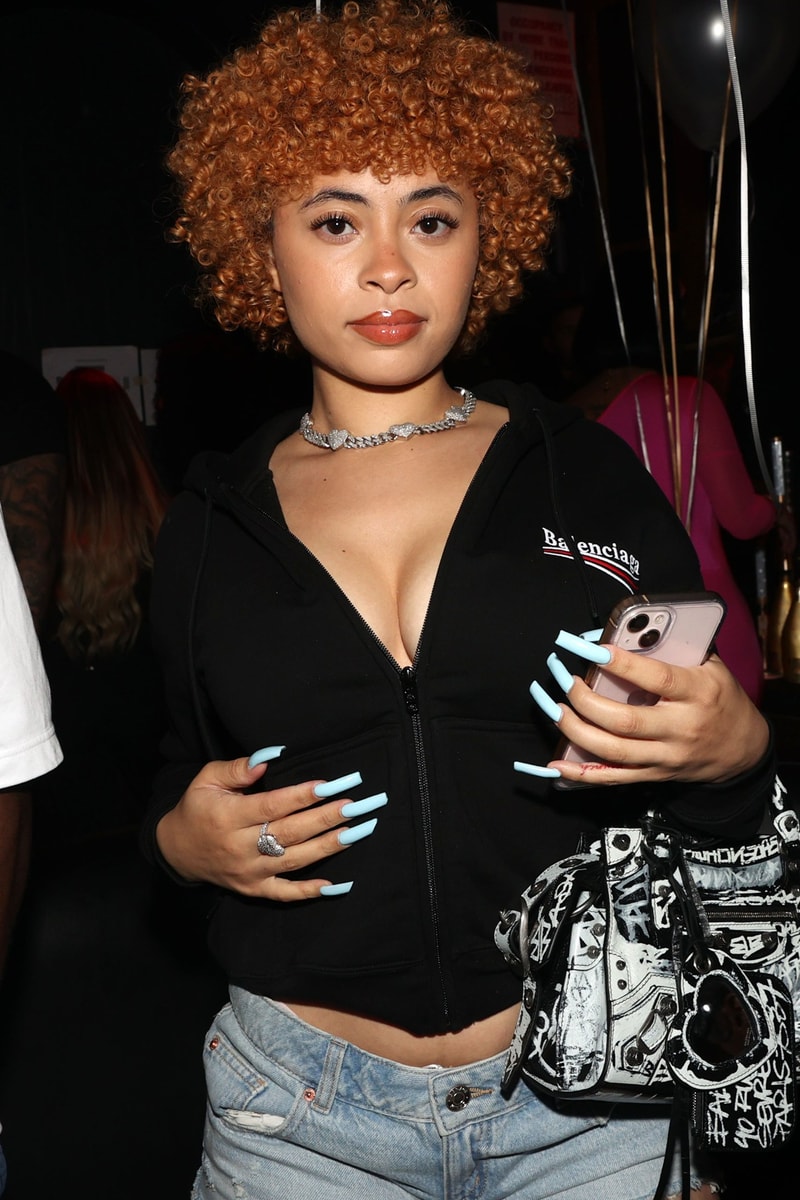 Best Music of February: Ice Spice, Karol G, Gorillaz and More
A playlist on love, heartbreak and everything else in between.
Music
Best Music of February: Ice Spice, Karol G, Gorillaz and More
A playlist on love, heartbreak and everything else in between.
February has been filled with some amazing music releases, which can be expected during the most romantic month of the year. Whether you're in love, heartbroken or simply looking for some new tunes to jam out to, we've got you covered. Keep scrolling to see our music picks for February.
PinkPantheress & Ice Spice — "Boy's a liar Pt. 2"
PinkPantheress and Ice Spice released their catchy collab, "Boy's a liar Pt. 2" in the beginning of the month after a video of them filming had gone viral a few weeks prior. The U.K. and U.S.-based artists recorded the music video for the track in New York City, offering a fun, street style aesthetic. However, it's Ice Spice's verse that helped take the song to new heights, charting in the top 10 on the Billboard 100 — a first for both Ice Spice and PinkPantheress.
Karol G — Mañana Será Bonito
Karol G released Mañana Será Bonito on February 24 — one month after announcing the project. The LP is reprised of 17 tracks, which includes 11 featured artists on nine of the songs. The same day her new album dropped, she also released her new single and music video with Shakira for "TQG," which is an empowering breakup anthem. Mañana Será Bonito, which translates to "tomorrow will be beautiful," is a perfect compilation of songs relating to heartbreak, love, friendship and partying.
Gorillaz — Cracker Island 

Gorillaz dropped their highly anticipated eighth studio album, Cracker Island. The project is filled with several looked-forward-to collabs — "Oil" featuring Stevie Nicks and "Tormenta" featuring Bad Bunny being the most notable ones. With Cracker Island, singer 2D, bassist Murdoc Niccals, drummer Russel Hobbs and guitarist Noodle created their own utopian society. "Cracker Island, I suppose, is a place where a lot of these sorts of weird Anglo-Saxon residual kind of tropes that exist in America and in the UK, in Russia and everywhere. That was a sort of dystopian island, that idea. So I thought everyone who shared that idea could all go live happily ever after on Cracker Island. The future is today," Damon Albarn, who sings for 2D, told Apple Music.
The Weeknd & Ariana Grande — "Die For You" Remix
The Weeknd and Ariana Grande teamed up for their fourth duet. Grande lent her vocals to "Die for You," which originally appeared on The Weeknd's Starboy album, released in 2016. A few months ago, SZA hinted at dropping a remix to the same track on the Deluxe version of SOS, which is slated to drop soon. However, it seems like that idea was scrapped last minute.
Halsey — "Die 4 Me"
Similarly to The Weeknd and Ariana Grande, Halsey dropped a new version to a previously existing song. However, this one isn't technically a remix. "Die 4 Me" is the solo version of  Post Malone's "Die for Me," which features Halsey and Future. The "Without Me" singer kept the new chorus almost identical to the original and added a few new verses, some featuring lyrics she had previously tweeted back in 2019 — six months before the OG version dropped.
Kali Uchis — "Moonlight"
Kali Uchis dropped "Moonlight," the second single off of her upcoming album, Red Moon in Venus. The sultry track features lyrics in both English and Spanish, giving a preview of what her next studio album could sound like; Uchis previously revealed she's dropping two albums in 2023 — one in English and one in Spanish.
Russ — "Gimme Love"

Russ dropped "Gimme Love" — an Afrobeat self-produced track. Russ shows his romantic side with the following lyrics: "You give me loyalty/ Rub on me and treat me like I'm royalty/ I know that I'll never find another one/ I ain't goin' nowhere, you a one of one (I ain't goin' nowhere)/ You give me energy/ Girl, you calm me down, you're my serenity."
Sebastián Yatra — "Una Noche Mas"
Sebastián Yatra dropped his first single of the year — "Una Noche Mas," which translates to "a night without thinking." In the catchy pop song, the Colombian musician depicts a night of nostalgia, fantasy and fun. Spanish actor Milena Smit co-stars opposite Yatra in the music video, both painting the perfect picture of a spontaneous night together.
---
Share this article