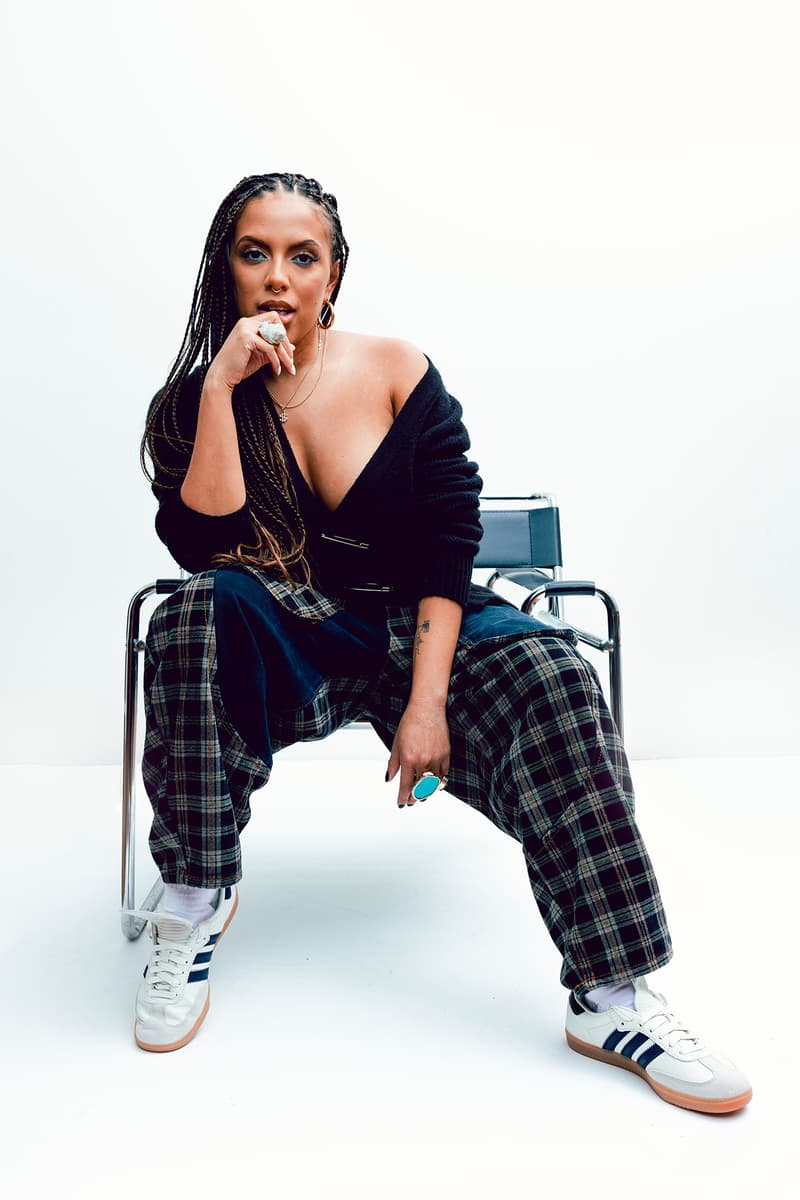 INTERVIEW: Meet Weezy WTF, Host of adidas Originals New Series, 'Interlaced'
From WHOREible Decisions to adidas Originals. View the pilot inside.
Sex & Dating
INTERVIEW: Meet Weezy WTF, Host of adidas Originals New Series, 'Interlaced'
From WHOREible Decisions to adidas Originals. View the pilot inside.
Launching today, adidas Originals partners with sex-positive entrepreneur, media personality and podcast host, Weezy WTF for a new limited series, Interlaced.
After quitting her corporate career and launching her uncensored sex podcast WHOREible Decisions in 2018, Weezy has steadily risen to fame as a sexpert and cultural disruptor, diving deep into the desires of people of color. In just four years, the New York and Los Angeles-based creative has led her BIPOC fanbase, the WHOREhive, with her co-host Mandii B, and pioneered a wave of whores worldwide, proving there's nothing to be ashamed of besides denying your truth.
View this post on Instagram
By embracing her truth, she's empowered herself as an entrepreneur — despite what the world has to say about sexual women — and successfully opened two production studios as she hosts her FUSE series Sex Sells and works as the head of podcasts at Audible, overseen by Kenya Barris, creator of You People.
Her latest partnership with adidas Originals for Interlaced is perfect synchronicity as Weezy, a successful and unapologetic cultural disruptor, introduces viewers to a new wave of people just like her, through a behind-the-scenes intimate series. In fact, the partnership was facilitated by a member of the WHOREhive — for lack of a better term, how f-cking iconic.
For more on Weezy and Interlaced, keep reading and view the pilot below.
What makes someone a true disruptor?
Someone that actually doesn't give a FUCK about repercussions for standing up for what they believe in. You can't disrupt anything if you care about consequences and naysayers.
How did the Adidas partnership come to life and how does it expand upon your vision of inclusive and eccentric safe spaces?
The adidas partnership came to life from a WHOREible Decisions listener that was on their team actually. I am so honored to be partnering with such a big powerhouse especially considering I am not one to say yes to most offers that come my way. adidas has some of the most authentic content that's come across my desk. I think what they are trying to do with highlighting entrepreneurs of color definitely makes a safe space for us all and frankly is reflective of what the current landscape of business owners looks like today.
What was a common theme or struggle you noticed amongst each disruptor's story and in your opinion, what's the best method for persevering?
It seemed like everyone went against what was expected of them. CJ's story stuck out to me the most with having famous musicians as parents. Especially because of who his father was….. being able to find his own path in life was very inspiring.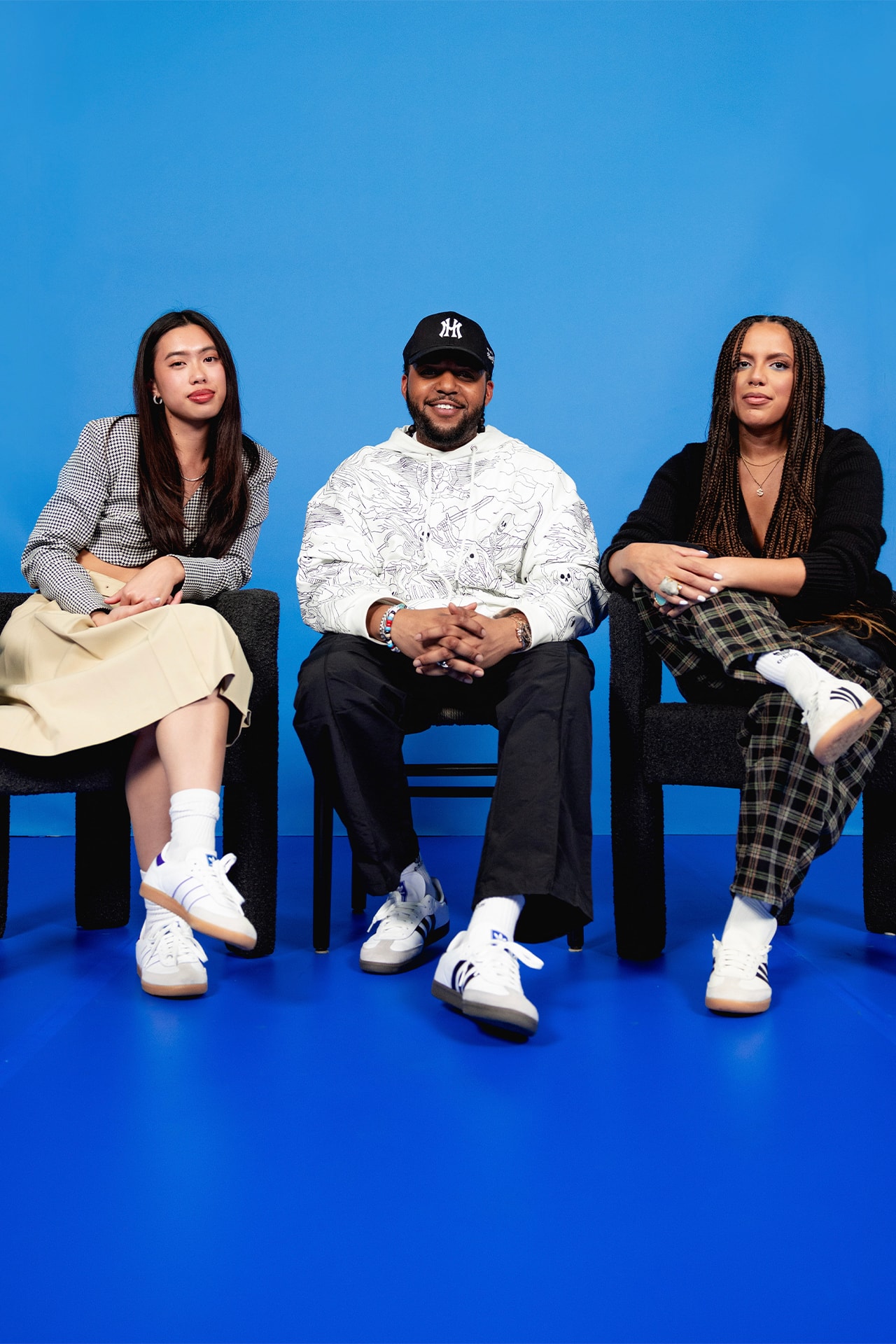 Was there a specific moment or experience that inspired you to disrupt sex culture and create safe spaces for Black people?
Well, the true beauty of WHOREible Decision's success is that it was organic, so there wasn't a specific moment for me. I think when listeners became people we would meet in the real world, when the success stories were beyond something frivolous, when we were helping victims of trauma… I believe that's when we knew it was more than just a comedy sex podcast. That wasn't something we intended to curate originally, it was just what our fans became to us and each other.
How does Interlaced differ from the many series you've pioneered that highlight authenticity – despite oppression?
Interlaced is backed by a big brand but it doesn't give that corporate vibe. Many times we see entrepreneurs being highlighted for their authenticity but it's some macro influencer who we've heard from a million times before. Interlaced shows men and women of color who are gettin' it out of the mud and are behind some of the biggest names in their field.
What keeps you grounded on your journey as an unconventional, creative businesswoman?
My studios at WTFMedia are a real reflection of being able to create spaces and push forward opportunities for Black people. There are 11 employees between NY and LA that have been wanting to work in this space and feel as though we're making their dreams come true. I've been able to meet hundreds of podcasters that come through the doors to record and I understand that they look to my success as a blueprint. THAT keeps me grounded, knowing that I'm the key holder to the exact type of room that got me to where I am today.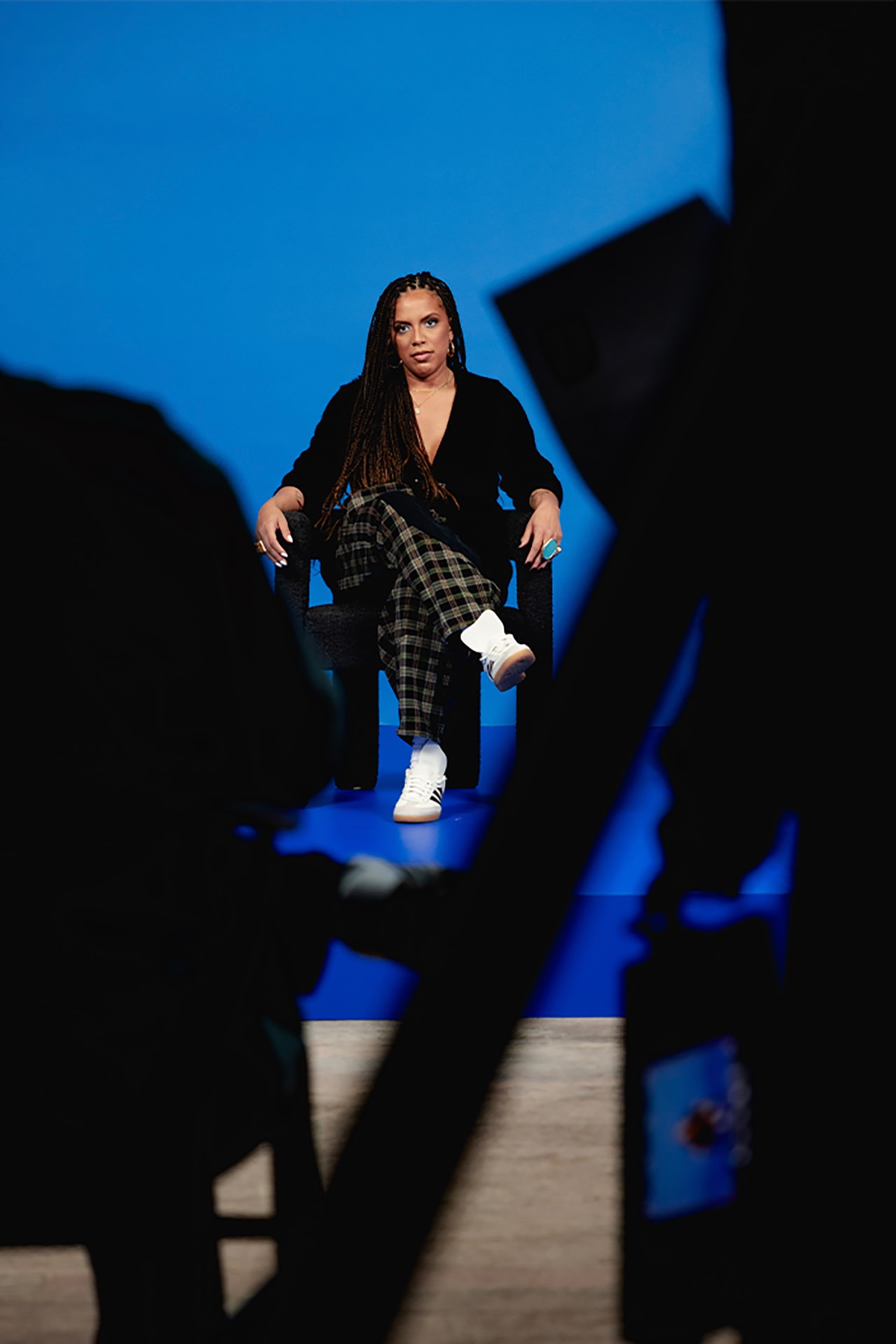 What do fans – especially members of the WHOREhive – have to look forward to when viewing Interlaced?
I think the WHOREhive has heard so much of my story when it comes to sex education and my come up in that world, they will truly enjoy hearing about the new ventures in my life which are WTFMedia Studios and my life working in production. Even seeing me on TV has been a huge milestone for WHOREible Decisions listeners and I love having my day ones on this journey of growth with me.
What's your advice to women who are creating authentically, while disrupting systems that have oppressed them?
Collaboration is KEY. People love saying how women can't work together but my strongest employees and partnerships have been with women. PERIODT.
This interview has been condensed for clarity.
---
Share this article