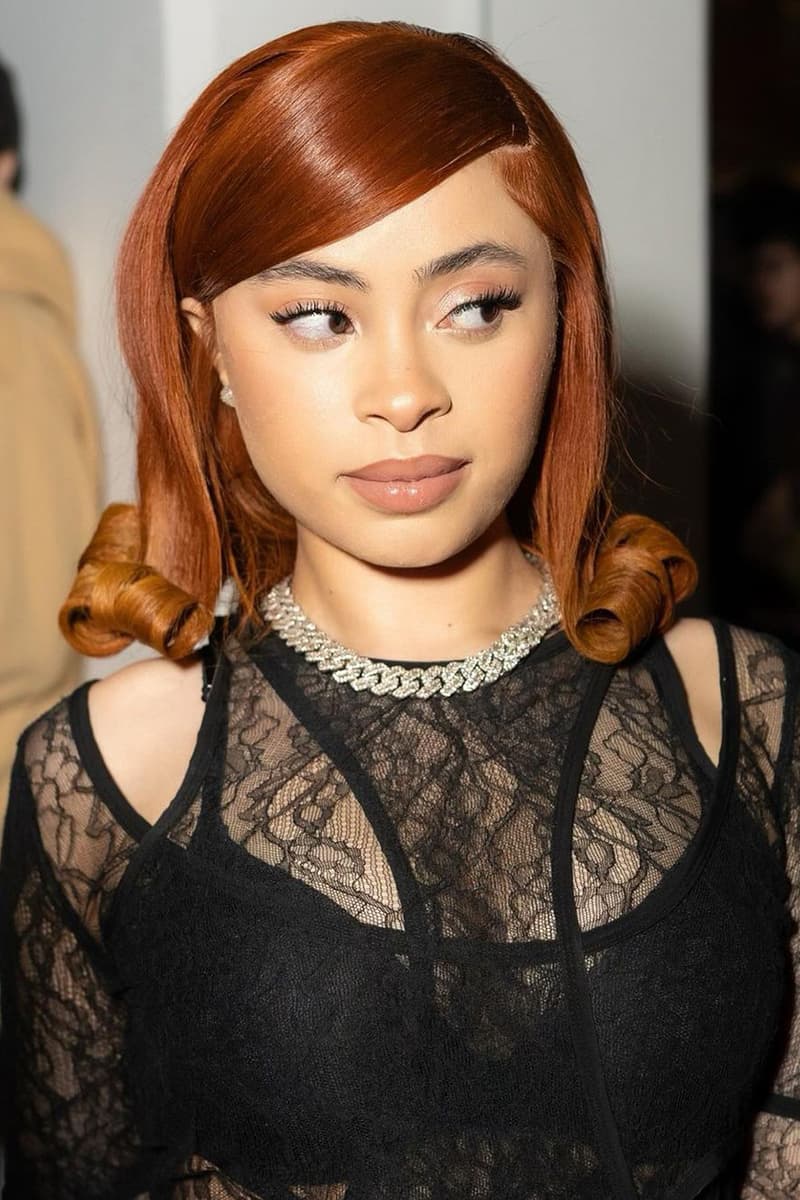 Ice Spice Trades in Her Curly 'Fro for a TikTok-approved Silk Press
"She a baddie she knows she's a ten."
Beauty
Ice Spice Trades in Her Curly 'Fro for a TikTok-approved Silk Press
"She a baddie she knows she's a ten."
Ice Spice, one of the most exciting rappers emerging from The Bronx, is best known for her catchy flows, calm demeanor and tightly coiled ginger 'fro. But at a recent performance during Tia Adeola's Fall/Winter 2023 after party at the Williamsburg Hotel in Brooklyn, the 23-year old rap princess exchanged her curls for a tightly flipped silk press.
Racking up over 8 million views, TikTok was the first to witness the rising star's it-girl hairdo as she lip synced to her latest feature on "Boys A Liar Pt. 2,"  straightened hair for natural girlies spikes during the cooler seasons. With less moisture in the air for curls and texture to soak in, a properly done silk press can keep locs healthy and alive during dry climates.
Spice is no stranger to protective styles — she's often spotted wearing a straight, hip-grazing wig with a set of bangs to match. However, the rapper recognizes that her natural texture contributes to her success. In a recent interview with Erykah Badu and Puma Curry for Interview Magazine, the MC opened up about choosing the natural hair direction as part of her image, "When I started putting music out, I was wearing wigs a lot. I didn't show my natural hair until I put out "No Clarity" in November 2021. I noticed it was doing so much better than all my previous work. I don't think my fan base was ready for me to be in heels and a lace front. I think they like that I'm being myself."
At this point in her career, however the ginger-haired beauty chooses to present herself will be loved by her fans far and wide, us included.
---
Share this article