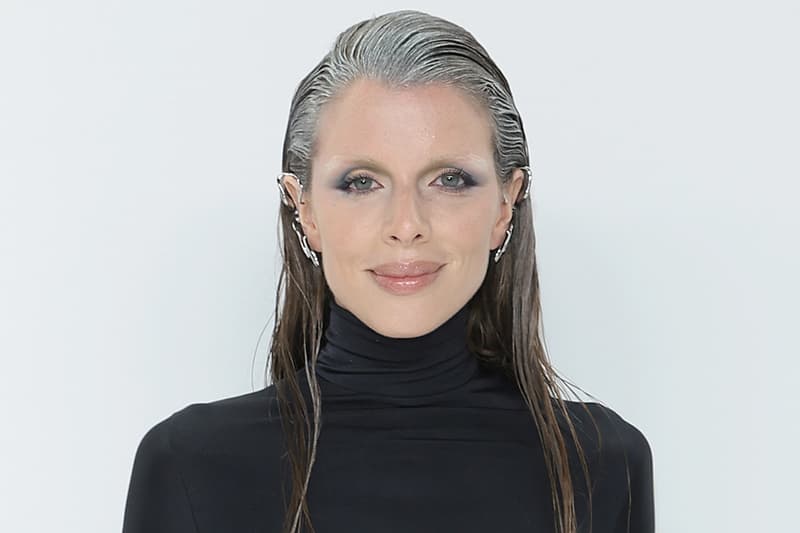 Beauty
Julia Fox Debuts a Fierce Crimson Red Hair and Eyebrow Update
Serving major "Bodega Beauty" energy.
Julia Fox Debuts a Fierce Crimson Red Hair and Eyebrow Update
Serving major "Bodega Beauty" energy.
In the past year, Julia Fox has been making many beauty statements. From her signature "Fox eye" eyeshadow moment to sporting grey roots to champion ageism — there's no telling how she will hit the scene. So when the Bae Beauty team saw that she had gone fiery red, we weren't surprised. (Yes, we were.)
Fox debuted her new color at the Willy Chavarria Fall/Winter 2023 show at this year's New York Fashion Week. The star pulled up to the scene with a defined, rusted crimson shade of red with fierce scarlet-colored eyebrows in the same shade to match. To complement the moment, fox is seen in a "Bodega Chic" getup with a mesh, see-through jersey, oversized basketball shorts, and thick latex pull-up boots. A slay.
The overall display from Fox speaks to her bold and chaotic energy, leaving us wondering what she will stunt on us with next. Take a closer look at her fierce update ahead.
View this post on Instagram
---
Share this article