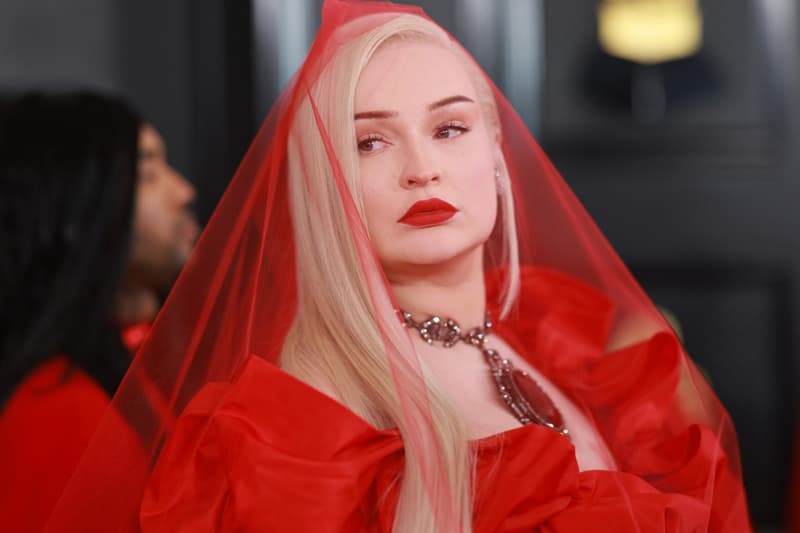 Music
Kim Petras Makes History as First Trans Woman To Win Grammy for Best Pop Duo/Group Performance
Thanks to her "Unholy" collab.
Kim Petras Makes History as First Trans Woman To Win Grammy for Best Pop Duo/Group Performance
Thanks to her "Unholy" collab.
Kim Petras has made history as the first openly transgender to win a Grammy for Best Pop Dup/Group Performance.
The singer won the award for her collaboration "Unholy" with Sam Smith. Petras delivered an emotional acceptance speech, expressing her gratitude for her biggest inspirations, including late trans musician Sophie, Madonna and her mother.
She said:
"This song has been such an incredible, incredible journey for me. And Sam has been a supporter of mine for so long. Sam graciously wanted me to accept this award because I'm the first transgender woman to win this award.

And I just thank all the incredible transgender legends before me, who kicked these doors open for me so I could be here tonight: Sophie, especially, my friend who passed away two years ago, who told me this would happen and always believed in me. Thank you so much for your inspiration, Sophie. I adore you and your inspiration will forever be in my music.

Madonna, for fighting for LGBTQ rights, so much, I don't think I could be here without Madonna. My mother — I grew up next to the highway in nowhere Germany, and my mother believed me: that I was a girl. And I wouldn't be here without her and her support. Everyone who believed in me to this point, I love you so much. The Recording Academy, thank you. This is a huge moment for me. Sam, thank you. You are a true angel and hero in my life, and I love you and everyone who made the song, too. I love you guys so much."
Check out a clip from her acceptance speech below.
---
Share this article