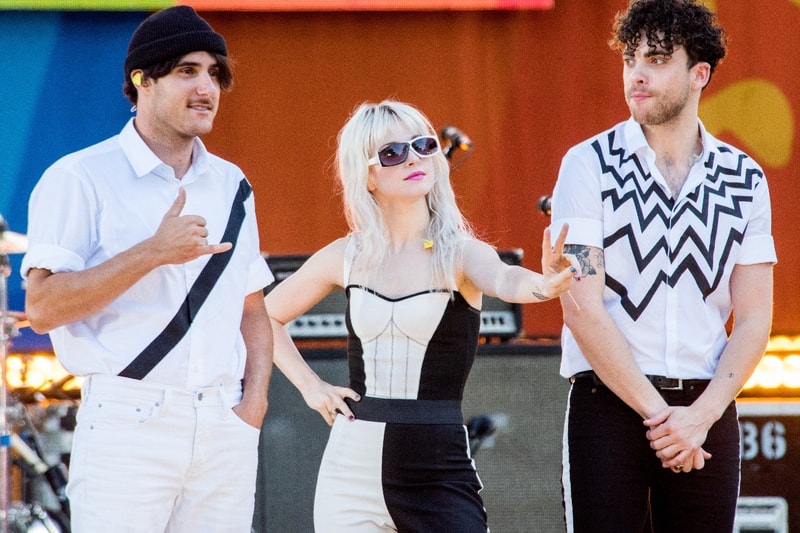 Music
Paramore Finally Drops Their Sixth Studio Album, 'This Is Why'
It's their first LP in nearly six years.
Paramore Finally Drops Their Sixth Studio Album, 'This Is Why'
It's their first LP in nearly six years.
Paramore is officially back with a new album. The band, consisting of Hayley Williams, Zac Farro and Taylor York, have returned with This Is Why — their sixth studio LP.
This Is Why is made up of 10 tracks, including — "This is Why" and "The News" — their latest singles. Williams previously explained how the title track came about. "'This Is Why' was the very last song we wrote for the album," she said in a press release. "To be honest, I was so tired of writing lyrics but Taylor convinced Zac and I both that we should work on this last idea. What came out of it was the title track for the whole album. It summarizes the plethora of ridiculous emotions, the rollercoaster of being alive in 2022, having survived even just the last three or four years. You'd think after a global pandemic of f-cking biblical proportions and the impending doom of a dying planet, that humans would have found it deep within themselves to be kinder or more empathetic or something."
In January, Williams opened up about the trio creating music again. "At this point, I don't understand how we're still doing it," she told Billboard. "Because it just feels like against all odds every single time — which, honestly, I feel like we're the most annoying band in the world because it's always like, 'Oh, we overcame this, and now we're making this album.'"
Stream This Is Why below.

---
Share this article