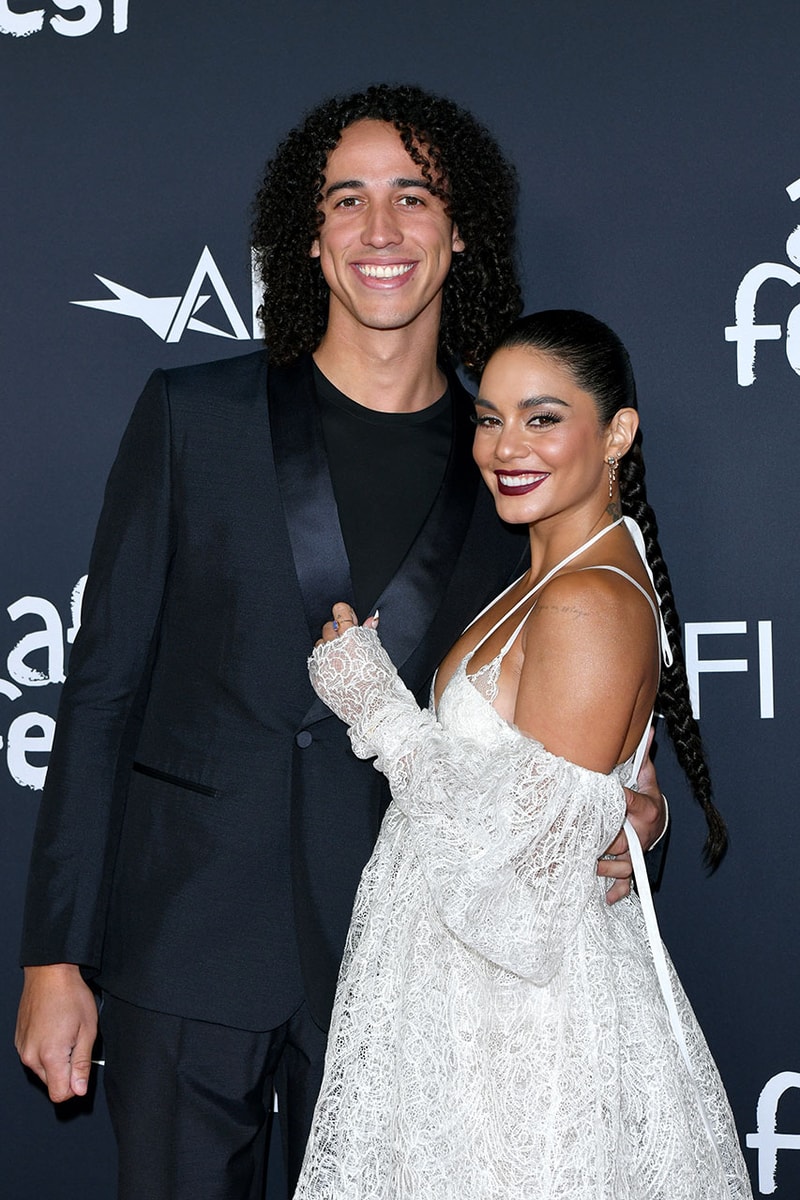 Vanessa Hudgens Is Engaged to Cole Tucker
The start of something new.
Vanessa Hudgens is officially engaged as the former High School Musical star confirmed her impending nuptials to MLB player Cole Tucker.
While rumors were swirling for weeks, the singer, dancer and actress confirmed the news yesterday on February 10, showing off her blinding diamond ring. The happy couple posed in the most romantic place on Earth, embracing one another in front of the Eiffel Tower. Flipping off the camera with a dazzling oval diamond resting on a thin gold band, Hudgens flaunted a deep maroon shade on stiletto talons. Hudgens captioned the heart-warming carousel with an emphatic , "YES. We couldn't be happier."
Hudgens and Tucker met in the midst of the pandemic during a meditation Zoom call in 2020. Instantly catching the California native's eye, Hudgens tracked the athlete down and made her move in his DMs. Spilling the details of their origin story on the Drew Barrymore Show, the triple threat revealed, "I found him, and we started talking. If I want something or someone, I'm going after them. I fully just slid into his DMs and was like, 'Hey, it was nice to meet you.' So I think there is no shame in making the first move."
Amen to that. We couldn't be happier for her. Take a look at the romantic Instagram post below.
View this post on Instagram
---
Share this article