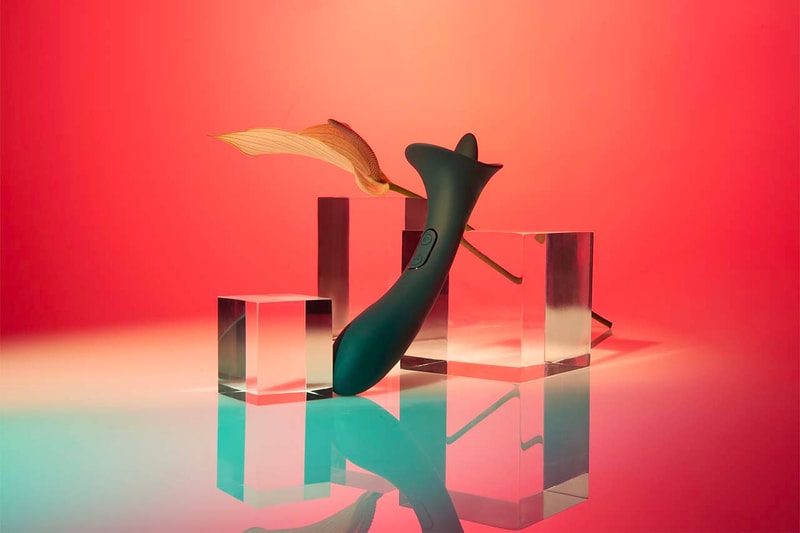 Sex & Dating
Playboy Pleasure's True Indulgence Is The First Viral Sex Toy of 2023
Here's how it went viral in just one month.
Playboy Pleasure's True Indulgence Is The First Viral Sex Toy of 2023
Here's how it went viral in just one month.
Playboy's first official sex toy line, Playboy Pleasure, secures its virality just one month after the collection launch, proving its definitely worth the hype.
In January of 2023, Playboy Pleasure debuted 34 inclusive and innovative sex toys for lovers of all identities. Within the extensive line was the True Indulgence Vibrator, a toy that combined two of the most hyped sex toys femmes love: clit suction toys and dildos — each with nine vibrating speeds and functions.
Lovers' in-house sexpert, Marla Renee Stewart, revaled why the viral sex toy is having such a major moment. "The True Indulgence is an incredible toy for the person with the vulva and vagina that is extra sensitive. One end is a great mouthpiece, made to feel like a gentle flick of the tongue." You can "use this on your clitoris, nipples and any other places where you like a tongue-flicking motion," Stewart continued. But the fun doesn't end there.
View this post on Instagram
"In addition to the magical tongue, which has a firm feel by the way, you can insert the other velvety end of the toy inside the vagina to stimulate your G-spot. If you're a person that likes to rotate between a tongue and insertion, this is your perfect toy," she revealed.
To indulge in your deepest desires, visit Lovers' website and purchase the True Indulgence for $119 USD.
---
Share this article