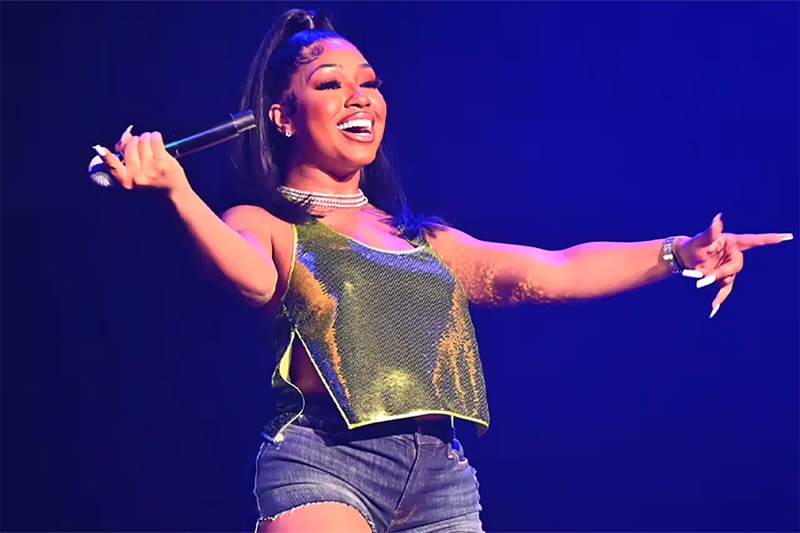 Sex & Dating
Caresha AKA Yung Miami on Being Single and Sugar Dating Diddy
And those "Pee" Diddy rumors…
Caresha AKA Yung Miami on Being Single and Sugar Dating Diddy
And those "Pee" Diddy rumors…
Everyone's favorite City Girl, Yung Miami AKA Caresha details her rumored sex and dating life in a new interview.
Caresha absolutely surprised her fanbase — and lover — when she revealed she and Diddy went together "real bad," on her hit talk show Caresha, Please. Since the episode's launch, the pair has made a few public appearances together, even on family outings. The latest mention, is Caresha's Diddy line in Lola Brooke's "Don't Play With It" remix.
In the interview, Caresha clarifies the rumors. "No," she replied when asked if they were still dating.
"We're still friends! We're still good friends! But we're single. That's not my man. We had our own situation, I'm not gonna put a title on it. We were fucking with each other hard. We were together every day at one point. He supported me, I supported him. I'll let the internet call it whatever they want to call it."
View this post on Instagram
On the topic of Diddy, she also clarified rumors that Diddy enjoyed her peeing on him, after discussing that she enjoyed the kink on air. "I never said [Diddy] was the one I did that with," she said. "Sex is a part of life. I'm grown, and maybe I talk about it too much, but everybody's got their personal experiences. Some people get shitted on. Some people live life on the edge, some people boring as fuck. I watch a lot of porn, bitches get peed on. If we grown and we in the house just chilling and want to talk about sex, what's wrong with that?"
In other news, Obsession on Netflix goes viral after a bizarre solo sex scene.
---
Share this article