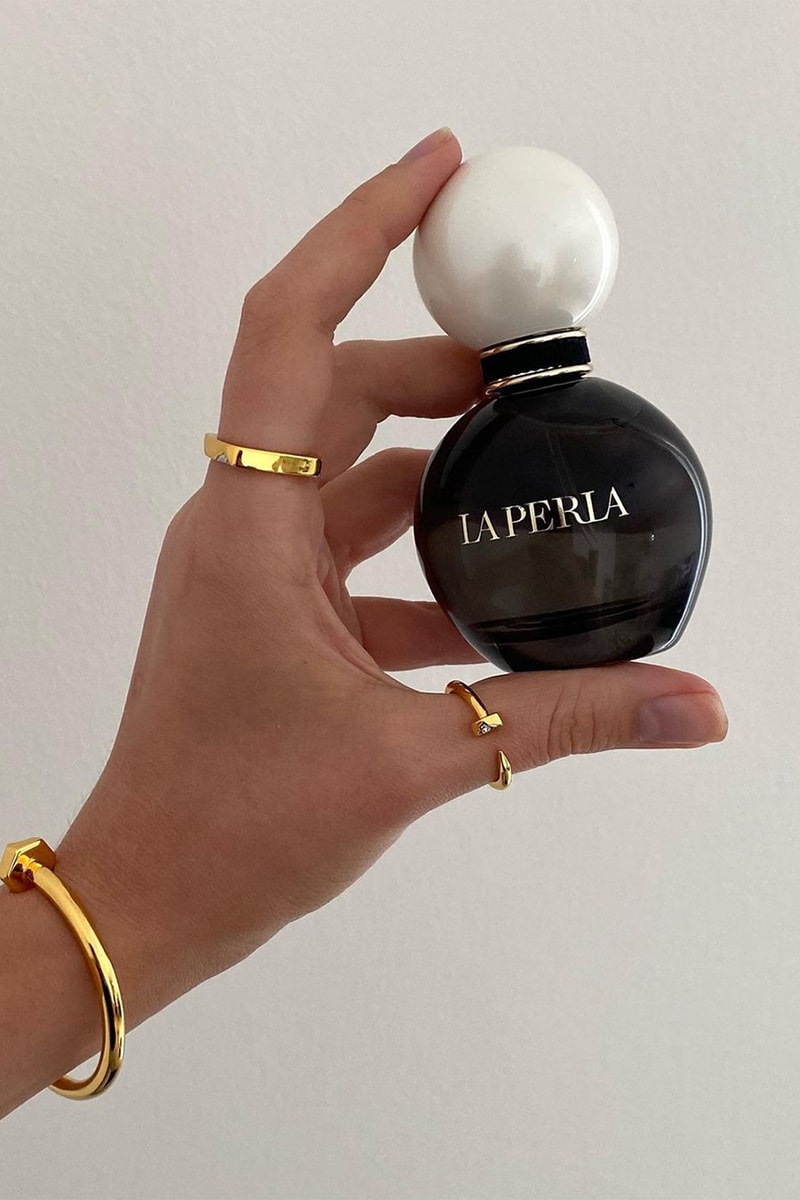 Our Beauty Editor Shares 4 Essential Tips on Applying Perfume Correctly
The ultimate guide to making your scent last longer.
Beauty
Our Beauty Editor Shares 4 Essential Tips on Applying Perfume Correctly
The ultimate guide to making your scent last longer.
If I must toot my own horn, I am the person that is frequently complimented on how great I smell. In return for the ego-flattering compliment, I've also been asked how I apply my perfume and how to make it last longer. Admittedly this took many years of trial and error, but I've finally got it down to a science.
There is a thin line between applying fragrance that smells and feels overwhelming and intrusive and applying the scent in a way that suits your body chemistry and lets off a fierce allure. Over time, I've learned through my job in the beauty industry and explicitly as an editor that the key to applying perfume correctly and for that long-lasting effect is less about the amount used and more about where it is applied.
If you're itching to get those "you always smell so good" compliments, then the king of fragrance is here to tickle your fancy. Here's the correct way you need to apply your perfume.
Be careful about spraying perfume around your neck area.
I use oils behind my ears to enhance my scent before I go in with a fragrance. Maison Louis Marie "No.4" is my go-to, followed by two or three spritzes of my preferred scent for the day/evening.
However, you don't want to spray perfume directly around your neck area. Don't spray it on the front of your neck or around your chest area. It will be too over stimulating and you will become nose blind. (Meaning you can't smell yourself.)
Instead, spray on the back of your neck so you'll create a scent bubble or trail that will follow behind you as you go about your day.
Don't rub in your fragrance.
It's natural human instinct to rub something dry that's wet into our skin, but when you do this, you're "bruising" the perfume oils.
Instead, spray on top of your hand and leave it to dry. This way, when you do anything with your hands, you're leaving the whiffs of the scent that can be enjoyed by yourself and the people around you.
Yes, you want to buy the matching cream to the perfume.
As a kid, I thought my mother buying matching perfume and hand or body cream sets was antiquated, but she was on to something. Fragrance does not live long on dry skin. Applying the cream to your skin before the perfume enhances the full notes and experiences of the scent — setting your application to radiate an even more intense wear.
Hair perfume and normal perfume are not the same.
It does feel uber-sexy to spray yourself all over with your chosen scent. And while that is fine, please avoid spraying into your hair.
Because of the high alcohol content in fragrances, applying fragrance to your tresses does more harm than good, as it eventually dries out the scalp in the long run.
To circumvent this, if you wish to absolutely wear perfume, there are many brands that cater to hair perfumes paired with the scent. Dior Beauty's "Gris Dior" comes in the fragrance and hair perfume edition.
---
Share this article