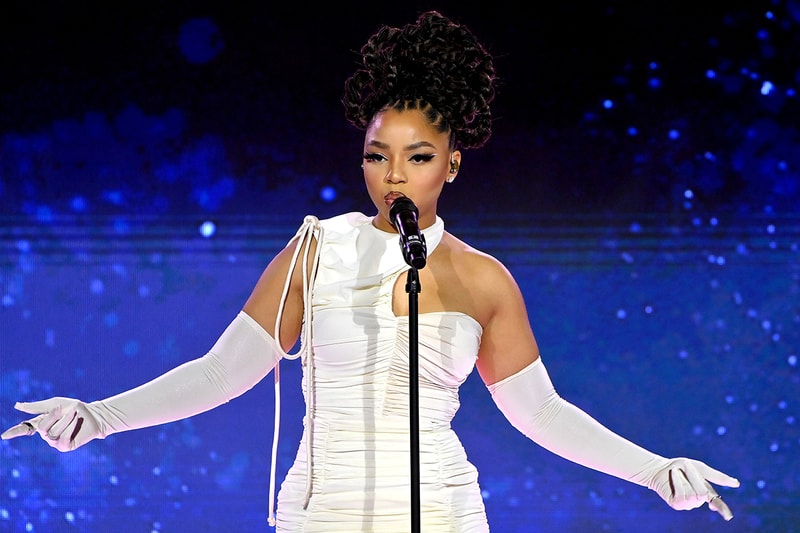 Beauty
Chloë Bailey Is So Real for Her Wig Removal Process on TikTok
It was literally her vs the wig.
Chloë Bailey Is So Real for Her Wig Removal Process on TikTok
It was literally her vs the wig.
It's such a pleasurable moment when our favorite A-listers take to social media to display the real side of them. Whether they're showing off their natural hair length or giving us insight into their day makeup-free, we'll always be tuned in. For the hair enthusiast, the girlies are wearing wigs now — it's n secret. So we're paying close attention when the gworls like Chloe Bailey take to social media to take off their installs and give us a bit of tea during the process.
After showing her sister Halle Bailey some love at the world premiere of The Little Mermaid, Chloe hit up TikTok to have a chat with her fans. Her video was titled "me vs the wig," and from there we understood exactly the vibe of the clip. She explains that her full, Chaka Khan fluffed-out curls were a lace front and that she was new to the game and planning on taking baby steps to remove it. The Bailey sisters have been under the spotlight recently when people caught on to the fact that they've been concealing their locs for appearances and wanted the deets on how or who made this magic happen.
"As a girl with locs, I'm new to the lace-front community," she shares. "We're going to see how I can get this off because I'm not trying to rip my edges off." The starlet explains that she researched and concluded castor oil would be the best way to remove the wig safely. After applying the oil to her hairline, she realized she wasn't getting the relief she sought and reached for rubbing alcohol.
After trial and error, Bailey finds the perfect balance of castor oil and alcohol to remove the wig and is finally free. "Success," she exclaims. Now that our girl has learned the things she needed to learn with us watching, will she bless us with more install moments? Time will only tell.
---
Share this article