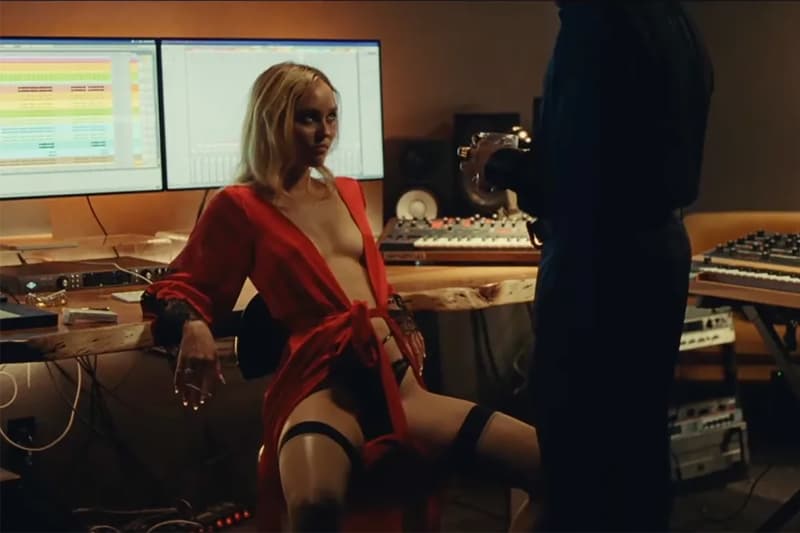 Sex & Dating
'The Idol's "Human Cumsock" Scene Gains Mixed Reviews
The scene with Lily-Rose Depp has sparked a revenge porn and slut-shaming debate.
'The Idol's "Human Cumsock" Scene Gains Mixed Reviews
The scene with Lily-Rose Depp has sparked a revenge porn and slut-shaming debate.
The Weeknd's The Idol premiered at the Cannes Film Festival with mixed reactions due to its sexuality scenes.
With a June 4 premiere date and an extensive celebrity cast, The Idol has quickly become highly sought after before its launch. And after a touchy Rolling Stone feature questioning the "torture porn" motif of the series, its left many wondering whether the series will be worth the hype.
According to Deadline's review of two episodes at Cannes, it's too quick to make any judgement. However, reviewer Damon Wise revealed a scene that questions the themes of "slut-shaming" and "revenge porn."
What is the scene about you may ask? The main character Jocelyn (played by Lily-Rose Depp), discovers a photo of her "with semen on her face," as it begins to circulate on Twitter. Simultaneously, a rep from a reputable outlet, played by Eli Roth, struggles to grasp the fact that Jocelyn is now branded a "human cumsock" via the Internet.
According to him, "How are 14-year-old girls going to buy tickets for this when she's frosted like a Pop Tart?"
Despite not wanting to judge the series' sex-positive — or not-so-sex-positive — approach, Wise stated"Depp is quite rivetingly game with, to put it mildly, a highly sexualized performance that also is grounded and often vulnerable, discomfortingly addressing the fine lines between porn and art, power and exploitation that have faced young women in the music industry for years."
For more on sex in media, explore Janelle Monáe's new era of pleasure.
---
Share this article