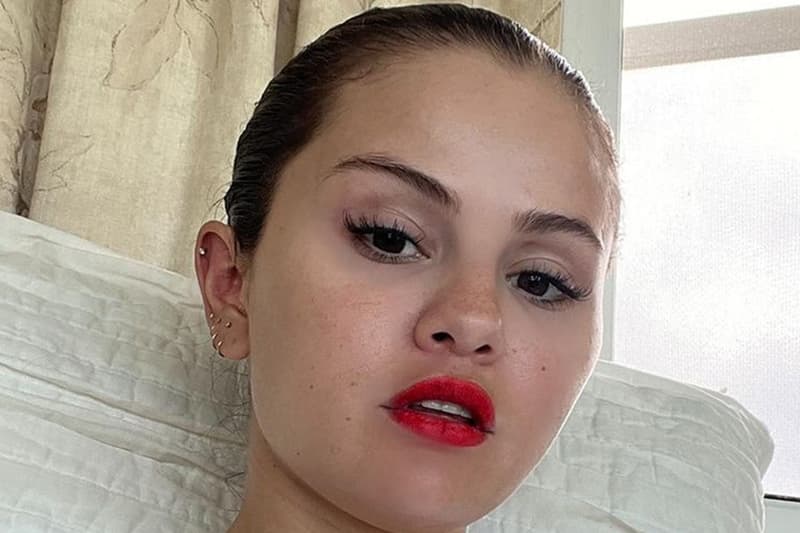 Beauty
Selena Gomez's Viral Tweezer-Mascara Combo Is the Key To Achieving the "Doll-Lash" Look
Is this what Kim Kardashian did in the 2010s???
Selena Gomez's Viral Tweezer-Mascara Combo Is the Key To Achieving the "Doll-Lash" Look
Is this what Kim Kardashian did in the 2010s???
I'm not the biggest fan of celebrity-backed beauty brands but one thing we all can't deny is that when it comes to Selena Gomez, she knows her stuff when it comes to makeup. The proof is in the viral Rare Beauty blush that the TikTok girlies can't get enough of. BeautyTok is next obsessed with when Gomez takes to socials to give us the lowdown on her skincare of glam routines. The star recently took to the Tok to remind us of her gag-worthy mascara hack — and we were all just that: gagged.
The singer has dropped some major gems on us in the past. When it comes to perfecting the "makeup, no makeup" aesthetic, Gomez has taught us how to nail that look hands down. But the tip that has TikTok tuned in the most is the tweezer-mascara combo she shared in the video that has been a hit on the beauty side of the Tok. In the clip, the star stars with her base application and goes into the mascara deets by flicking the wand through her top lashes and coating a pair of tweezers in mascara, adding intentional clumps to the bottom lashes — creating a doll-lash finish.
When I started seeing stars like Kim Kardashian in the 2010s wearing doll lashes, I spent countless hours smudging mascara through my bottom lashes. Who knew it was as simple as using a pair of tweezers to get the lewk? Thanks so much, Selena.
---
Share this article