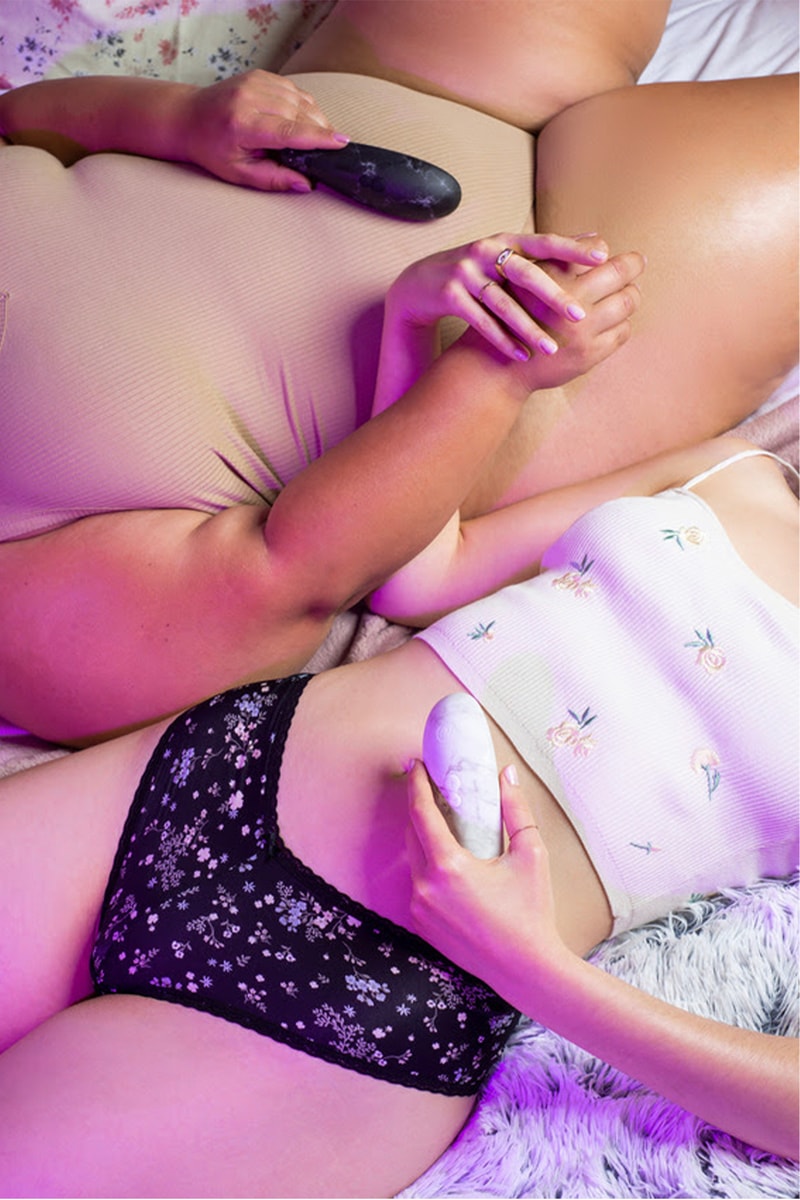 If You Know, You Know: Discreet Sex Toys Deserve All the Hype
Unveiling the sex industry's latest trend that caters to private, sensual women.
Sex & Dating
If You Know, You Know: Discreet Sex Toys Deserve All the Hype
Unveiling the sex industry's latest trend that caters to private, sensual women.
Sex toys have always been a secret staple for femmes worldwide. Therefore, it's only natural that discreet sex toys are gaining all the hype, and rising to be 2023's staple sex toy trend.
As sex toy retailer, Lovehoney, shared in its discreet sex toys guide, "Sex toys have come a long way from the days of phallic-shaped vibrators and bulky dildos." As seen in the hit 90s show Sex and the City, rabbit vibrators and wand massagers were the sex industry's first foray into mainstream pleasure. Featuring clunky devices with clear and vibrant plastics, to thick penetrative arms, sex toys were definitely not subtle.
Flash forward to 2023, and subtle is the new sexy — for sex toys, that is. "Whether you're living in a shared house, traveling or simply value your privacy, discreet sex toys can provide a satisfying sexual experience without anyone knowing," shared Lovehoney. This is due to the current standard of sleek and innovative sex toy designs.
The most notable discreet sex toy from the past few years is the iconic Rose Toy that made pleasure bold, yet private for femmes. Since the 2020 trend rose to vitality, discreet sex toys have become a staple within toy offerings. Most recently, Womanizer released a shower head designed for self-pleasure, a.k.a. the first showerhead your doctor would approve you f-cking yourself with. In 2022, luxury sex toy brand LELO tapped the discreet trend and released the LILY 3, a palm vibrator specifically for the "private" and "curious" woman with "grace and an inquisitive mind."
If you're curious about the new hype within the industry, here are five benefits of discreet sex toys that may benefit you.
1. The perfect playmate for new and seasoned sex toy users
For newbies, sex toys can be intimidating with a number of vibration patterns, speeds and buttons. Discreet sex toys are more compact, offering one to two buttons that easily navigate each of your toy(s) uses. On the flip side, the number of features are enticing for seasoned sex toy users. Discreet sex toys like the Womanizer Liberty and ROMP Rose offer just as much pleasure as most complex toys, but with simpler functions.
2. They double as home decor
Due to the simple and at times, playful, design of these toys, you're able to leave them out or use them as decorative pieces without giving away your love of pleasure — if that's what you're into.
3. Reduces stigma and gender dysphoria
For some, more phallic presenting sex toys can spark gender dysphoria or trigger internalized shame due to cultural norms. Sex toys that don't appear as aggressively phallic can help ease you into pleasure and bypass those negative associations that spark shame.
4. Easy access
No longer do you have to worry about making it through TSA with your toys. Because they're not obviously phallic, you can breeze by without those awkward encounters.
For more sex and dating content, visit our advice column, Ask a (S)expert.
---
Share this article