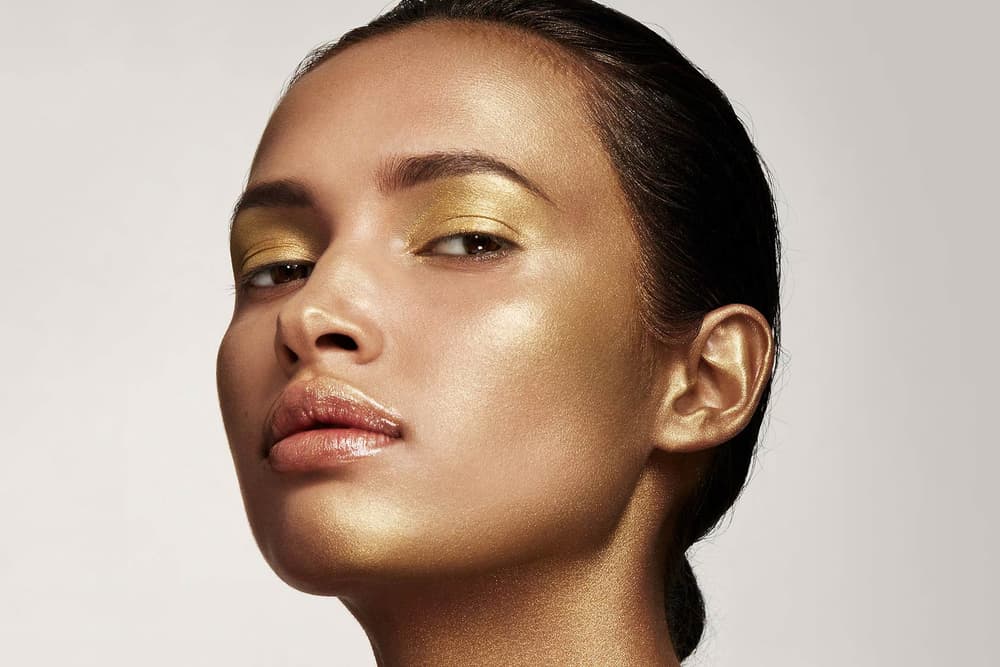 Beauty
An Affordable Makeup Guide to Get That Summer Glow in the Winter
Don't let the cold stop your shine.
An Affordable Makeup Guide to Get That Summer Glow in the Winter
Don't let the cold stop your shine.
It's cold. But that won't keep us from being stylish or keeping our beauty routine up. With the winter weather comes all of the worst ailments: dry skin, chapped lips and a general dullness for our top skin layers. Of course you can give yourself a boost with sheet or peel-off mask but they can only do so much.
To help you slay throughout the season we've curated a list of five affordable products that you can use to winterize your makeup routine. The full face retails for just under $50 USD saving you both time and money.
We didn't include moisturizer in this list because if you're not already hydrating your skin then that's a problem within itself. If you're at a loss, try out our round-up of 2017's best makeup items.
Primer: NYX Honey Dew Me Up Primer
NYX's Honey Dew Me Up Primer will set you up for successful. The lightweight formula is honey-colored but applies clear leaving behind a luminous look. It's boosted with hyaluronic acid to really hydrate your skin before you apply your second layer. You can save time and skip the highlighter thanks to his life saver. Pick up this item from NYX for $17 USD.
BB Cream: Maybelline Dream Fresh BB Cream
Yes, we love Fenty Beauty's Pro Filt'r Foundation like everyone else but its matte formula is simply too drying for the winter wind. A BB cream is a great alternative to a full-color pigment that will flake and crust throughout the day. Maybelline's Dream Fresh BB Cream is an 8-in-1 skin perfector that also has SPF 30 for sun protection. The $9-USD formula blurs the skin and enhances your natural appearance. If you're breaking out and need a little extra coverage try out the brand's Instant Age Rewind Concealer which now has an expanded shade range.
Mascara: L'Oréal Voluminous Lash Paradise Mascara
Look alive, ladies! Mascara will open up your eyes and make you look awake even if you aren't. L'Oréal's Voluminous Lash Paradise Mascara is the exact dupe for Too Faced's Better Than Sex formula. The two share the same amount of bristles that perk up the lashes and add volume. The formula dries to a soft finish that ensures it won't run even if the cold is making water run from your eyes. This product also retails for just $10 USD — $13 USD less than Too Faced's option.
Eye Brows: ColourPop Brow Boss
Sometimes you don't have the time to be super precise when filling in your brows. Thick brows are in for the winter anyway. Use ColourPop's Brow Boss to add some dimension to your eyebrows with just the flick of your wrist. The formula dries matte so you don't have to worry about it wearing off. Try out the brand's new brow $5 USD formula.
Lip Tint: e.l.f. Aqua Beauty Radiant Gel Lip Stain
Don't let your lips give you away. Before applying a lip topper apply a solid moisturizing balm like Lip Smacker's own. To add some color, smooth on e.l.f.'s Aqua Beauty Radiant Gel Lip Stain that gives a sheer radiant color. The weightless gloss is infused with rose water and Vitamin E to help the color stick. Pick up this lip cream from Target where it retails for $4 USD. If you're not into lipgloss then try out CoverGirl's range of $8 USD lip stains.
Share this article