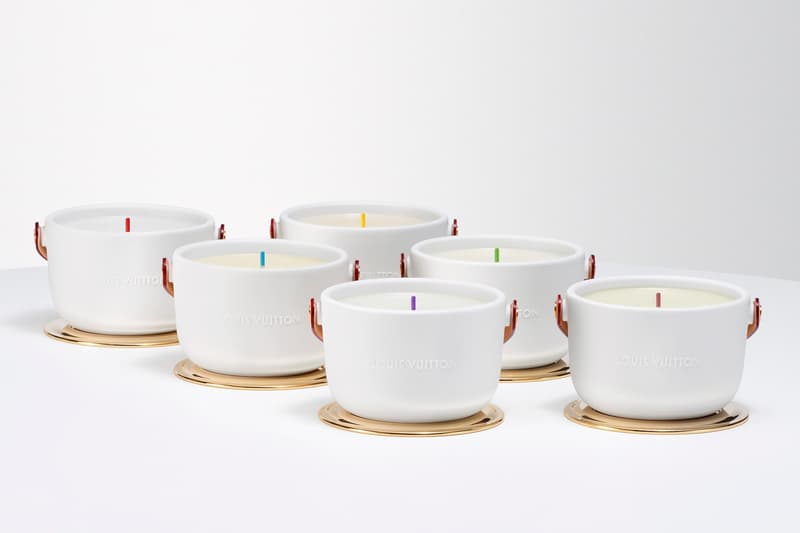 1 of 3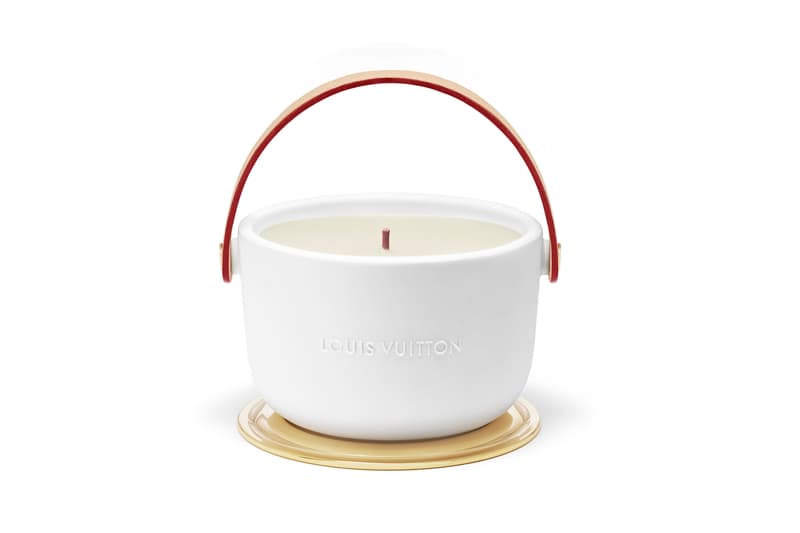 2 of 3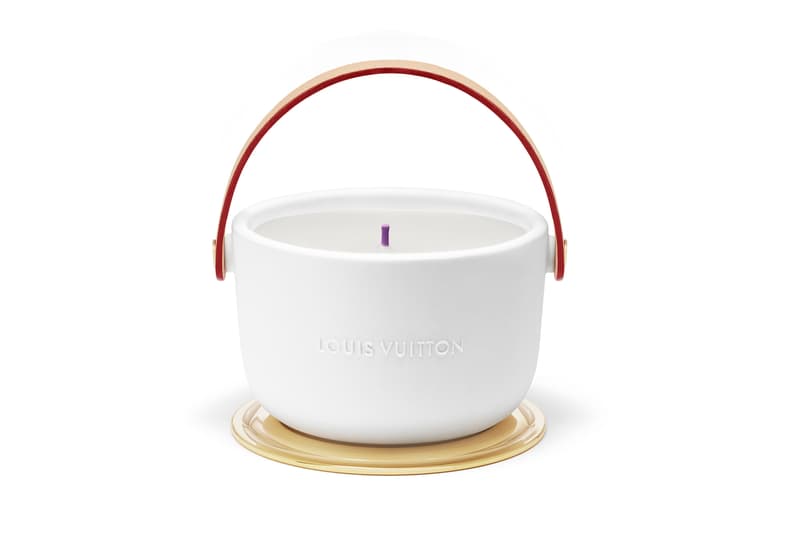 3 of 3
Art & Design
Louis Vuitton Adds Two New Candles to Its Luxury Interior Collection
Introducing "En Mai" and "Écorce Rousse."
Louis Vuitton Adds Two New Candles to Its Luxury Interior Collection
Introducing "En Mai" and "Écorce Rousse."
UPDATE: Ahead of fall, luxury label Louis Vuitton has introduced two new scented candles to its interior design range. Introducing "En Mai" and "Écorce Rousse," the two scents joins the existing four. "En Mai" is a spring-like fragrance that layers light florals and fruity black currant with freshly cut grass, resulting in a delicate scent that will brighten any room. "Écorce Rousse" is a deeper fragrance inspired by the iconic Louis Vuitton atelier in Asnières, where trunks, exotic leathers and more are produced. Combining leather and wood, the scent captures the iconic LV scent, and is softened by cedar wood and vanilla. 
The new candles arrive in the house's signature design, complete with a hand-sewn leather strap handle and colored wick. Retailing at $1,700 HKD (approximately $216 USD), the candles are available at select Louis Vuitton stores. Get a closer look in the gallery above.
---
Louis Vuitton has just revealed a new homeware range with a range of scented candles that are an interior dream. Cast in a handmade ceramic, the luxury decorations get a unique shape that is complemented with hand-sewn leather handles at side. After launching women's fragrances back in 2016, the range has now evolved into four candles: "L'Air du Jardin," "Île Blanche," "Dehors Il Neige" and "Feuilles d'Or."
Each candle is 220g, with scents that have been carefully developed to last and fill your home. Not only is the piece the perfect scented candle, after use the container is a gorgeous interior piece you'll want to keep on your top shelf. Minimal, yet chic, each candle comes with a colored wick as a finishing touch.
The four candles will release on November 5 in Louis Vuitton stores worldwide, and will retail at approximately $185 USD each. Get a first look in the gallery above, and for more Louis Vuitton take a look at Ahreum Ahn's self-directed shoot for the label.
---
Share this article