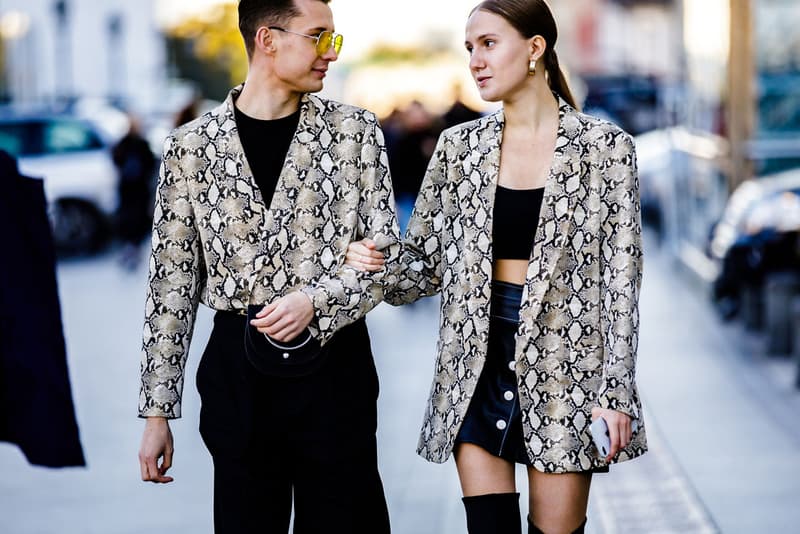 All The Best Dating Apps That Actually Prioritize Women
For when you're tired of Tinder.
Dating apps are tricky territory. Right now it seems as though they're the norm — it's not abnormal for men and women alike to peruse apps to find a date or simply to just find their next hookup. In our last app roundup, we focused on apps worth downloading to meet friends. Now, we're switching gears to highlight a growing space: dating apps that are created to prioritize women.
We've tallied up options like the brand new app Pickable which is the first and only app to remove women's exposure in the dating world. Another highly popular app, Badoo, has recently announced its newest feature which is set to end "ghosting." To some, "ghosting" isn't a big deal, but to others, it's quite agitating and daunting. Badoo looks to provide a positive spin on this dating phenomenon rather than leaving people in the dark forever. Keep reading below to learn more.
Bumble
Known by many as the online dating app where women have control, Bumble originally launched back in 2011. CEO and co-founder Whitney Wolfe Herd was also the co-founder of Tinder. Herd shared with Forbes that the premise behind the app was to allow "women [to] make the first move." Pushing forward this agenda meant putting women first. The ability of women to send a message first has proven fruitful. Within the past four years, Forbes reports Bumble has become America's fastest-growing dating app. At the moment more than 35 million users are active on the app.
Coffee Meets Bagel
Coffee Meets Bagel is the app which you can flock to if you're looking for a meaningful relationship. The San Francisco-based app which launched back in 2012 is known to limit the number of matches in a 24-hour time period. Additional standout specs include the option titled #LadiesChoice which offers a unique option for straight women. This feature which dropped two years ago curates the best potential matches for women after men like or pass on 21 quality matches. According to Business Insider, LGBT users receive up to 6 matches per day. #LadiesChoice came into fruition due to internal data which proved "women are selective" and wanted "more control over their dating experience."
Pickable
Helmed by CEO, Tamara Goldstein, Pickable looks to dismantle the dating app mentality which has become synonymous with Tinder. The app which launched last month targets the heterosexual community. According to a press release, Pickable requires no photo, no name, no age and no description. The approach offers women complete anonymity, safety and the ability to choose the men they like. Additionally, men also have a unique and different experience than women. The men's version of the app is a bit like a gaming dashboard — they simply upload a picture, set themselves as "Pickable" for a set timeframe and will then receive real-time updates of the women browsing their photos. Then, chat requests will begin rolling in from the women in proximity to their current location. Swiping isn't a thing on Pickable.
Vibes
Newly launched dating app Vibes is coined a "safe space to swipe right". Led by female CEO Jeanis Zarlin, it also looks to shake up online dating interactions. Before users can even use the app, they must agree to a respect-based code of conduct. In a press release, Zarlin shares that Vibes was created with self-care in mind. After agreeing to the terms of the app, users are able to add pronouns rather than creating an eye-catching bio. Next, users select the photos they'd like to feature. Additionally, rather than messaging, users are able to send videos to one another after matching. An interesting feature is the fact that the videos will be viewed as pixelated. Voice and expressions come through which points to the fact that chemistry rules supreme rather than instant messaging. Vibes also has built-in conversation starters, which alleviates the beginning of conversations which can come across as awkward.
Badoo
Originally launched in 2006 by Andrey Andreev, Badoo currently has 60 million active users per month. At the moment, it is available in 190 countries and 47 different languages. Currently, the app is testing out an anti-ghosting feature. Announced in celebration of Halloween, the new addition will provide a reply feature which suggests responses for users who have forgotten to reply to their match. If someone hasn't responded in three days, the app will notify the user and serve up reply suggestions.