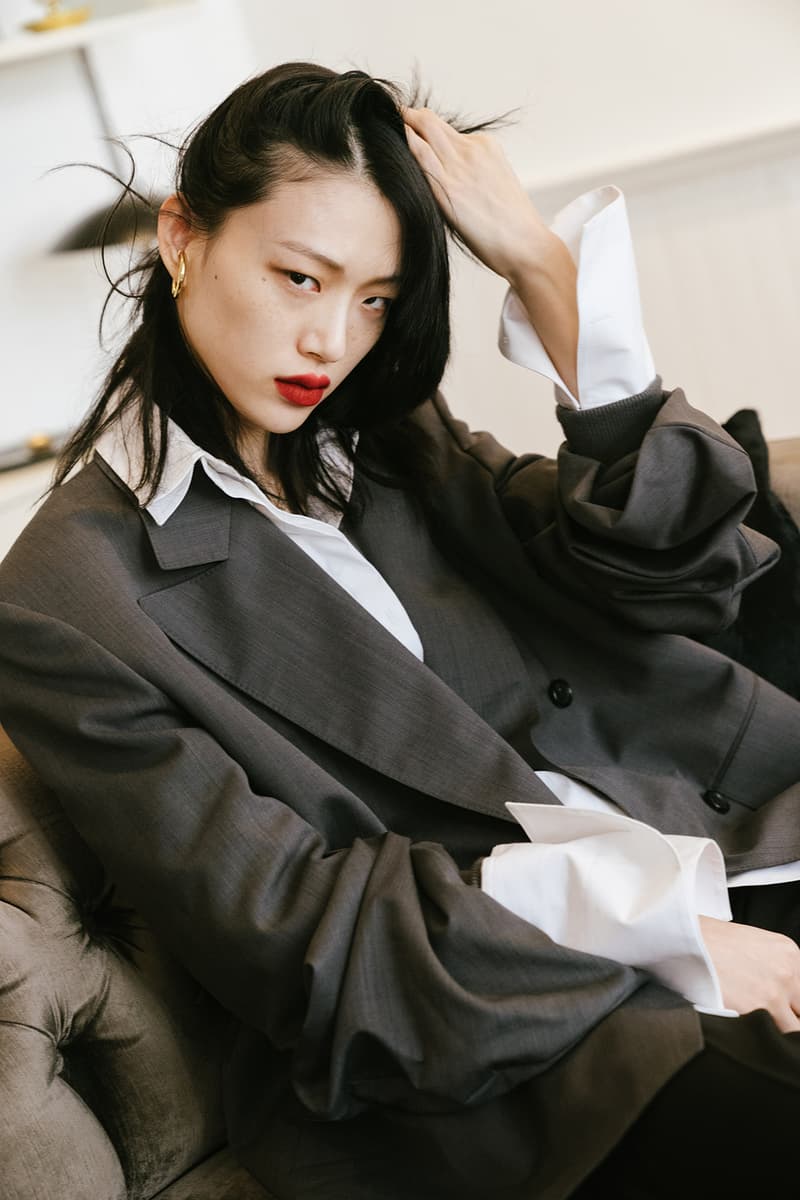 1 of 4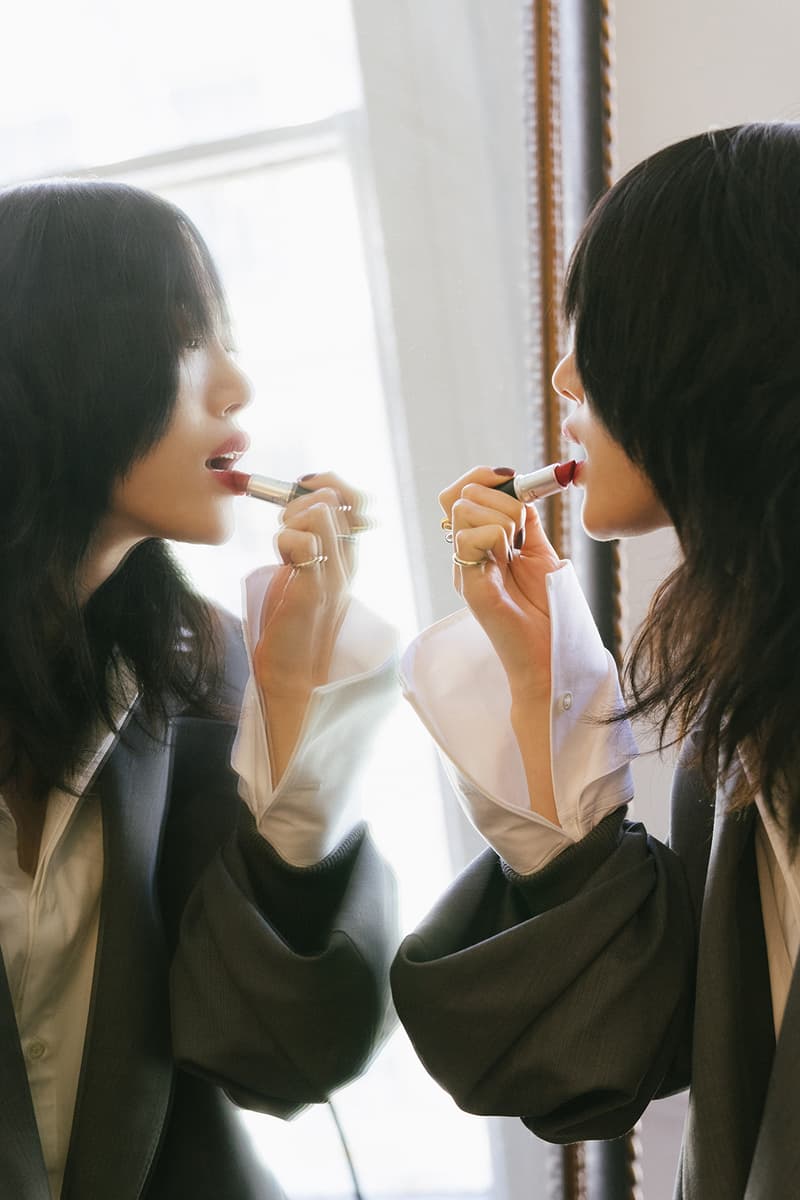 2 of 4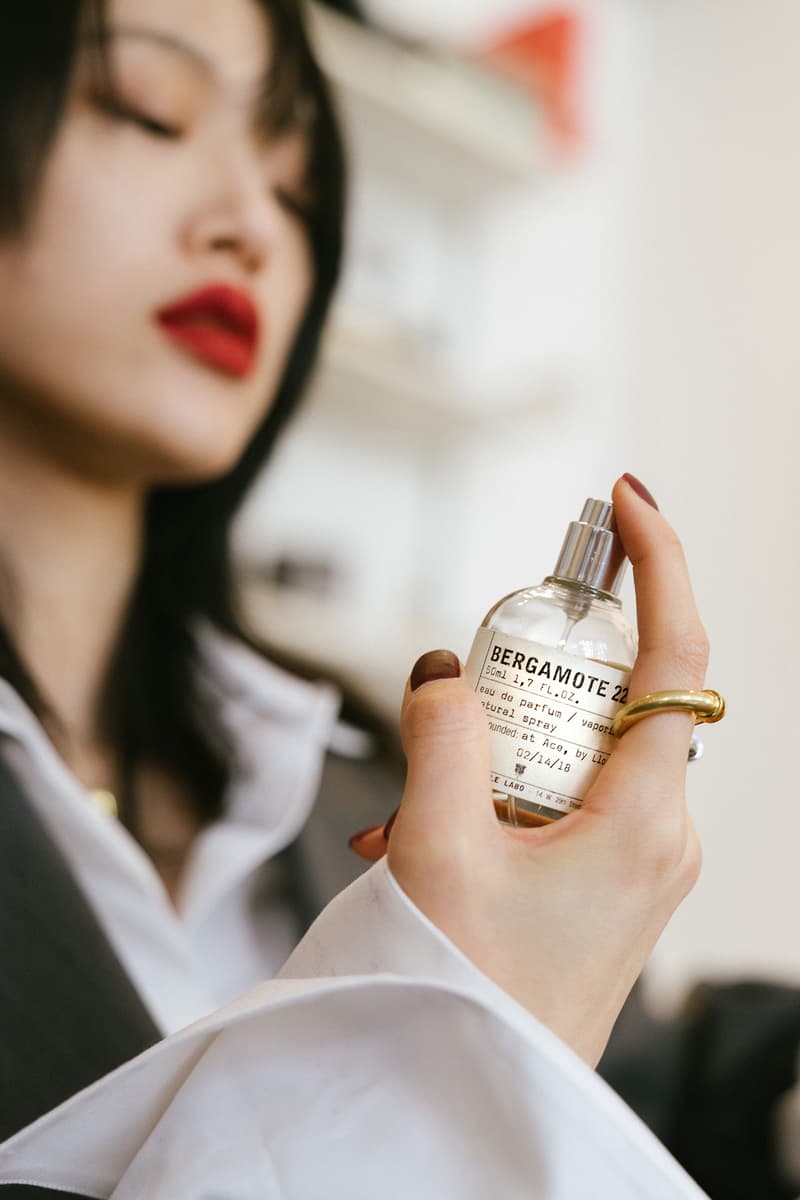 3 of 4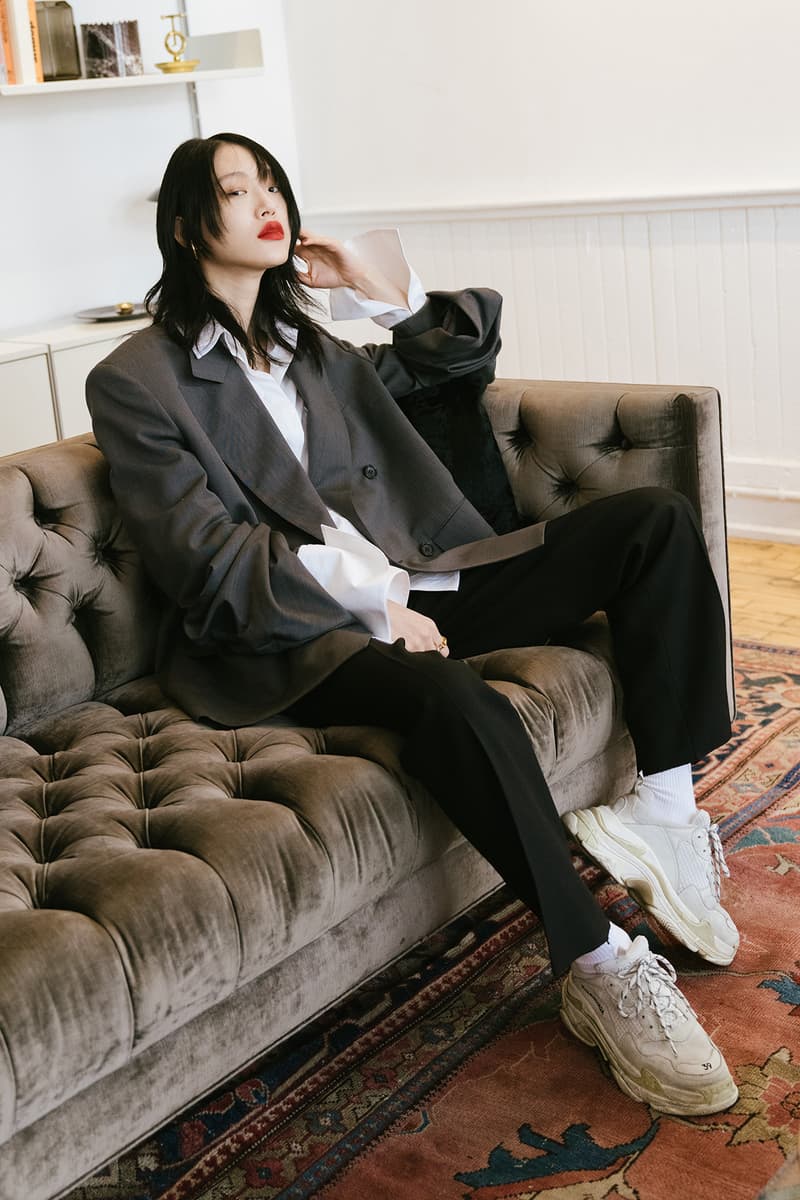 4 of 4
Beauty
Sora Choi Breaks Down Her Top Model Beauty Essentials and Skincare Hacks
With her badass looks and ambition, the runway-favorite is easily the coolest model you'll meet.
Sora Choi Breaks Down Her Top Model Beauty Essentials and Skincare Hacks
With her badass looks and ambition, the runway-favorite is easily the coolest model you'll meet.
During the Spring/Summer 2019 season alone, Sora Choi walked in a total of 35 runway shows, including Burberry, Prada, Saint Laurent and Louis Vuitton, just to name a few. To describe the South Korean model as hardworking would be an understatement. Not only is the 26-year-old designer-favorite naturally talented at her job, but she is also extremely driven and determined to become one of the top models of our generation.
Before she embarks on her next Fashion Month voyage, we sat down with the Wilhelmina model to chat all about beauty — from her go-to makeup products and skincare must-haves for her globetrotting life, to how she feels about Asian representation in the fashion industry today.
Read on for our full conversation with Sora Choi and see all of her model-approved beauty essentials below.
Sora Choi's Beauty Essentials
SK-II Facial Treatment Essence: I love this essence so much that I would buy 10 bottles at once. It prevents skin dehydration from the inside and makes the texture of my skin better.
Dior Capture Youth Glow Booster: This product is great for charging my skin with vitamins. There is a little bit of oil in it, and it locks the moisture from the essence in place.
SK-II R.N.A. POWER Airy Milky Lotion: I am not a fan of heavy lotion, so I really like this lightweight product. This lotion has just the right amount of oil in it, and it coats my skin to stop moisture from escaping.
Estée Lauder Advanced Night Repair: I'd use this instead of the Dior Glow Booster after cleansing at night. You can feel the skin rejuvenated the morning after.
Shu Uemura Petal Skin Cushion Foundation: I have been using this for about half a year now. I usually only wear sunscreen and no face makeup because I do not like the feeling of my skin suffocating, but I received this as a gift from a friend and I like how it has enough coverage and moisture. It is also lightweight and has a soft finishing touch.
MAC Eye Shadow in "Soba": This is an eyeshadow, but I use it to contour my face. It is such a natural shade, and I like how it does not appear too excessive on me.
Chanel Beauty LES 4 OMBRES 268 CANDEUR ET EXPERIENCE: This eyeshadow palette has all of my favorite colors. There is nothing else to say. I just love it.
Chanel Beauty Le Vernis Velvet Nail Color in "Velvet 638": This was a new item when I first came across it. I enjoy nail varnishes in shades of burgundy. They are not all pictured, but some of the varnishes I adore are from Chanel and Dior. They seem similar but their brushes, texture and shine are different. I recommend everyone to test out the products before buying – I bought them both because I love them so much.
Sugar Rêve Eyebrow Pencil: While light-colored brow pencils can be found easily in Korea, it's a challenge to find ones coming in black. Even darker pencils are typically in dark brown. I found this one online. There is nothing extremely special to it, and that is why I like it.
KISSME Liquid Eyeliner: This is a liquid-type eyeliner. It can draw clean lines that last for a long time.
CLIO Sharp So Simple Waterproof Pencil Liner: Unlike KISSME, this is a pencil eyeliner. It is so thin and it draws really neatly, and lasts for a long time as well.
KISSME Long & Curl Mascara: The good and the bad of this mascara is that it is extremely strong. It's kind of worrying.
Kerasys Keratin Repair Silk Oil and Repair Perfumed Oil: I tend to apply them on my hair when I go out. I apply a generous amount of OGX at home.
Le Labo Bergamote 22: My boyfriend got this for me. He was thinking about a scent that would fit me the best when picking this up.
Chanel N°5 Eau de Parfum: This is such a well-known perfume that it explains itself. I used to wear this fragrance even before I was gifted this by my boyfriend.
Kobayashi Seiyaku Breath Care Strong Mints: I am extremely sensitive to scents, so I always carry these mints with me. You swallow about three capsules and it gets rid of any smell, regardless of what you just ate. Your burp even smells like mint. This is just amazing. Unlike the green version, the yellow-colored ones are just like candies but don't let the color fool you. It looks like it could be a sour lemon flavor, but it is actually spicy.
How do you typically prep and maintain your skin throughout Fashion Month? 
The best way to rejuvenate your distressed skin instantly is by booking an appointment at a beauty parlor, and paying [facialists] a lot of money. Otherwise, the best thing to do is to take care of your skin on a regular basis at home.
What are some products that you always carry with you when you're flying?
I tend to fly a lot because of my job. Since airplane air is so dry, I'd fill an empty bottle with SK-II's Facial Treatment Essence, and spray it on myself whenever I can. I'd spray it over and over again like a crazy person.
K-beauty has become increasingly popular stateside. Do you follow a multi-step skincare regimen yourself? 
I do not necessarily have a 10-step skincare regimen, but there are some things that I always do. I'd tap water on my skin after cleansing (instead of drying it off with a towel) to dissolve it into my skin, and apply the SK-II essence all over my body five times. I would apply it on myself, let the essence dissolve, and apply it all over again. This allows my skin to be hydrated from the inside. I'd then charge my skin with vitamins by using Dior's Capture Youth Glow Booster and SK-II's R.N.A. POWER Radical New Age Cream to make sure that the moisture is locked in.
The most crucial step of my skincare regimen is to wear sunscreen every single day. It does not matter what product it is because the most important thing is to choose the sunscreen that best fits your skin type. Sunscreens have SPF and PA written on them, and it is best to take a look at your current skin, and find the best SPF and PA amount that suits yourself.
What is the signature Sora Choi makeup look? And how do you achieve that?
My signature makeup look is a matte, red lip. Even when I have to move in between shows during Fashion Weeks, I'd always put on red lipstick before I leave the venue. Red lips are basically my life. Because I'd have to wear different makeup for the next show, I tend to wear something that can be removed easily.
My favorite red lip is MAC's "Ruby Woo." I do not like glossy, shiny red lips, but "Ruby Woo" is the perfect matte red. I always have one on my vanity and one in each of my bags. I buy this lipstick in bulk so I'll never run out.
On a regular day, I like to apply strong lip tints, and TONYMOLY is my go-to. This is something I always buy in a large quantity when I go to Korea. New York's Korean Town has a TONYMOLY store, but it takes a long time for shipments to come in once the product sells out. This Shocking Lip "Red Shocking" shade has a subtle shimmer, and the reason why I like this so much is because it does not come off. I like to apply this after I take care of my lips, and apply a different matte lip product after this TONYMOLY lip tint dries. This way, my lips stay bold and red from morning to night.
One of your most defining features is perhaps your effortlessly cool haircut. How did you initially decide on this hairstyle? What are some products you use daily to tame your bangs and hair?
I don't have a special story behind my hair. I was really bored of my old hairstyle, and decided to cut it myself with scissors I found in the kitchen. I have yet to find a different hairstyle I like since then. Since my hair goes through different styling and treatments because of my job, it has been extremely damaged. I always apply hair oil to protect my hair from damages, but there is not a product I specifically adore. I believe it is best to use what suits you most on a regular basis.
What I wish to see more is simple: Asian models being hired for the job not because they are Asians, but because they are great models.
The fashion and beauty industries have been making baby steps towards diversity over recent years. As one of South Korea's top models, what is your own experience with that? What do you wish to see more of when it comes to Asian representation in fashion and beauty?
Although it only has been few years that I have worked internationally, the changes I've witnessed over those years have been drastic. For example, I remember going to last-minute castings for fashion shows, and noticing that all the models waiting in line were all Asian. In those types of castings, we all knew that most likely only one model from that room would make the show — they needed an Asian model to be a part of the cast for the sake of having an Asian model.
Things are definitely different these days, but that doesn't mean there's no room for improvement. What I wish to see more is simple: Asian models being hired for the job not because they are Asians, but because they are great models. Yes, being Korean is part of who I am as a person and as a model, but I have so much more to offer, and so many more sides to me that makes me who I am. That goes for any models. I hope to see models being hired for their unique value as a model and what they bring to the table, instead of just their skin color.
Location

The Apartment by The Line
Share this article