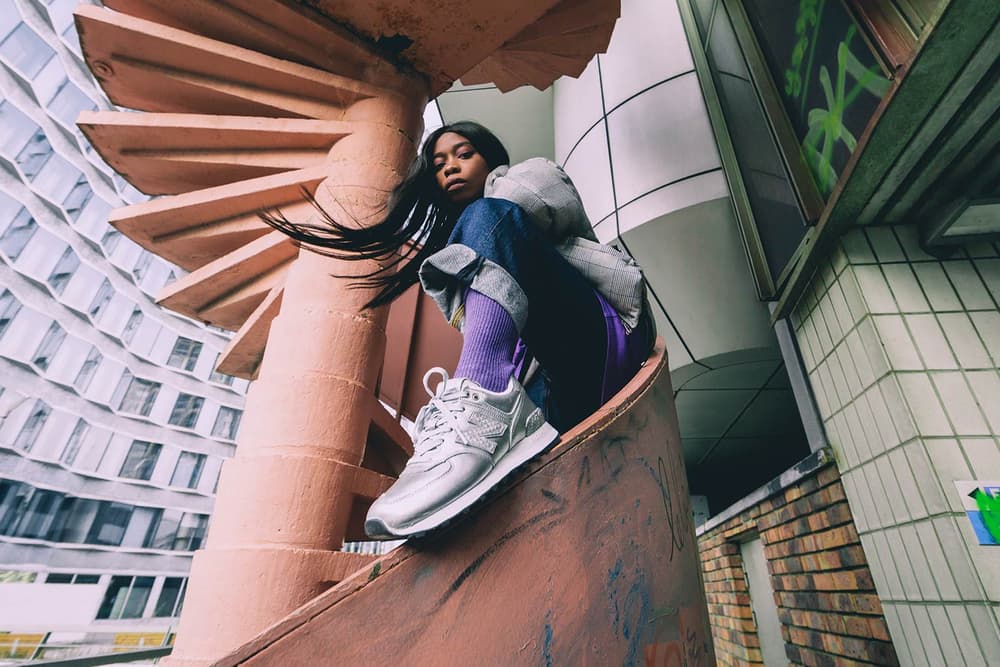 1 of 2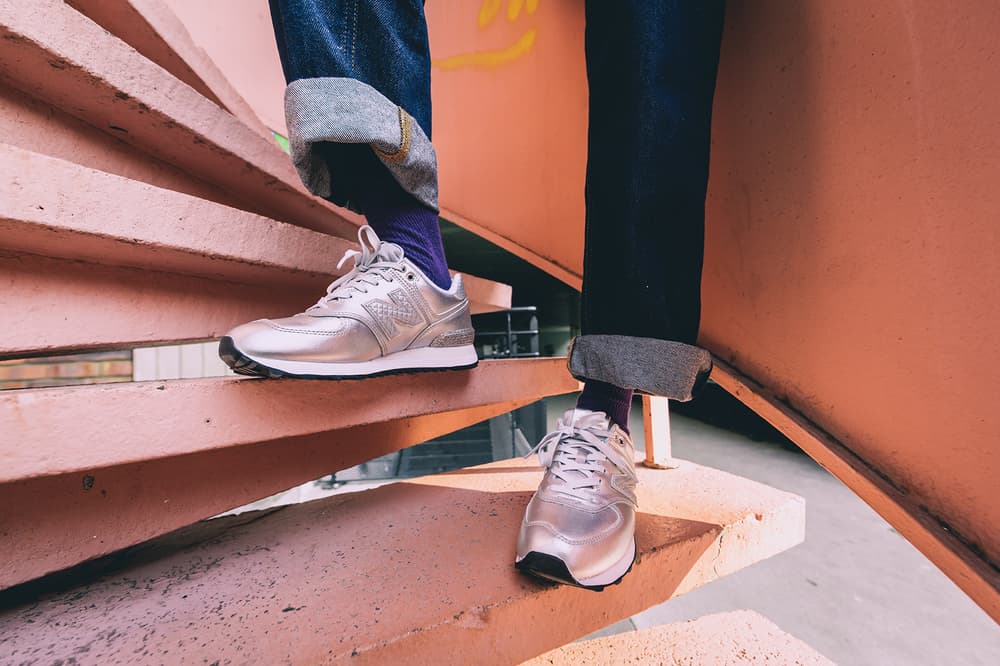 2 of 2
Here's How Aude-Julie Wears New Balance at Paris Fashion Week
The 574 goes to France.
With New York and London Fashion Week now over, our attention turns to Paris, with Aude-Julie to showcase streetwear's best.
Prior to Paris Fashion Week, she's showing us how to wear the New Balance 574 Glitter Punk "Metallic Silver/Grey" and "Overcast." Her interpretation was all denim and purple, and consequently pink and green camo. Simple is proven in yet another classic manner.
Stay tuned to our Instagram to watch Aude-Julie's PFW takeover. In the meantime, check out Princess Gollum's NYFW and Pia Kristine Cruz's LFW guide.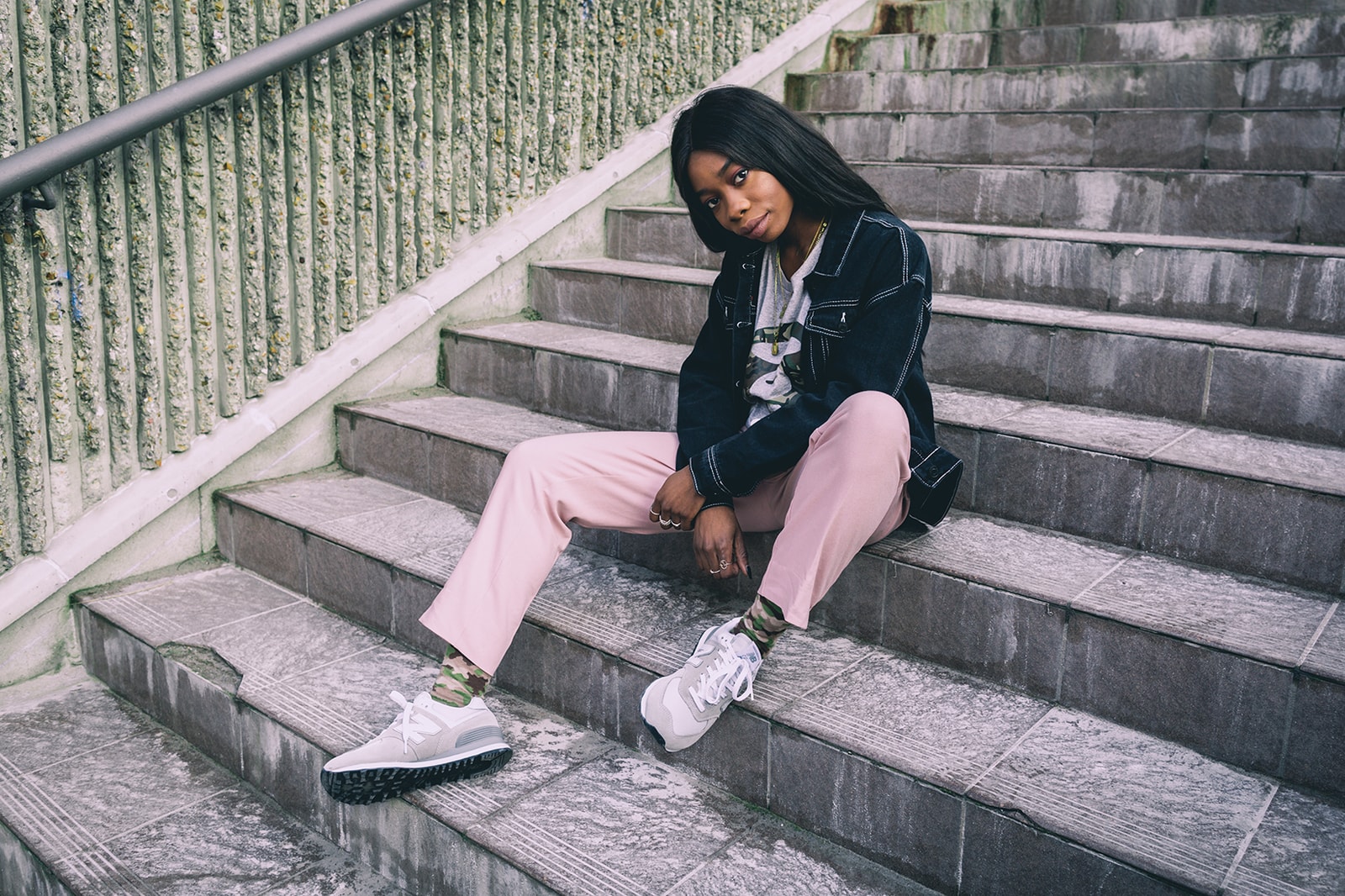 Describe your style in your own words.
Clean street and chic. I love mixing streetwear and masculine pieces with more edgy, feminine clothes and high fashion accessories. I love being comfortable in what I wear and at the same time attention to detail is important.
What was your earliest memory with New Balance?
I got my first New Balance really late actually. It was in 2013, and a friend gifted me a pair from 1992, my year of birth, so they mean a lot to me. I love vintage sneakers.
What looks are you pairing the New Balance 574 with?
New Balance has this cool Dad shoe look. I wanted to keep it simple and casual. I paired them with pink trousers, a Bape T-shirt with a camo print, camo socks and a black denim jacket. My second look was wide denim jeans, a purple Patta tee, purple socks and a comfy grey puffer jacket.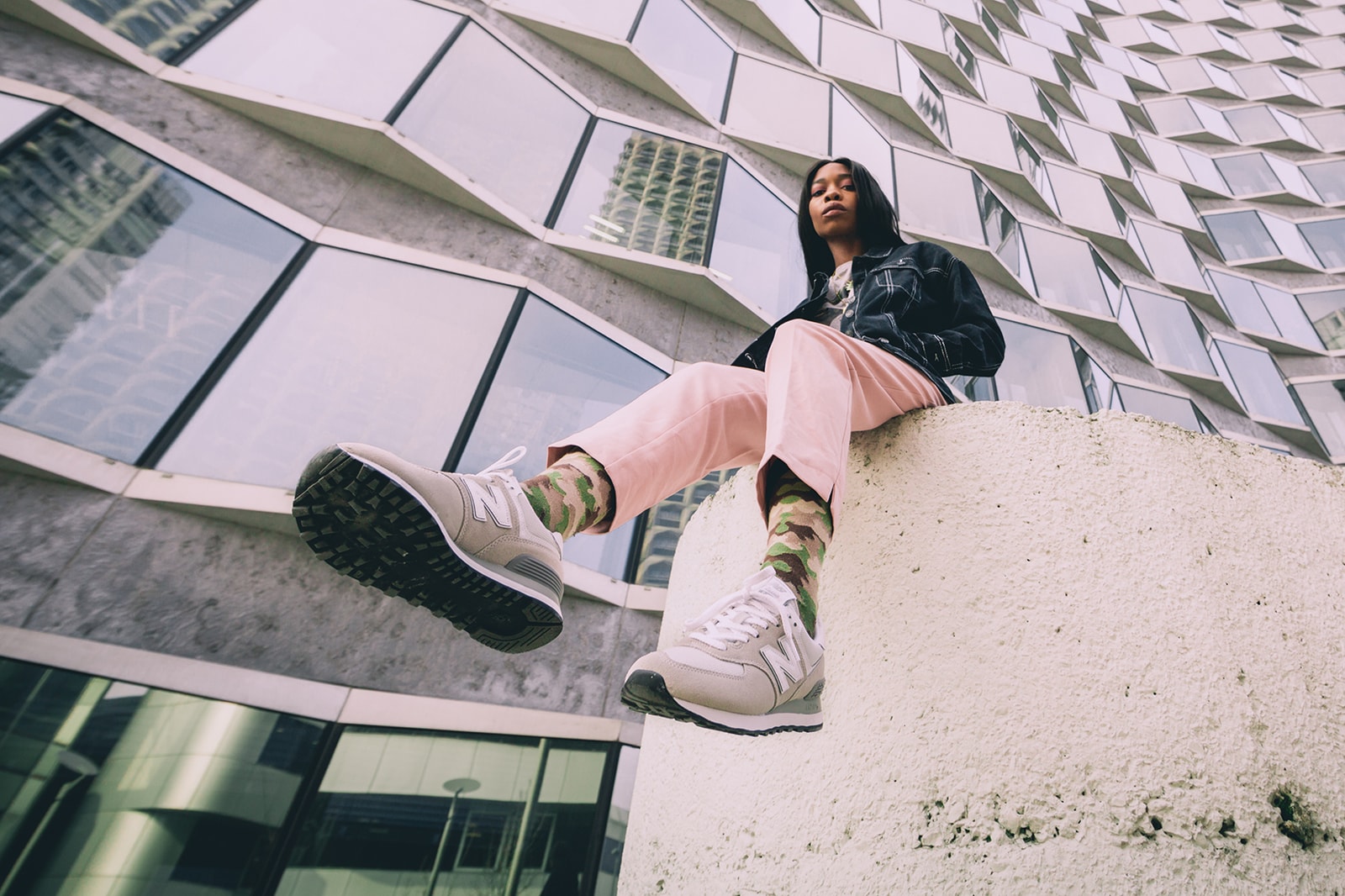 What is Paris like during PFW? Favorite part about it?
Craaaaazyyy. What I love the most is the streetstyle outside the runway shows. It's amazing to see people from all over the world with cool and inspiring outfits.
What is one accessory you won't be able to do without during PFW?
A bum bag!
What is your pre-show makeup ritual?
Eyeliner, highlighter and matt plum lipstick.
What does style or beauty mean to you?
Style and beauty are ways of expressing yourself, your mood, aesthetic and lifestyle. I love seeing people with unusual, unique and fun looks who mix colors, fabrics and shapes. They are like pieces of art.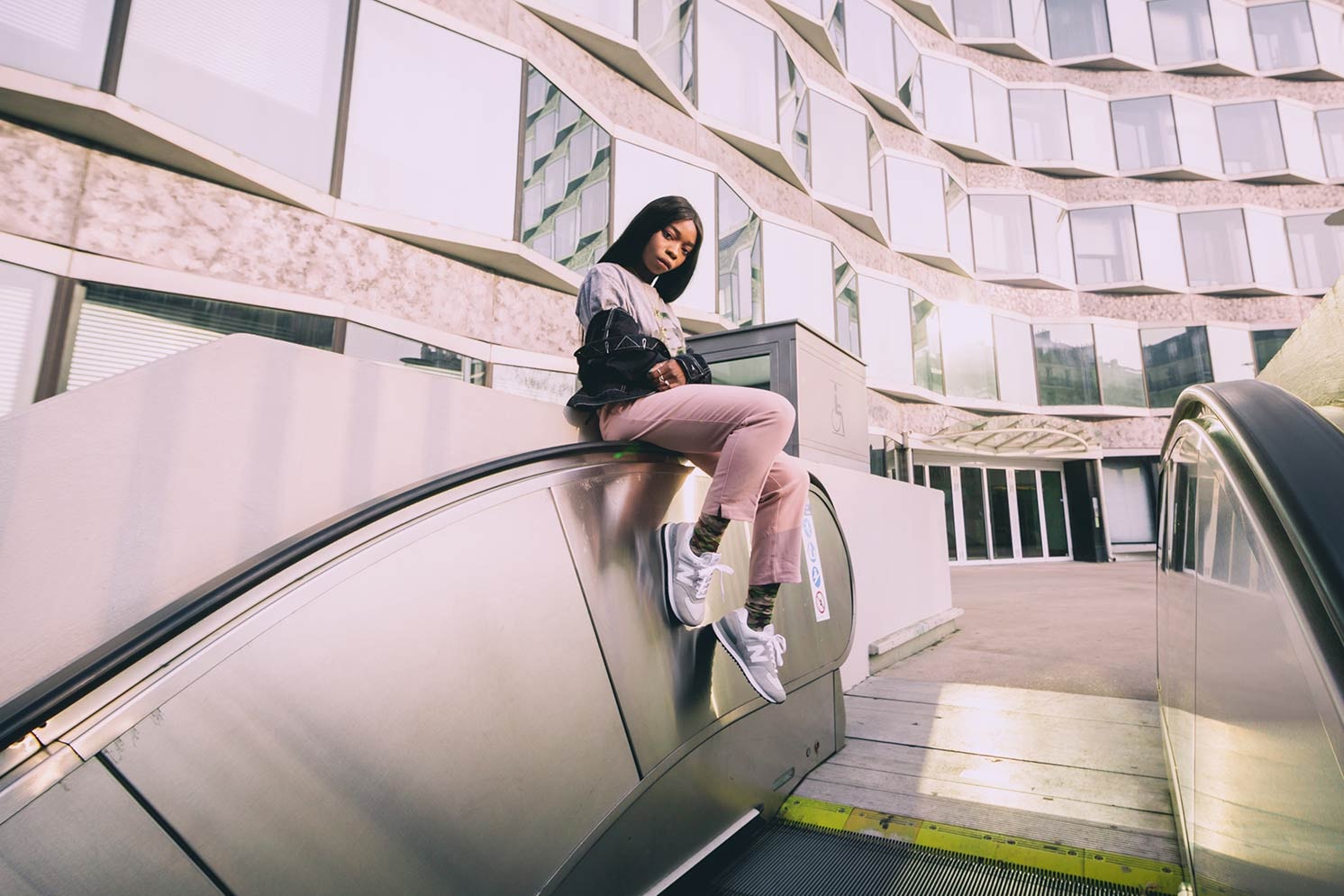 Favorite brands at the moment?
Andrea Crews
Burberry
Gucci
Fendi
Off-White™
Have any looks at NYFW, LFW or MFW caught your attention?
I absolutely loved the Fendi show, which brought back the vintage monogram. Études Studio also had some really cool looks, with colorful checks.
What's next in 2018?
Continuing to design and participate in cool projects and collaborations with brands. I'm originally from Chad, so I would love to get more involved in the fashion scene in Africa. There are so many young talented designers. Finally I would love to design some of my own stuff this year. Wait and see!
---
Share this article