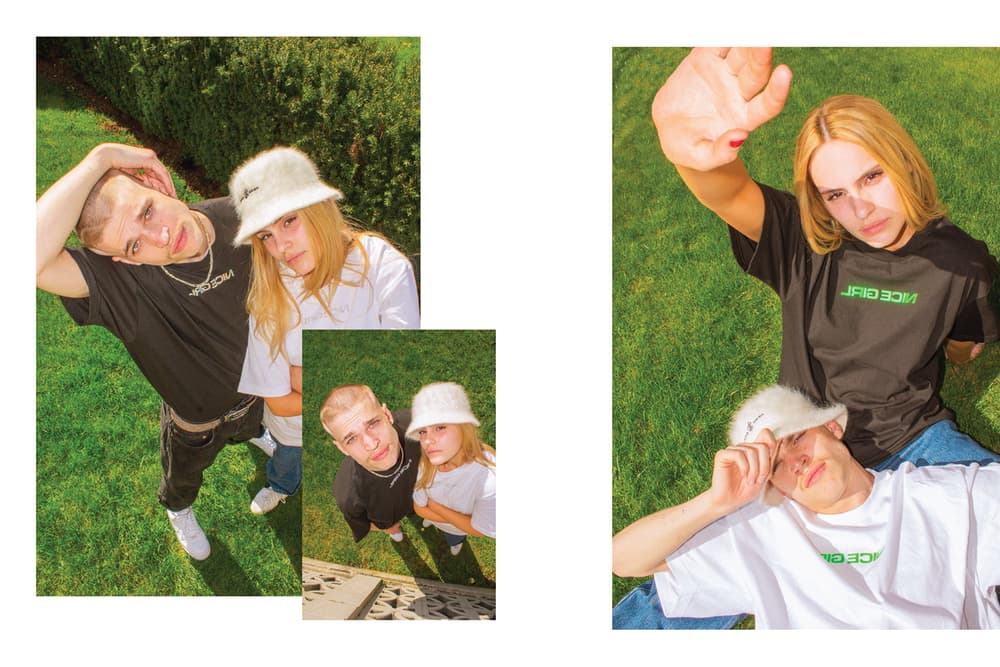 1 of 7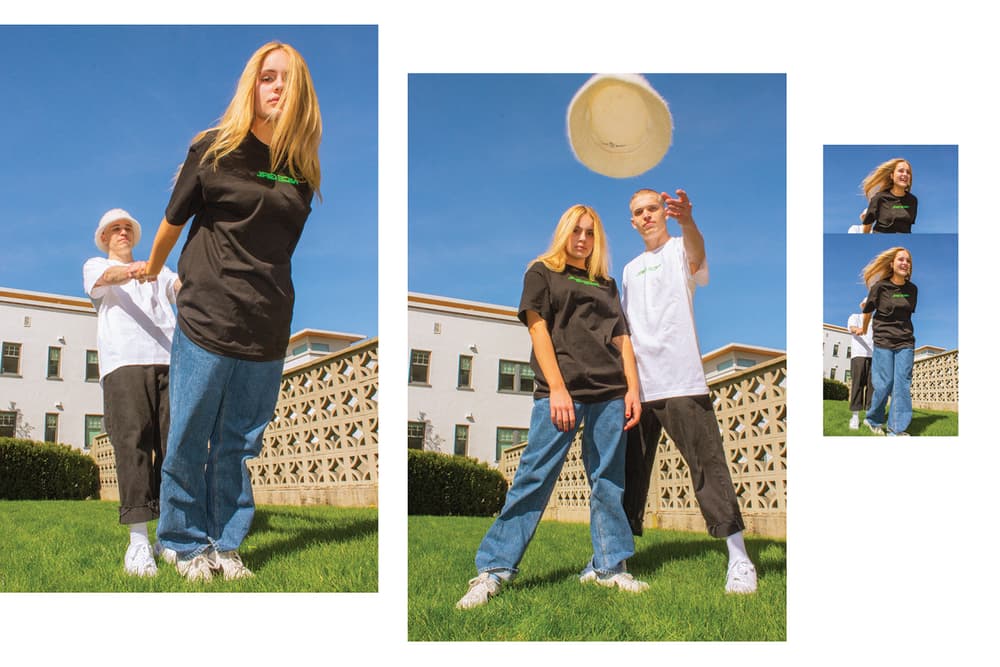 2 of 7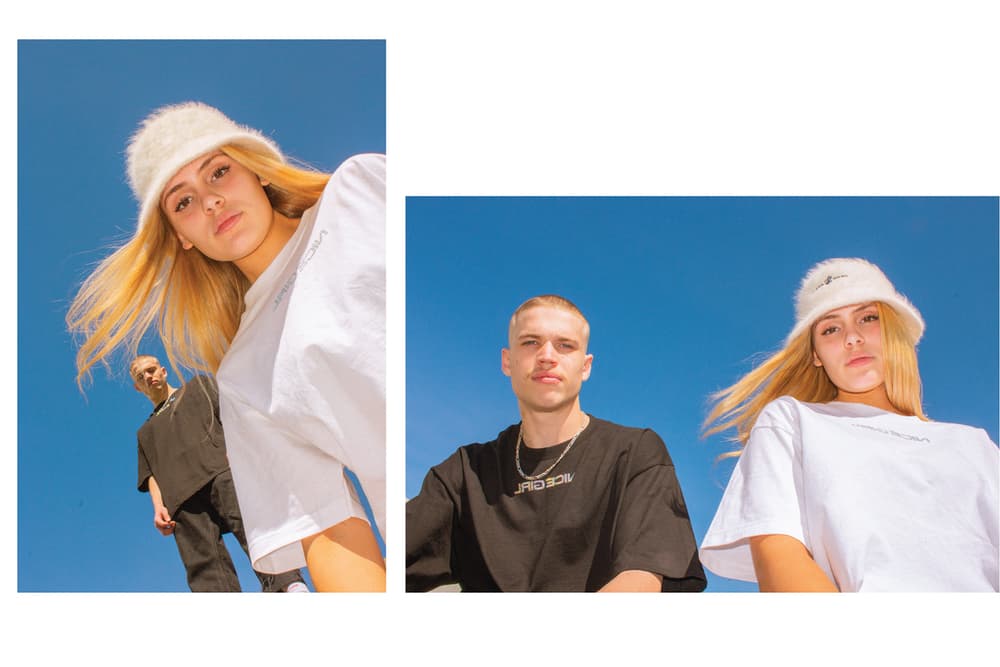 3 of 7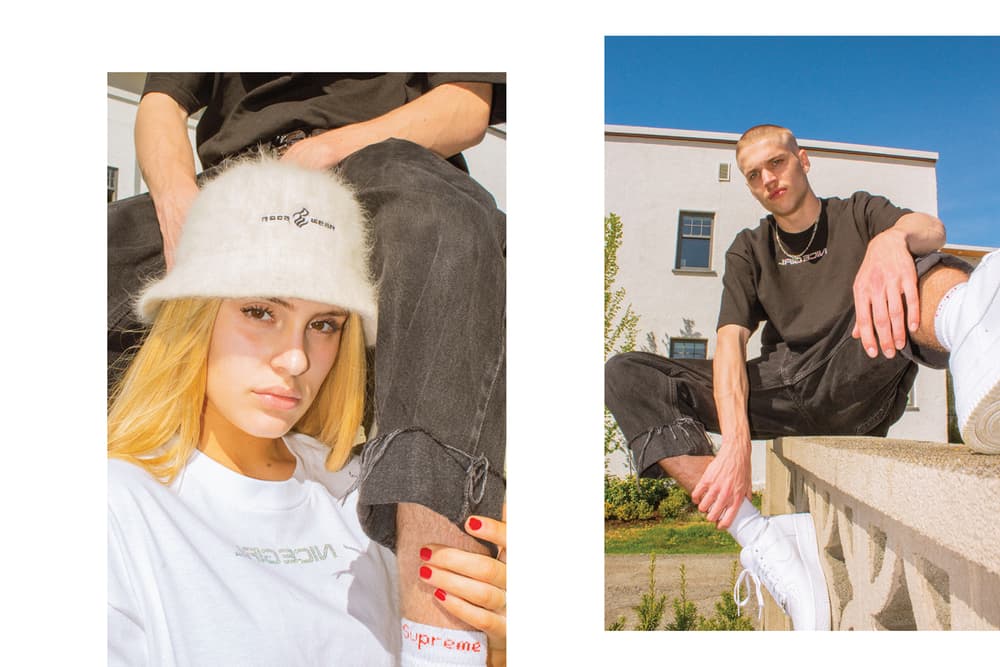 4 of 7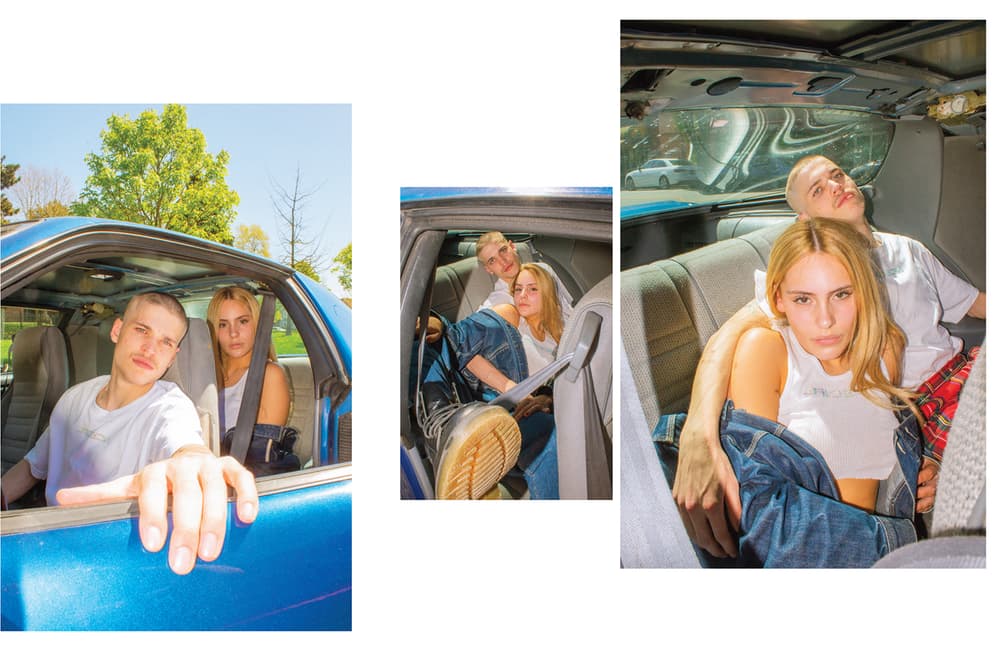 5 of 7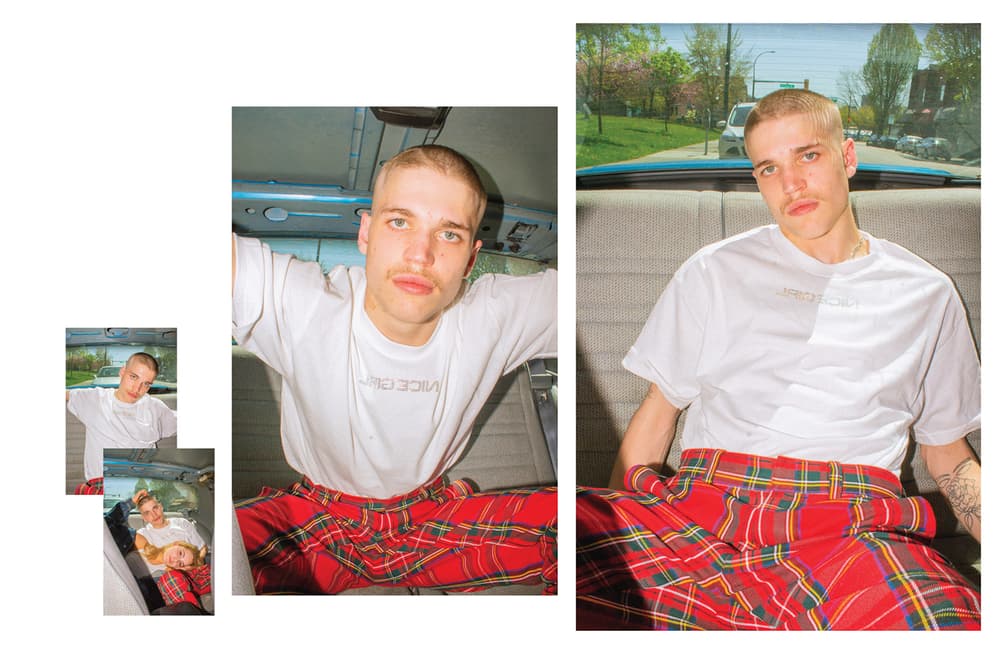 6 of 7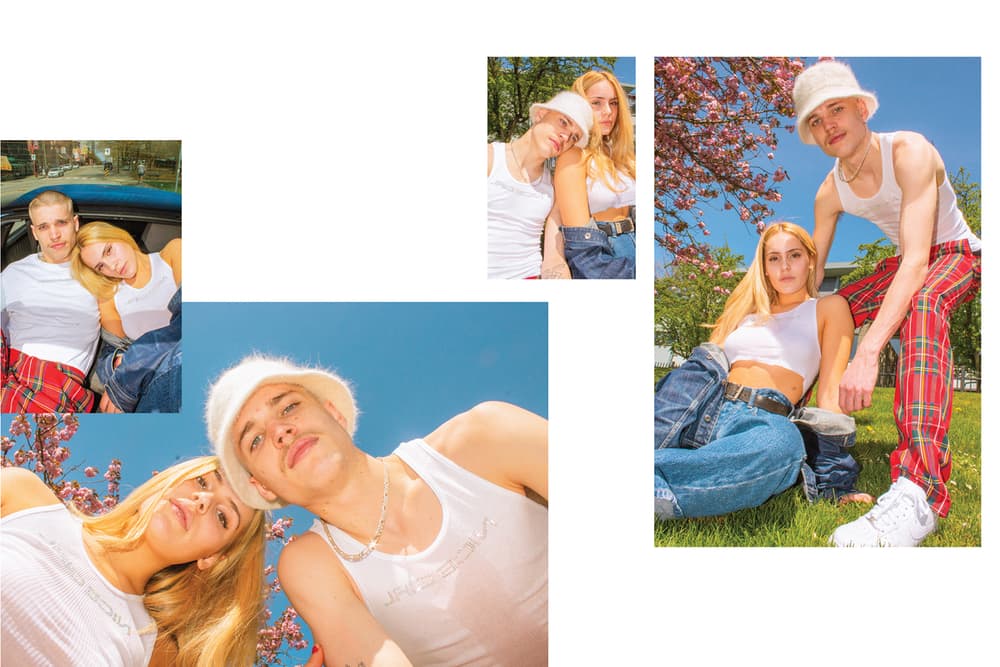 7 of 7
Fashion
NICE GIRL Goes on a "Joyride" for Its Latest Lookbook
Shot by Vancouver-based photographer, Mescondi.
NICE GIRL Goes on a "Joyride" for Its Latest Lookbook
Shot by Vancouver-based photographer, Mescondi.
Vancouver-based label NICE GIRL has returned with a summery lookbook entitled "Joyride." Lensed by local photographer Conor Cunningham (who goes by the handle @mescondi and has been one of our favorite creatives to follow on Instagram, by the way),  the playful imagery showcases the new brand's latest releases, including the Slime Tee, the rhinestone-adorned Glam Tee and the cropped Glam Undertank. Staying true to NICE GIRL's unisex approach, the pieces are styled in a casual, laid-back manner that cozy girls and boys can relate to.
"In this specific look book you'll see my old Rocawear bucket hat I got from Frankie Collective and Mescondi's baggy blue Tommy jeans," NICE GIRL creative director Angela Donna speaks of the styling of the lookbook, "Jeff (the male model) has a rad closet of his own and brought that Supreme gear."
When asked about the inspiration for the photos, Mescondi says, "I've always really liked the aesthetic of NG, it reminds me of late '90s to early 2000s which is the time I draw a lot of inspiration from. We immediately agreed on bringing that too life. Baggy clothes, bright colour and wide distorted angles were all part of the process."
From the start, NICE GIRL has been all about building a "community." As Angela tells us, "I enjoy playing the connector." Mescondi has also shared what he enjoys the most about being a part of the Vancouver creative scene:
I really want to be a prominant figure in a culture that is small but growing, and I want to be a part of the reason it grows. I also love the people I get to meet. Being in the Vancouver art scene has brought me to know some of the most talented people, and has brought me great relationships, both business and friendships.
Check out the collaborative efforts in the gallery above. The new NICE GIRL items can now be purchased online. Prices range from $18 USD to $25 USD.
Photographer

Conor Cunningham/@mescondi
Model

Annie/@anniehelenfinck, Jeff/@jeff.sut
Stylist

Angela Donna/@donnacrooner
Casting

Angela Donna
---
Share this article