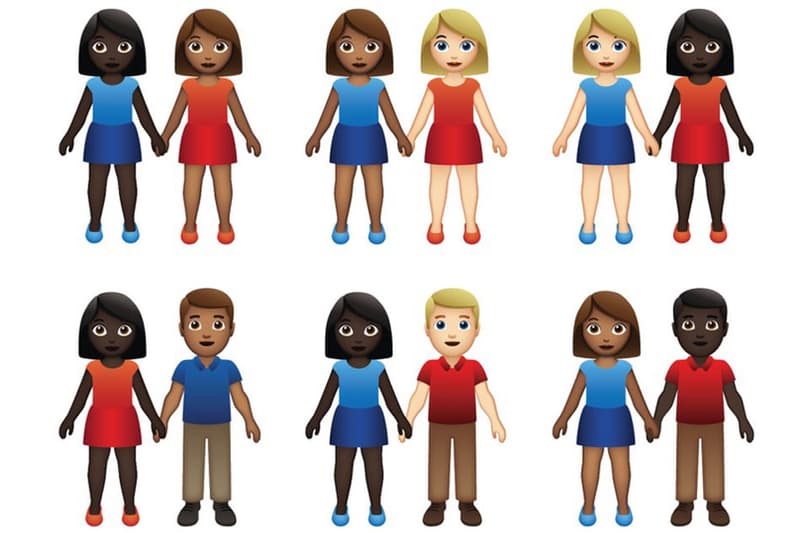 Culture
Here's Your First Look at the New Interracial Couple Emojis
The result of Tinder's #RepresentLove campaign.
Here's Your First Look at the New Interracial Couple Emojis
The result of Tinder's #RepresentLove campaign.
Interracial emoji have finally been added to Unicode's database thanks to a successful Tinder campaign. Reddit co-founder Alexis Ohanian teamed up with the dating app to launch the #RepresentLove campaign which called for couple emoji that reflected a variety of skin tones. The pictographs depict two smiling people holding hands. Tinder CMO Jenny Campbell shares more on the push for representation:
"Love is universal, and it's time for interracial couples to be represented in our universal language. Tinder advocates for the freedom of people to live how they want to live and love who they want to love. The success of our Interracial Couple Emoji campaign shows how powerful the voices are of the more than 50,000 people who joined our cause by signing our petition; together, we effected change."
Joining the new interracial emoji are a wheelchair icon, falafel, a yawning face and many more. The 2019 emoji are set to release later this year. Head over to Mashable to take a closer look at what's to come.
Share this article