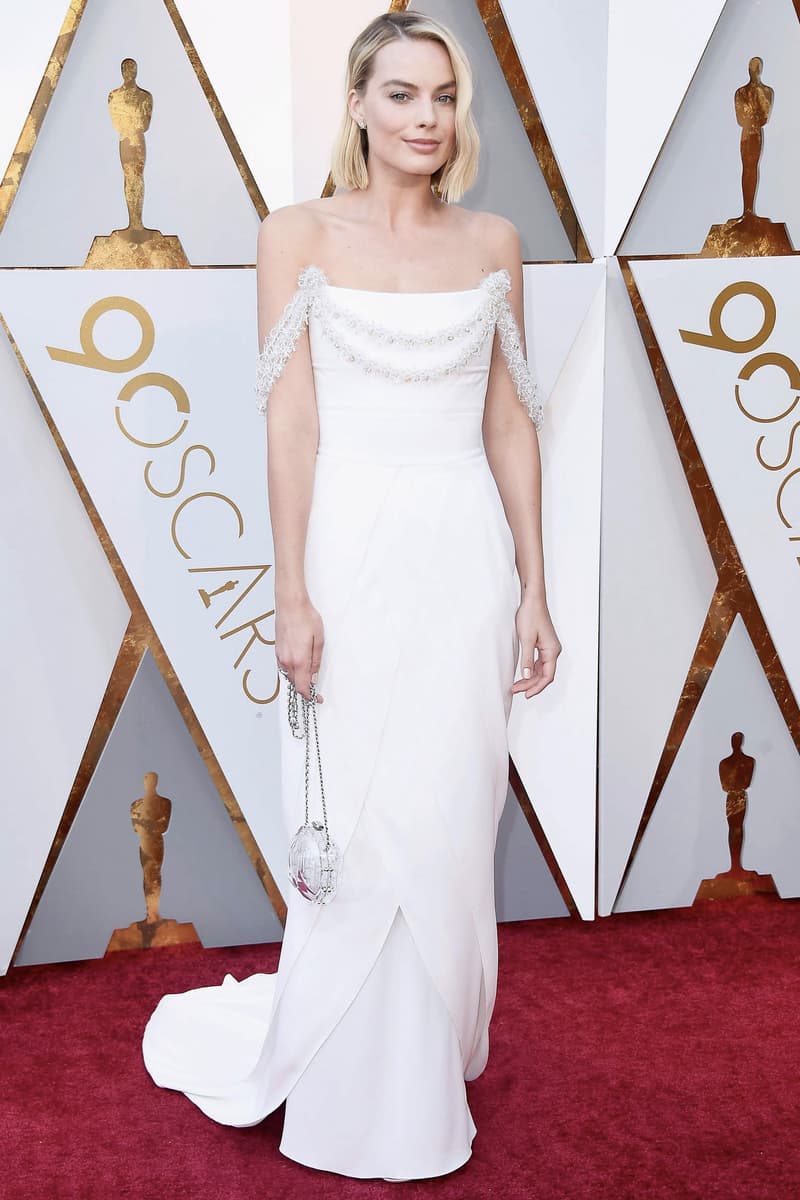 5 Things You Need to Know About Margot Robbie
Get ready for her upcoming film 'Once Upon A time in Hollywood.'
Culture
5 Things You Need to Know About Margot Robbie
Get ready for her upcoming film 'Once Upon A time in Hollywood.'
We're only days away from the release of the highly anticipated release of Quentin Tarantino's latest film, Once Upon A Time in Hollywood. The film follows the story of a struggling actor and his stuntman in 1960's Hollywood, as they embark on a journey to make it in the tough industry, and stars Brad Pitt, Leonardo DiCaprio, Elle Fanning and more.
One of the film's standout actresses is Margot Robbie, who plays Sharon Tate in the movie. Prior to the film's release on July 26, we've put together five things you might not have known about the Australian actress below. For more from Once Upon A Time in Hollywood, don't miss our interview with actress Lorenza Izzo who also stars in the film.
1. Margot Robbie was born in Australia and raised on the Gold Coast, before moving to Melbourne to pursue acting.
Robbie relocated to Melbourne at age 17, where she began acting professionally. She played Donna Freedman in the series Neighbours, which she started as guest member but then became a part of the full-time cast.
2. She's starring alongside Leonardo DiCaprio and Brad Pitt in Once Upon A Time In Hollywood, and has previously acted along DiCaprio in the Oscar Nominated film Wolf of Wall Street.
In an interview, Robbie revealed that she had to take three tequila shots before filming her sex scene with DiCaprio to calm her nerves.
3. Robbie tattooed Cara Delevingne on the set of Suicide Squad.
Margot Robbie revealed she purchased a tattoo gun, and ended up tattooing her cast members on the set of
Suicide Squad
. Swedish actor Joel Kinnaman famously tattooed "SKWAD" on
Will Smith
, and Robbie gave model and actress Cara Delevingne "toemojis" which they showed off on Instagram.
4. She is a Chanel Ambassador.
In June 2018, luxury fashion house Chanel revealed Margot Robbie as the face of its Coco Neige collection campaign, and the actress has since been one of the house's ambassadors.
5. She had to learn how to figure skate for her Oscar-nominated performance as Tonya Harding in I, Tonya.
Before filming I, Tonya, Margot practiced with coach Sarah Kawahara three to four times a week over five months to learn the basic moves of figure skating. "I taught her five different routines. The dance work and the choreography is all really her; she really did it on the ice," said Kawahara in an interview, revealing that Robbie was a natural talent.