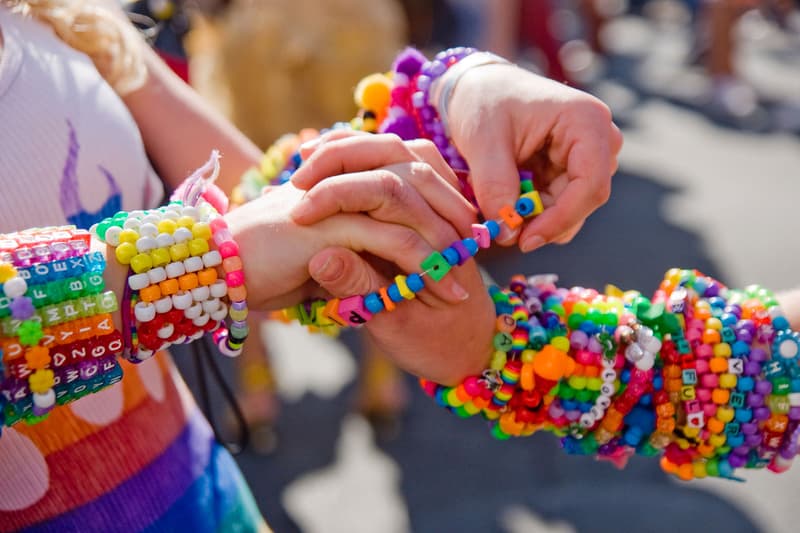 #TBT: You'll Remember These School Supplies If You're a '90s Baby
Rawr.
With all the hit movie and TV show reboots happening this year from Lizzie McGuire and Home Alone, to Gossip Girl, Are You Afraid of the Dark? and How to Lose a Guy 10 Days, we're getting major late '90s and '00s nostalgia. This throwback trend has been growing in recent years, as seen from brands like Lazy Oaf with its Mr. Men collaboration, Frankie Collective and KARA.
From Lisa Frank notebooks and keychains to scented markers, glitter gel pens, Silly Bandz and more, we've rounded up a list of school supplies reminiscent of the good old days. If you're a '90s baby, you will definitely recognize some of the items here. Scroll down to take a full look, and make sure to share with your friends from school for a #TBT moment. Let us know your favorites in the comments below.
In related news, these are some '90s fashion brands that deserve a revival in 2019. 
All Things Lisa Frank
Paul Frank Lunchboxes 
Mr. Sketch's Scented Markers
Milky Pens & Glitter Gel Pens
Erasers of All Shapes and Sizes
Who else had these erasers in the 90s that didn't even work well??? pic.twitter.com/vbZ6cYFAMb

— Katie Wilhite (@Kwilhite502) 16 May 2016
Erasable Pens
JanSport Backpacks  – with all kinds of badges and keychains, of course
Trapper Keepers – the '90s and '00s version of Macbook covers
Bendy Pencils and Rulers
Fluffy Pens
Extra Charms for Your Nokia
DIY Letter Beads Bracelets
Silly Bandz
Share this article