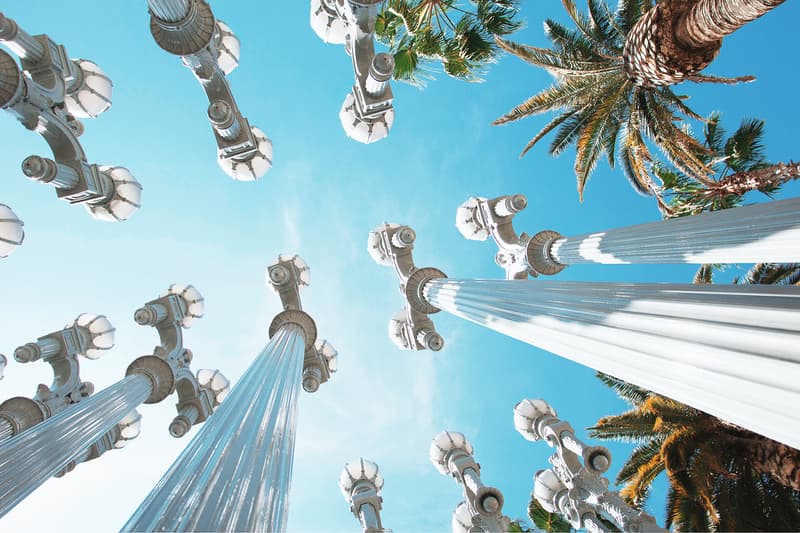 These Are the 10 Most Instagrammable Spots in LA
Channel your inner photographer.
When it comes to travel nowadays, people tend to search high and low for the most Instagrammable spots. Not only will it make your feed look more aesthetically pleasing, it also puts your patience and determination to the test during your travels.
The City of Angels is no stranger when it comes to Instagram-worthy spots. From its picture-perfect museums to its famous Hollywood film locations, we've gathered the top 10 most picturesque spots in Los Angeles. Scroll down below and discover our list.
While you're here, be sure to check out the most Instagrammable hotels in New York City. 
Santa Monica Pier
As one of the city's most popular beaches, Santa Monica Pier is the perfect location for both sunrise and sunset. Head on over to this local-favorite spot during golden hour for the perfect Instagram shot.
Beverly Hills Hotel
Relive some of Tinseltown's glory days at LA's iconic Beverly Hills Hotel. Home to some of Hollywood's legends, be sure to visit the celebrity-favorite Polo Lounge restaurant.
Griffith Observatory
Whether you visit during the day or night, Griffith Observatory serves some of the best views of the city. While you're there, don't forget to capture the classic Hollywood sign as seen in almost every movie based in LA.
Urban Light at LACMA
Consisting of 202 restored street lamps from the '20s and '30s, the Urban Light installation at the Los Angeles County Museum of Art has been seen all over Instagram these past few years. If you haven't snapped a photo by this exhibit yet, be sure to get one the next time you're in town.
The Broad
Home to one of LA's most stunning art collections, The Broad museum is practically Instagram bait. Be sure to line up for the infinity room first as each person only gets 45 seconds to take their photo.
The Last Bookstore
Dubbed as California's largest new and used bookstore by Conde Nast Traveler, The Last Bookstore has also turned into one of LA's most Instagram-worthy spots. Head on over to the second floor where you will find several displays worth taking photos of.
Secret Swing, Elysian Park
View the city's skyline from another angle at Elysian Park's Secret Swing. In order to find your way to LA's best-kept secret, all you have to do is search "Swing On Top of Elysian Park" and follow the trail.
Paul Smith Wall
If you're driving by Melrose Avenue, you certainly won't miss the iconic pink Paul Smith wall. Be sure to snap a quick selfie or an outfit of the day if you're around the area.
Venice Beach
Other than Santa Monica Pier, Venice Beach is one of LA's best spots for sunsets. Be sure to catch the pink and purple hues that stretch throughout the city's sky while enjoying the sound of the waves.
Bradbury Building
LA's oldest commercial building has turned into one of the city's top photo spots. The Bradbury Building features marble floors, open cage elevators, and a Victorian court perfect for the 'gram.
---
Share this article