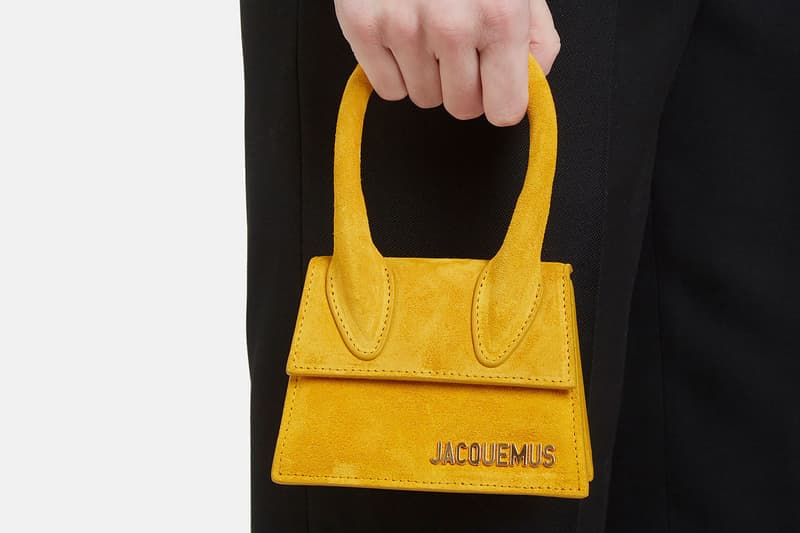 Culture
Jacquemus Opens New Restaurant OURSIN in Paris
The "little brother" of Simon Porte Jacquemus' Café Citron.
Jacquemus Opens New Restaurant OURSIN in Paris
The "little brother" of Simon Porte Jacquemus' Café Citron.
UPDATE (September 24, 2019): After launching Café Citron in Paris earlier this year, Simon Porte Jacquemus of fashion brand Jacquemus announces that he's opening a new Mediterranean restaurant called OURSIN in the French capital.
On Instagram, the designer shares that he's launching OURSIN (which translates as sea urchin in French) in partnership with Caviar Kaspia. Like Citron, OURSIN will also be located at Galeries Lafayette Champs Élysées. The eatery has worked with former Septime group chef Érica Archambault on the menu, serving diners with seafood dishes, pasta, salads and desserts.
The interiors of the restaurant feature white walls that bring to mind houses that sparkle along the Mediterranean coasts. Floor to ceiling windows allow the sun to shine into the room, while beautifully-crafted pottery, handwoven rattan chairs and artistic tableware add finishing touches to the dreamy space. Take a tour inside the restaurant by checking out the images below.
You can now make reservations at OURSIN's website.
---
Fashion cafés have almost become a genre of its own in recent years, with designer brands such as Dior and Vivienne Westwood as well as streetwear labels like Aimé Leon Dore setting up shops to sell coffee and pastries. On Tuesday, buzzy French designer Simon Porte Jacquemus announces that his label will also be launching its own café, slated to open in Paris this Thursday, March 28.
Named Citron, the French word for lemon, the café is an unexpected collaboration between Jacquemus and cult-loved Parisian eatery Caviar Kaspia. In an Instagram post, the designer offers his followers a sneak peek at the the café's dessert menu, dissecting a beautifully-made cake that's shaped like a lemon adorned with a small daisy. Notably, Citron is located within Galeries Lafayette's new Champs Élysées flagship that boasts a massive 6,500-square-meter space, according to Vogue.
Café Citron will officially open doors on March 28 at 12:00 p.m. You may find the address below.
Galeries Lafayette Champs-Élysées
60 avenue des Champs-Élysées
75008 Paris, France
Share this article