Kourtney Kardashian's Poosh Diffusion Kit Will Make Your Office Smell Good
The collaboration with Saje is inspired by stone landscapes.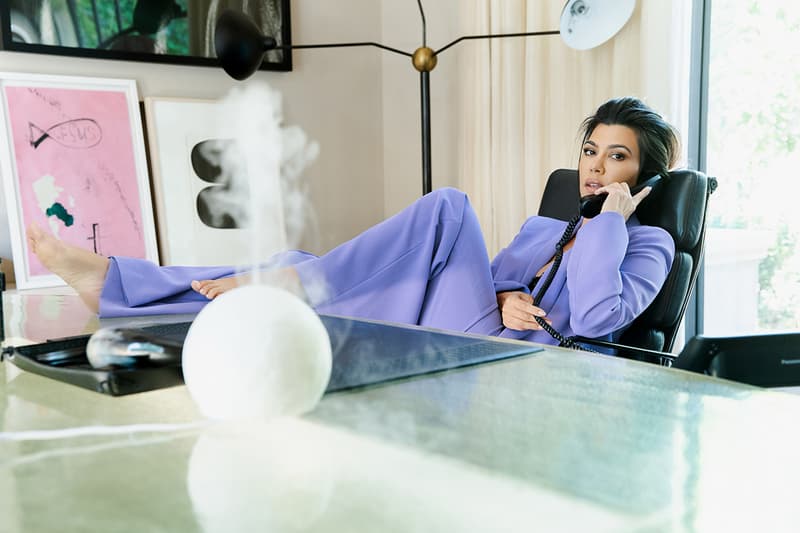 Kourtney Kardashian's Poosh has released a new collaboration with Saje Natural Wellness. The product launch directly follows the brand's partnership with AQUIS which was unveiled back in August. The latest product offering includes a limited-edition Poosh Diffuser Blend and Aroma Lune Diffuser.
Designed in collaboration with Kourtney's brand, the pieces were designed with Poosh and Saje experiences in mind. The kit is also directly inspired by stone landscapes and modern architecture. In case you're unfamiliar, the benefits of a diffuser range from revitalizing the air in your space, to releasing negative ions to elevate your well-being.
Additionally, the products will humidify while infusing the air. The diffuser comes with the following features: a polyresin BPA-free plastic cover and a flexible cloth-covered cord. It mists for up to seven hours.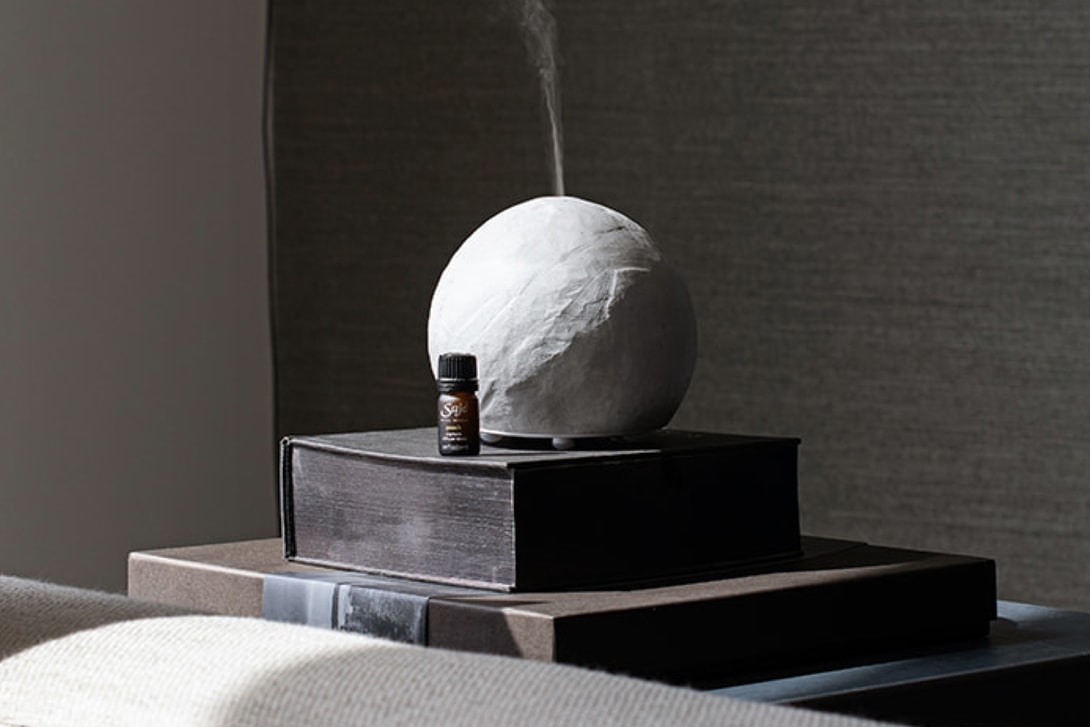 You can purchase the Positively Poosh Ultrasonic Diffuser Kit which includes a Poosh Euphoric Diffuser Blend on Monday, September 30 for $100 USD at poosh.com. Take a look at the products in the gallery above.
If you're looking to up your self-care game, check out our favorite nails salons in New York City including Chillhouse, Vanity Projects and more.