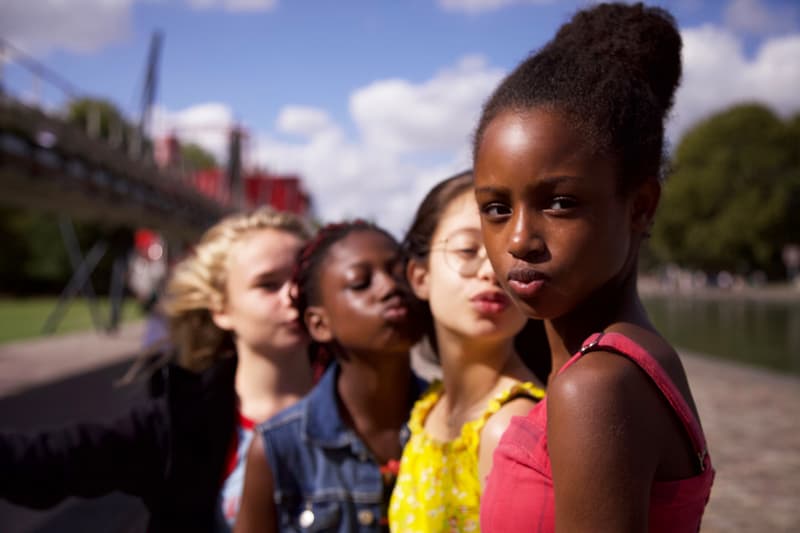 Film & TV
5 Foreign Films We're Excited to Watch in 2020
Time to overcome the one-inch tall barrier of subtitles.
5 Foreign Films We're Excited to Watch in 2020
Time to overcome the one-inch tall barrier of subtitles.
Foreign movies are at its prime in 2020 after Bong Joon-ho's Parasite successfully took home the coveted titles of "Best Foreign Language Film" and "Outstanding Performance by a Cast in a Motion Picture" in the Golden Globes and SAG Awards respectively. During Joon-ho's Golden Globes winning speech, the director offered one of the best advice to the audience saying:
"Once you overcome the one-inch tall barrier of subtitles, you will be introduced to so many more amazing films. Just being nominated along with fellow amazing international filmmakers was a huge honor."
With the new decade ahead, we've gathered the top five foreign movies to keep an eye out for this year. From Netflix's French film Cuties directed by Maïmouna Doucouré, to the sequel to Yeon Sang-ho's worldwide thriller phenomenon Train to Busan, discover foreign films we're excited to watch in 2020 below.
While you're here, check out the top 20 most anticipated movies releasing in 2020.
Cuties - France
Release Date: January 23
Cuties follows the story of an 11-year-old girl called Amy who lives with her mother Mariam and her younger brother, who are all waiting for her father's return from Senegal. Amy joins a group of dancers at school called "The Cuties," to escape her dysfunctional household and rapidly grows aware of her proliferating femininity – upsetting her mother and her values in the process.
Jumbo - France
Release Date: January 24
Centering on an unusual type of love story, writer and director Zoé Wittock of Jumbo lets us enter the world of a shy young woman named Jeanne who works the graveyard shift as a cleaner at an amusement park. Her mother's one wish is for her own daughter to meet a man, but instead, Jeanne enjoys creating miniature versions of theme park rides in her bedroom where she develops intimate feelings for a Tilt-A-Whirl ride that she decides to call Jumbo.
Peninsula - South Korea
Release Date: August 12 (tentative)
Following the success of Yeon Sang-ho's Train to Busan released back in 2016, the Korean horror film's highly-anticipated sequel will finally premiere this summer. The cast of the second part dubbed Peninsula, will star Kang Dong Won, Lee Jung Hyun, Lee Re, Kwon Hae Hyo, Kim Min Jae, and Goo Kyo Hwan. According to HallyuLife, Peninsula will continue the story of Train to Busan and will be set in the same worldview where the film's characters try their best to leave Korea after being infested by zombies.
Ema - Chile
Release Date: August 30
Pablo Larraín's acclaimed thriller stars Gael García Bernal and Mariana di Girolamo who play the role of a couple dealing with the aftermath of a devastating adoption. The film touches upon the themes of blame and responsibility that people in relationships nowadays struggle and go through.
The Story of My Wife - Hungary
Release Date: September 20
Based upon the novel of the same name by Milán Füst, The Story of My Wife tells the story of Hungarian naval captain Storr's unhappy marriage with his wife Lizzy. Their relationship merely started out of a dare when Storr's friend challenged him to marry the next woman who walked into the café they were in.
Share this article