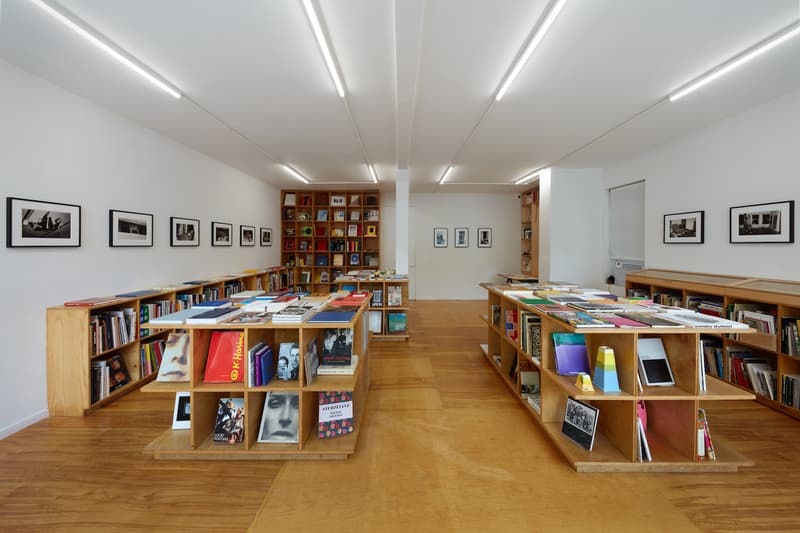 Art
The Best Fashion and Art Bookstores in New York City
From Manhattan mainstay Rizzoli to independent Mast Books, see what made our list.
The Best Fashion and Art Bookstores in New York City
From Manhattan mainstay Rizzoli to independent Mast Books, see what made our list.
Even with ready access to the internet, any fashion and art lover knows that books are key sources of inspiration and education. Despite the rise of digital media, brick-and-mortar bookstores are still hotspots to browse, read and relax. From high-end publishing giant Assouline to indie outpost Karma, New York City is home to standout shops stocking must-have fashion and art coffee table books, as well as rare and hard-to-find titles.
Whether you're looking to add something new to your shelf or shopping for a literature-loving friend, read on for the best fashion and art bookstores in New York City.
Location: 768 5th Avenue, New York, NY 10019
The publishing company behind landmark titles on brands including Cartier, Chanel and Bentley, it's no surprise that Assouline boasts an outpost at Manhattan's luxurious Plaza Hotel. Surprisingly secluded, Assouline at The Plaza is a richly-outfitted space to browse titles on fashion, art and design. Hefty coffee table books, as well as more portable publications line the store's shelves — and its balcony provides an overhead view of The Plaza Hotel's sparkling lobby.
Location: 33 Bond Street, New York, NY 10012
Founded by David Strettel in 2005, Dashwood Books is a tiny yet comprehensive store specializing in photography. Expect to find zines and signed copies by some of New York City's brightest creatives including Grace Albohm, Ethan James Green and Jason Nocito, as well as collections of work by global names such as Nobuyoshi Araki and Bruce Gilden. Prices range from unexpectedly inexpensive to staggeringly high.
Location: 188 Mulberry Street, New York, NY 10012
Don't let its unassuming deli storefront fool you — Iconic Magazines stocks a diverse range of hard-to-find fashion magazines including Lula and Re-Edition alongside mainstays Vogue and Elle. Stacked from floor-to-ceiling, Iconic is the place to pick up overseas publications such as The Face, Purple and Dazed, as well as international editions of your favorite Condé Nast magazines.
Location: 136 East 3rd Street, New York, NY 10009
A tiny East Village spot, Karma Bookstore publishes and stocks titles by a roster of emerging and established artists that its sister gallery represents. Besides represented artists — which include Alex Da Corte and Nicolas Party — Karma also sells impressive compendiums of art world giants including Richard Prince, Ed Ruscha and Julian Schnabel.
Location: 72 Avenue A, New York, NY 10009
Another East Village establishment, Mast Books specializes in rare, new and used art books. Expect to find treasures including a Robert Mapplethrope-signed copy of Kodak by Patti Smith and a first edition of The Fashion System by Roland Barthes alongside historic Jean-Michel Basquiat posters and Keith Haring memorabilia. Keep your eyes peeled on Mast's Instagram, as the space also hosts book signings, readings and pop-up exhibitions from artists including Coco Capitán and Genesis Breyer P-Orridge.
Location:
52 Prince Street, New York, NY 10012
Featuring an in-house café, McNally Jackson is the perfect place to settle in and flip through a huge selection of titles. Though the store doesn't specialize in art and fashion (literature makes up a substantial portion of its offerings), its collection of art books and fashion magazines is formidable — selections range from photographer Alasadair McLellan's history of Palace Skateboards to back issues of Interview.
Location: 1133 Broadway, New York, NY 10010
Worth a visit for both its stunning architecture and selection of books, Rizzoli Bookstore brings a staggering range of titles to the ground floor of the historic St. James Building. Stop by to browse Rihanna's new autobiography, along with intriguing fashion-focused books on the history of skate shoes, Peter Lindbergh's photography for Dior and Karl Lagerfeld's beloved cat, Choupette.
Share this article