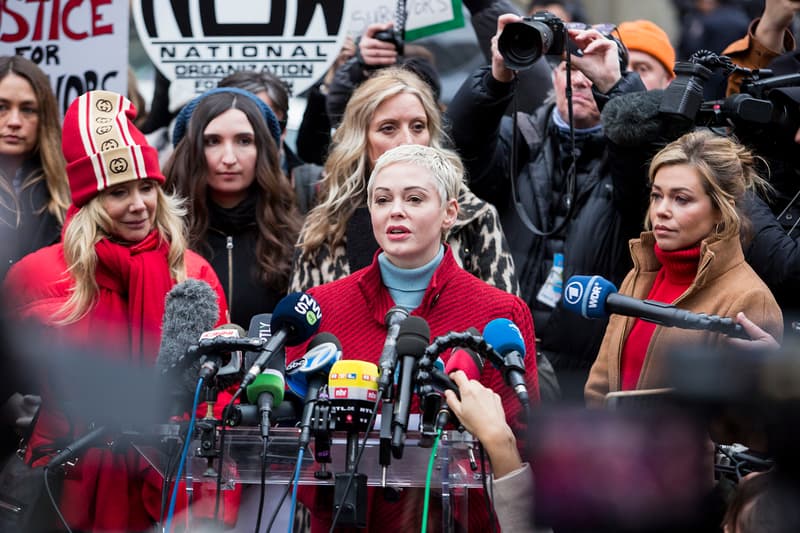 Culture
Harvey Weinstein Faces Two New Criminal Charges at New York Trial – Could Face 28 Years in Prison
"Now is the time to see Harvey Weinstein, and abusers like him, finally be brought to justice."
Harvey Weinstein Faces Two New Criminal Charges at New York Trial – Could Face 28 Years in Prison
"Now is the time to see Harvey Weinstein, and abusers like him, finally be brought to justice."
Harvey Weinstein's long-awaited rape trial finally took place in New York City this week. According to The Guardian, the former American film producer has been charged with raping one woman and sexually harassing Jackey Lacey in separate incidents over a two-day period in 2013 despite his recent $25 million USD settlement. Lacey said in a press conference:
"We believe the evidence will show that the defendant used his power and influence to gain access to his victims and then commit violent crimes against them. I want to commend all the victims who have come forward and bravely recounted what happened to them. It is my hope that all victims of sexual violence find strength and healing as they move forward."
Officials have also reported that Weinstein's criminal charges include "forcible rape, forcible oral copulation, sexual penetration by use of force and sexual battery by restraint." Additionally,  prosecutors have set his bail to $5 million USD and if convicted, Weinstein will be facing up to 28 years in prison.
Twenty-five of Weinstein's accusers attended the New York trial including actresses Rose McGowan and Rosanna Arquette, who called the latest developments "a clear indication that the risks we took and the consequences we subsequently faced were not in vain." "Today represents a new day for our society," they added. "Now is the time to see Harvey Weinstein, and abusers like him, finally be brought to justice."
Weinstein's indictment is expected to be set at a later date, so stay tuned while we wait for more details to surface.