Fashion
Here Are the Top 8 Shows From Paris Fashion Week FW20
Featuring Louis Vuitton, Balenciaga, Maison Margiela and more.
Here Are the Top 8 Shows From Paris Fashion Week FW20
Featuring Louis Vuitton, Balenciaga, Maison Margiela and more.
Paris Fashion Week has finally come to an end, wrapping up the month-long schedule of fashion shows, events and more, celebrating the industry's Fall/Winter 2020 collections. This season weren't like previous years, as the ongoing Coronavirus outbreak forced brands to cancel shows, and cast a shadow on both Milan and Paris Fashion Week. Despite the uncertainty, the fashion crowd watched shows from all the biggest brands, and watched the collections parade down the runway in full glory.
With eight days worth of shows, Paris brought some of the best street style and beauty looks, as well as captivating shows from labels like Dior, Louis Vuitton, Saint Laurent and more. To celebrate the end of the week, we've put together the top eight shows from Paris Fashion Week, capturing some of the most talked about collections and shows. Keep reading to see our top picks, and let us know yours in the comments below.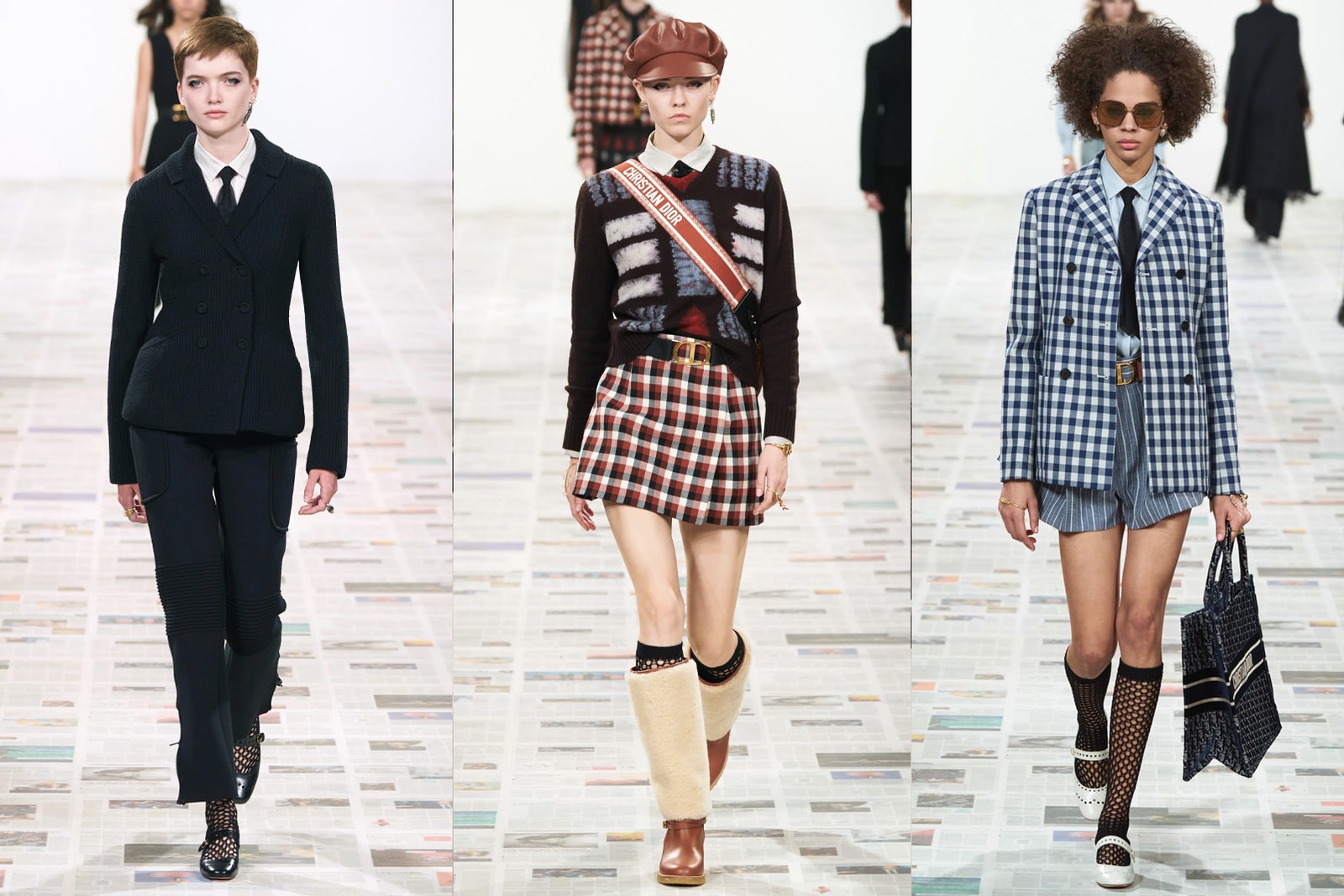 Dior kicked off the Paris Fashion Week schedule centered around feminist art and literature, with work from Claire Fontaine in neon reading "When Women Strike The World Stops," "Consent," and other powerful words. The collection opened with a black power suit, and transitioned into a 70s-inspired range that boasted layers of checkered prints, fringe and crochet-like materials. Inspired by her own 1970s youth in Rome, Maria Grazia Chiuri pulled from her own experiences and explained that she herself rioted with clothes during her childhood, and that the collection is her own visual diary. Of course, Dior's signature graphic tee also saw a new iteration, this time reading "I Say I" – a message from Italian critic and activist Carla Lonzi. We also saw signature prints like the Oblique Monogram, arriving in the form of new iterations of the book tote, bandanas and more.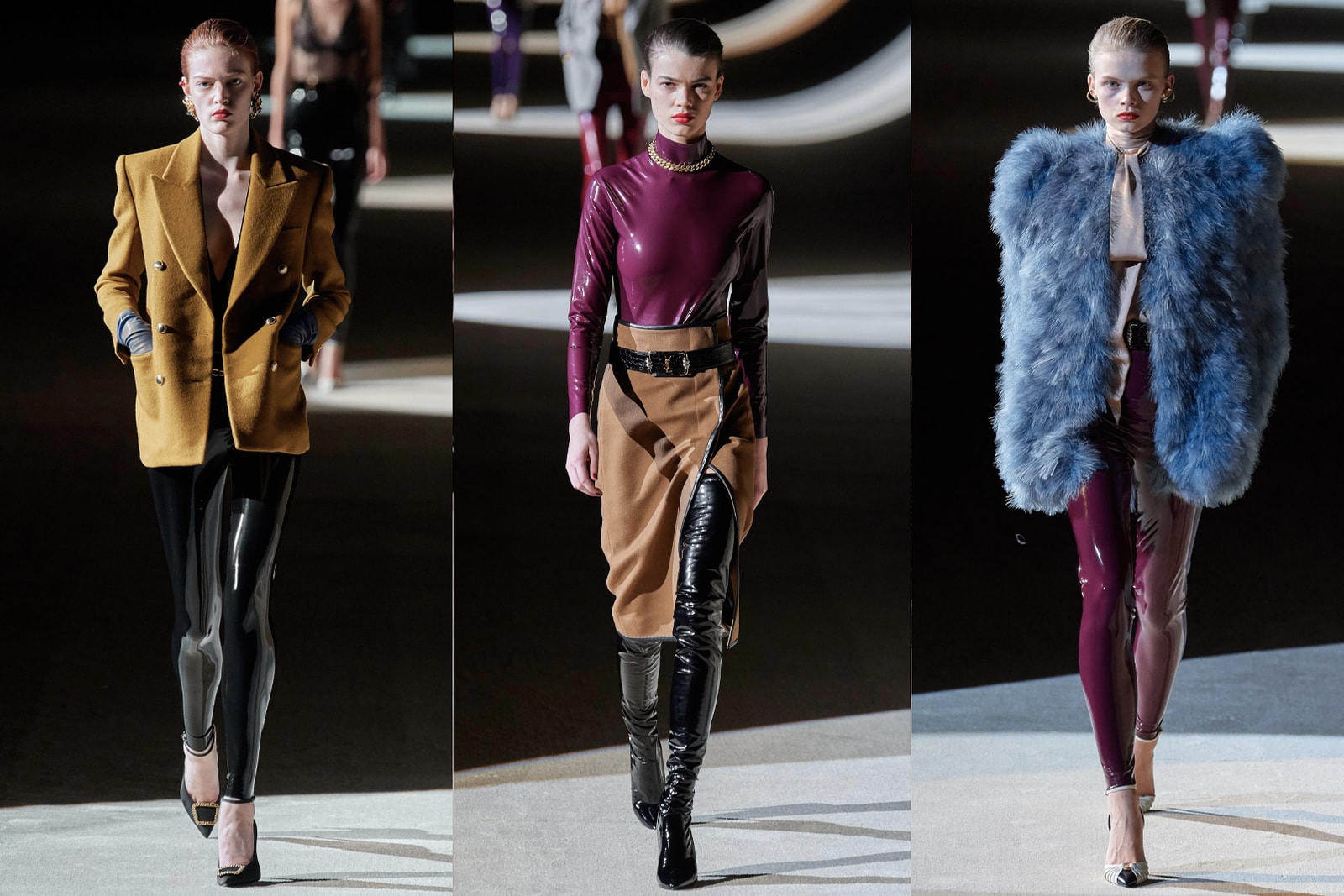 Anthony Vaccarello debuted a collection filled with latex, set against a dramatic spotlighted catwalk right in front of the Eiffel Tower. According to the designer, the aim behind the FW20 collection was to channel Saint Laurent '90s-inspired nightlife look, which he described as "well-behaved and overly bourgeois elegance." Sexy, thigh-high boots and bralettes paired with structured blazers and bold jackets reigned supreme, and was one of the strongest collections seen throughout the week.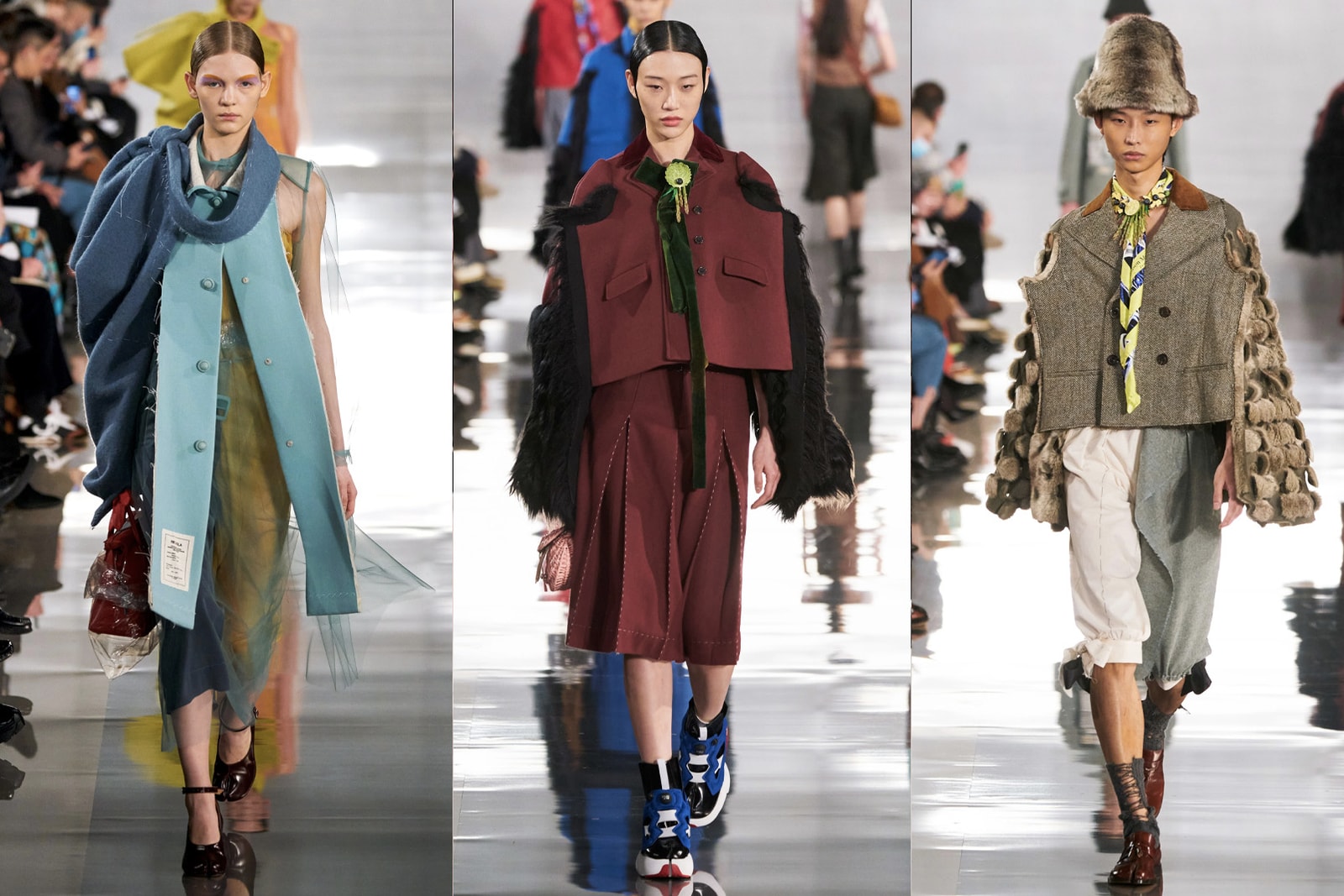 In a time where the environmental crisis is a topic we're all constantly focusing on, John Galliano took it to heart in his FW20 collection for Maison Margiela, and upcycled old pieces from the house to create the new collection. Deconstructed coats, extreme silhouettes and a mixture of colors were seen throughout the range, which as always is unisex, and also featured a new Tabi take on Reebok's Instapump Fury sneaker. "The idea is that this voyage of discovery supports this feeling of being inventive with a conscience," said the designer about his collection.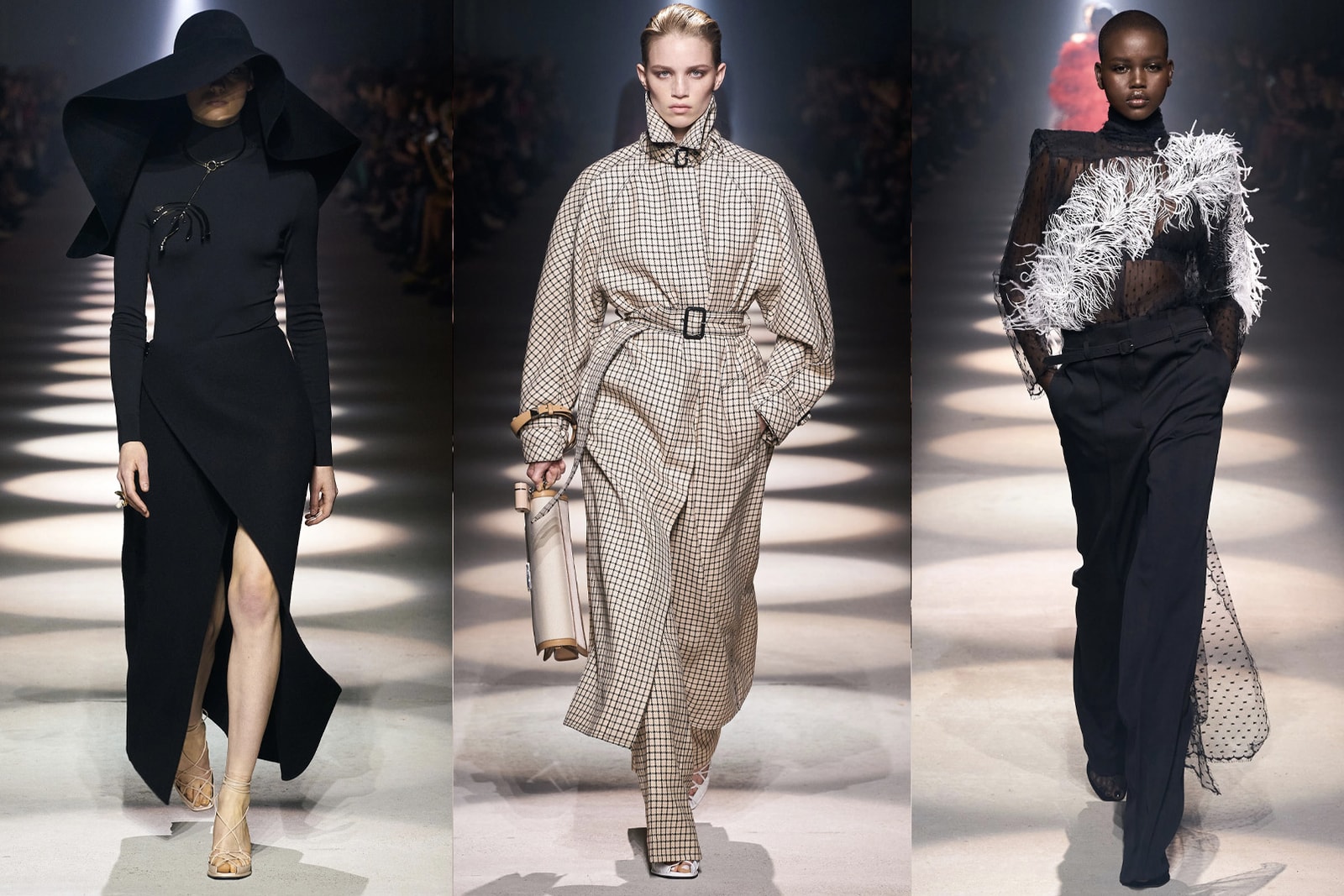 Claire Waight Keller gave drama, with black, red and white being the key colors seen throughout the Fall/Winter 2020 collection. Feminine and formal, the range featured everything from gowns and dresses, to structured power suits with a fitted silhouette, as well as bold fringe, feathers and sequins. The show was an ode to women and how women are dressing during this day and age, being bold and standing out. We also saw dramatic and over-sized hats, new bag silhouettes and strappy sandals on the accessories side, capturing Waight Keller's vision of the collection.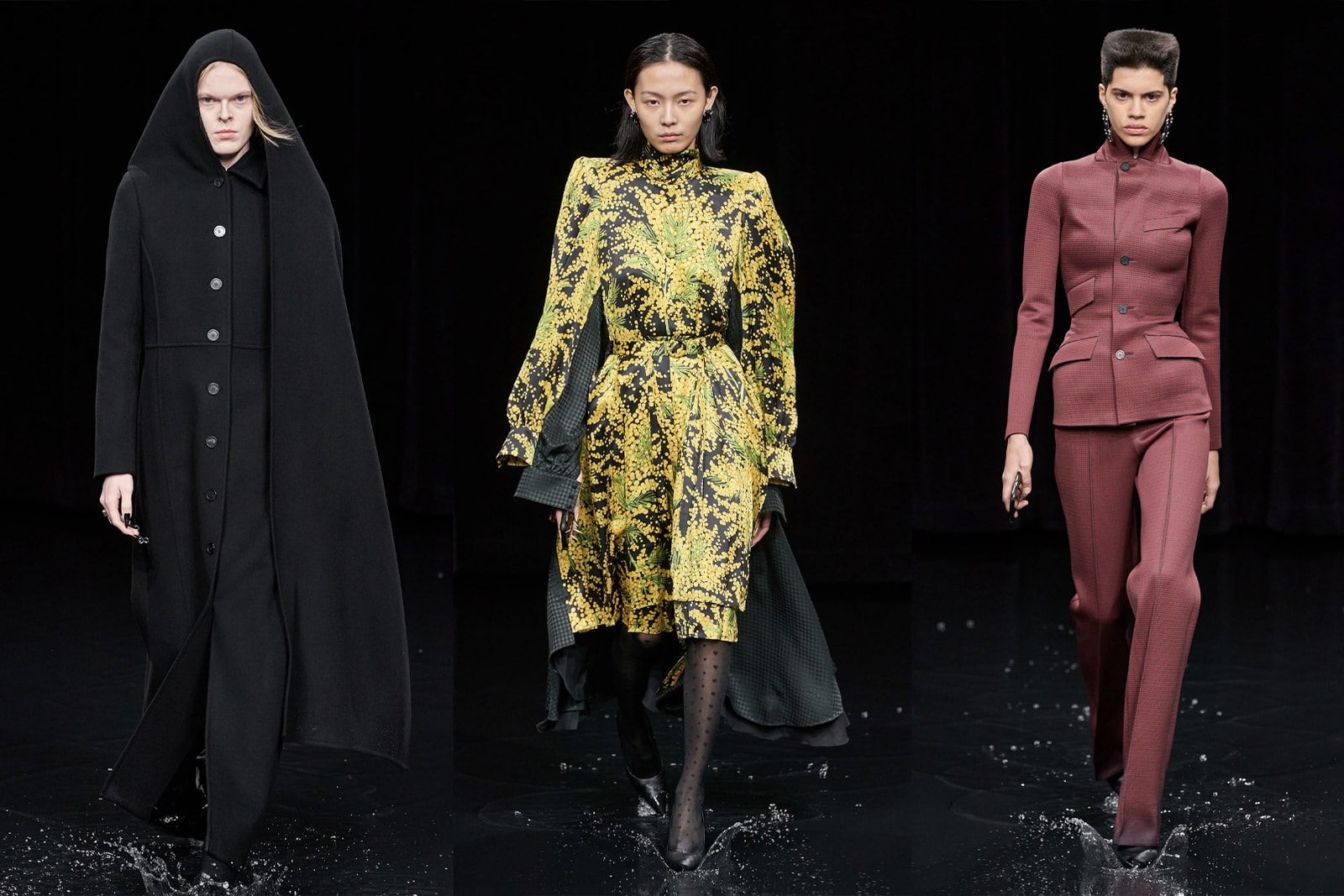 Balenciaga's Fall/Winter 2020 show was Demna Gvasalia's vision of the apocalypse. The incredible show space took the audience from an all black setting as well as all black clothes, into a visual display of red, blue and purple hues, symbolizing our current environment and putting emphasis on the destruction we are currently bringing to the planet. As for the collection, we saw classic Balenciaga silhouettes such as broad shoulder coats and suits, as well as unconventional coats, bold graphic dresses as well as motocross-inspired leather get-ups, tightly fitted suits and more. The collection wowed the fashion crowd, and proves that Demna Gvasalia's unique vision never fails to impress.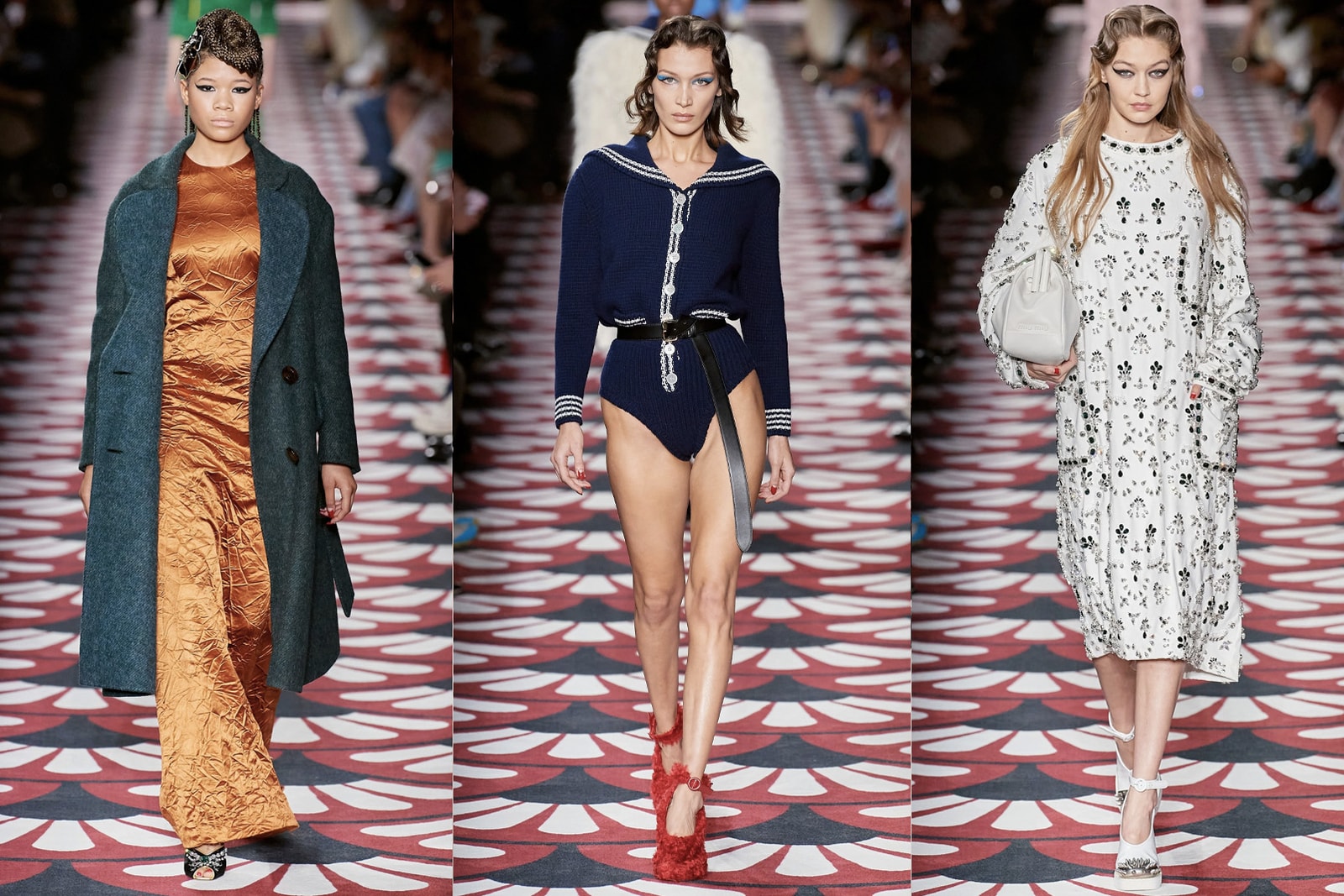 Miu Miu showcased a collection that married luxury with casual with a feminine twist. The materials were crushed silk, sequins, knits and everything in-between, and we saw chunky boots, exaggerated heels and more take the runway. The range was all about color, and gave us a broad palette that ranged from playful pastels to dramatic black-and-white designs, and of course, we also saw bags, belts and statement sunglasses on the accessories side.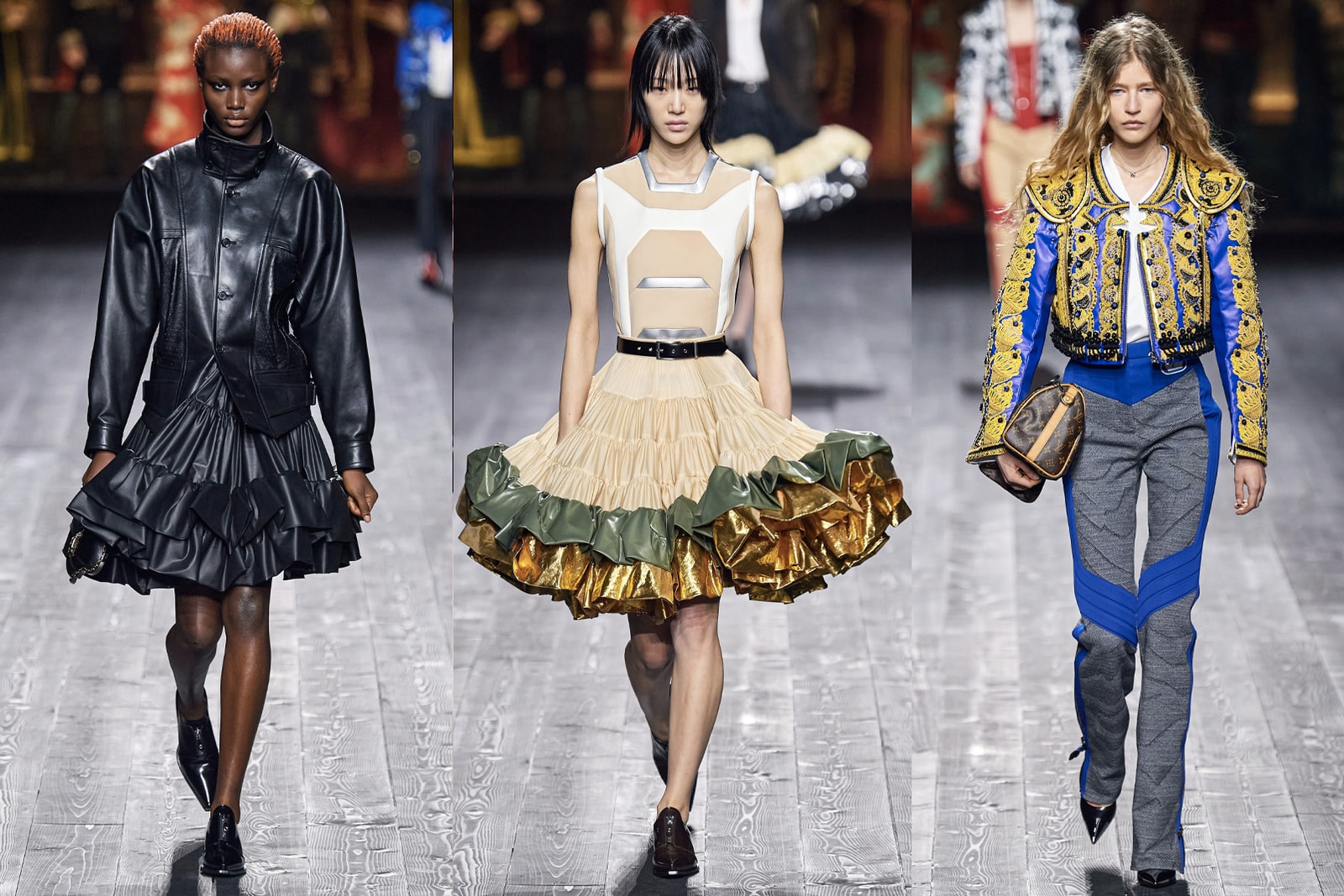 Wrapping up the eight-day long Paris Fashion Week schedule, Nicolas Ghesquière took the audience to Paris' iconic Louvre museum, where he staged his show for Louis Vuitton. The show opened with a massive choir, all dressed as a renaissance-inspired court, and as they sang the models paraded down the runway. Combining his own futuristic vision with traditional silhouettes, the designer created a collection that was eclectic and exciting to watch, showcasing big skirts paired with leather jackets, tracksuit-inspired designs as well as opulent retro looks. Focusing on shoes, we saw new iterations of the popular LV Archlight silhouette, as well as an abundance of cowboy boots.
---
Share this article