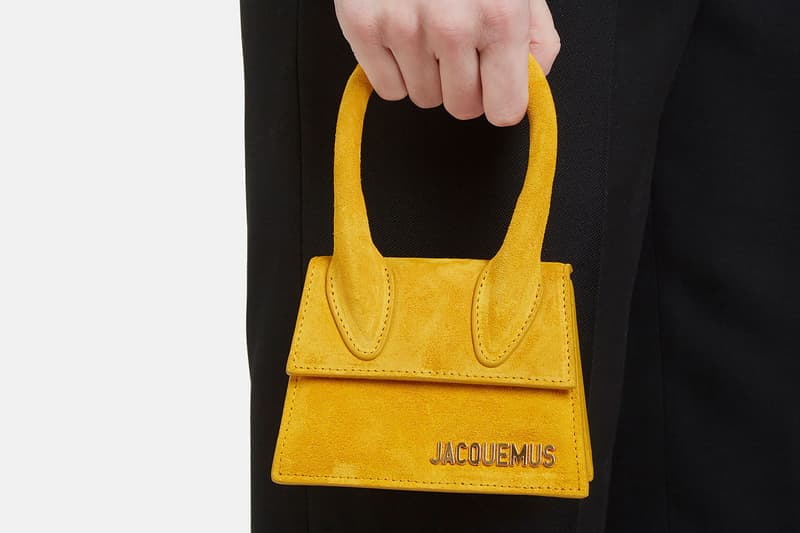 Fashion
The "Which Jacquemus Bag Am I?" Instagram Filter Is Our New Selfie Go-To
Are you Le Riviera or Le Chiquito?
The "Which Jacquemus Bag Am I?" Instagram Filter Is Our New Selfie Go-To
Are you Le Riviera or Le Chiquito?
The Jacquemus brand has officially become part of the "Which _ Are You" Instagram filter selection after Yoann and Marco, Jacquemus' digital development partner, released a Jacquemus-bag-specific quiz for IG users to try out. You probably know your Pixar, Disney and Pokemon characters by now but are you ready to come face-to-face with the Jacquemus bag that represents the real you?
Simon Porte Jacquemus, the brand's founder, took to Instagram yesterday to promote the new filter created by @yoannetmarco that places a random Jacquemus bag over your selfie face when snapping on Instagram Stories. The variety is rich as well as colorful. The filter jumps from iconic bag to iconic bag – Le Chiquito to Le Panier to Le Riviera – to then conclusively halt at the ultimate 'you' bag.
If you're not happy with having been recently labeled as Captain Hook or Shrek, have another go at fulfilling your dream destiny with a Jacquemus bag via IG now. Let us know in the comments what bag you got!