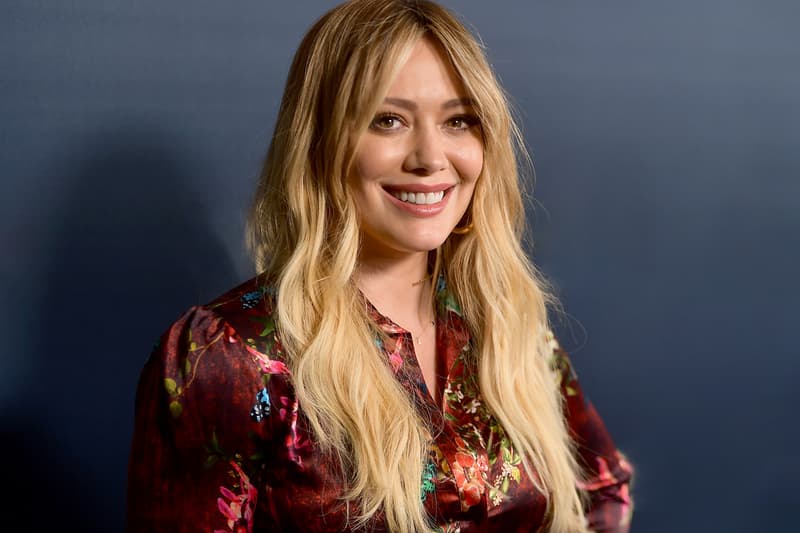 Disney+ Will No Longer Move Forward With the 'Lizzie McGuire' Reboot
Brb, crying.
UPDATE (December 17, 2020): After being put on hold at the beginning of this year, Disney+ has announced that the Lizzie McGuire reboot is no longer happening. Hilary Duff took to Instagram to share the news with her fans saying:
"I've been so honored to have the character of Lizzie in my life. She has made such a lasting impact on many, including myself. To see the fans' loyalty and love for her, to this day, means so much to me. I know the efforts and conversations have been everywhere trying to make a reboot work but, sadly and despite everyone's best efforts, it isn't going to happen.

I want any reboot of Lizzie to be honest and authentic to who Lizzie would be today. It's what the character deserves. We can all take a moment to mourn the amazing woman she would have been and the adventures we would have taken with with her. I'm very sad, but I promise everyone tried their best and the stars just didn't align. Hey now, this is what 2020's made of."
"Lizzie McGuire fans have high expectations for any new stories," a Disney spokesperson said in a statement acquired by Variety. "Unless and until we are confident we can meet those expectations, we've decided to hold off and today, we informed the cast's representatives that we are not moving forward with the planned series."
Unfortunately, there were behind-the-scenes issues going on such as Duff and former showrunner Terri Minsky wanting to make a more adult version of the series. Duff publicly requested Disney to move the reboot to Hulu instead for them to move forward with their adult-friendly concept, but her request was denied.
The revival of the iconic '00s TV show had been in the works since 2019. Disney planned on bringing back the original cast, including Hallie Todd, Robert Carradine, Jake Thomas and Adam Lamberg.
We'll be sure to keep you posted once Disney shares any further updates on the reboot.
---
ORIGINAL STORY (January 10, 2020): After receiving a first look at the upcoming Lizzie McGuire Disney+ reboot, Variety has reported that the TV show's creator Terri Minsky is stepping away from her role as showrunner, causing an indefinite delay to the series. A Disney representative said:
"Fans have a sentimental attachment to Lizzie McGuire and high expectations for a new series. After filming two episodes, we concluded that we need to move in a different creative direction and are putting a new lens on the show."
Production started last November 2019 and revealed that Hilary Duff, Hallie Todd, Robert Carradine, Jake Thomas and Adam Lamberg will reprise their original roles in the series. However, due to Minsky's midway departure, the revival has currently been placed on hiatus and a replacement showrunner has not yet been named.
Stay tuned while we wait for more information to emerge. For more entertainment-related news, here's a list of all the CW shows that have been renewed.
Share this article