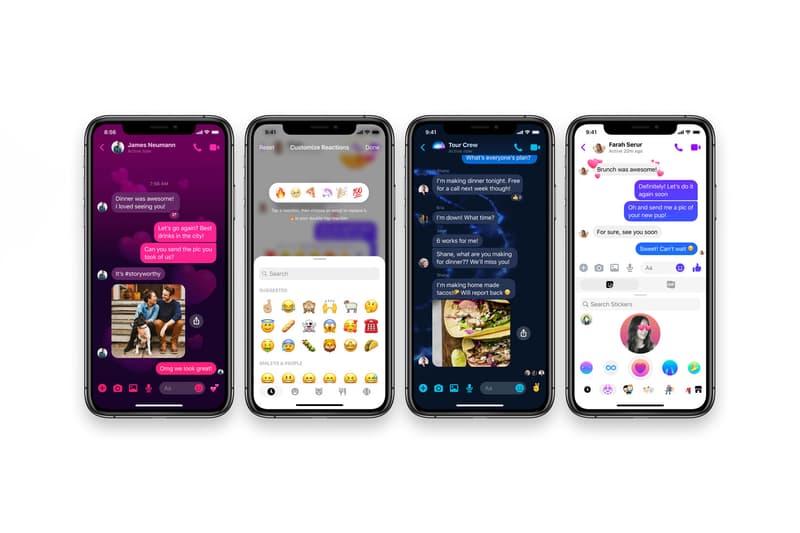 Facebook Messenger Has a Whole New Look
Building on recent updates to Instagram DMs.
Piggybacking off Facebook's recent update to Instagram DMs, the social media platform has introduced a new look for its native messaging app, Messenger.
Messenger, which recently introduced cross-app communication with Instagram, is rolling out a new purple-pink logo as well as chat themes, which fill the background of a conversation with graphics such as hearts or tie-dye. Selfie Stickers, also available on Instagram, allow users to turn their face into custom icons while Vanish Mode makes messages disappear after they've been viewed. Lastly, custom reactions can apply any emoji to a message.
Head to the Facebook blog to read more about its new Messenger features.
In related news, check out Facebook's virtual reality workspace, Infinite Office.
Share this article