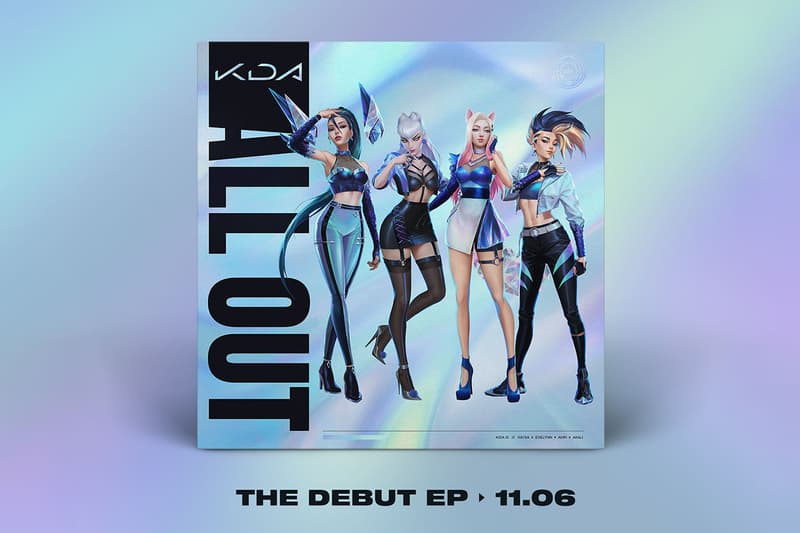 1 of 2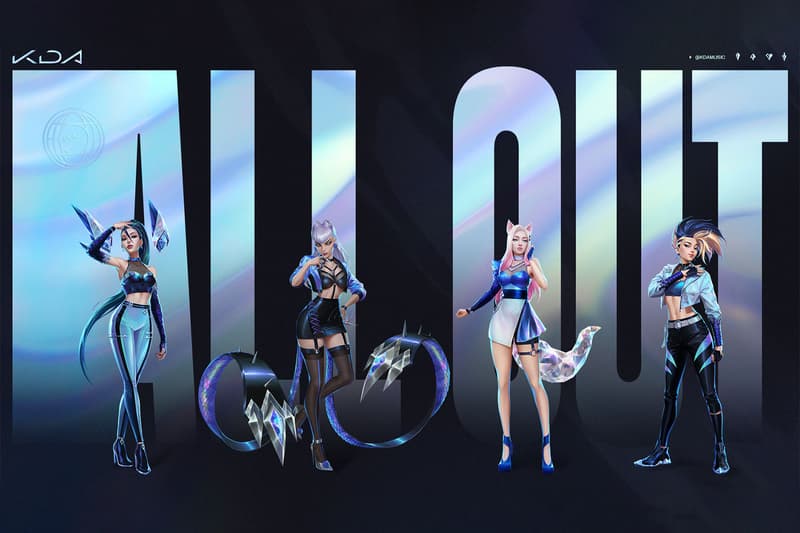 2 of 2
Music
Madison Beer, TWICE, (G)I-DLE and More Collaborate on K/DA's Debut EP 'ALL OUT'
See the full roster here ahead of the anticipated release.
Madison Beer, TWICE, (G)I-DLE and More Collaborate on K/DA's Debut EP 'ALL OUT'
See the full roster here ahead of the anticipated release.
Since releasing their sophomore single "THE BADDEST" and announcing their debut EP titled ALL OUT, Riot Games' virtual pop group K/DA has been receiving much attention this year. Now, the gaming company is introducing the full list of collaborators taking part in the forthcoming record, including the likes of Madison Beer, TWICE, (G)I-DLE, Wolftyla and more.
For those unaware, K/DA made their debut back in 2018 with the track "POP/STARS" featuring Madison Beer, SOYEON and MIYEON of (G)I-DLE and Jaira Burns. A K-pop-inspired group highlighting its collaborative nature, the music act followed up earlier this year with an additional partnership with Wolftyla and Bea Miller. Last month, a new virtual influencer, who goes by the name of Seraphine, was confirmed to participate in K/DA's upcoming project.
The group's debut EP boasts an even larger roster featuring influential names in the music industry. Kicking off with "THE BADDEST," the tracklist continues with "MORE" by Beer, (G)I-DLE, Lexie Liu, Jaira Burns and Seraphine, followed by "VILLAIN" featuring Beer and Kim Petras. "I'LL SHOW YOU" introduces TWICE's first-ever team-up with Riot alongside Bekuh BOOM and Annika Wells, and the record is rounded off with "DRUM GO DRUM" by Aluna, Wolftyla and Bekuh BOOM.
Ahead of the release, we briefly caught up with Madison Beer, Kim Petras, SOYEON, MIYEON and Wolftyla on the anticipated EP. Check out their thoughts on ALL OUT below, and mark your calendar for the official drop slated for November 6.
In case you missed it, read our latest BAEwatch interview with Wolftyla on the collaboration.
View this post on Instagram
Madison Beer: "Working with K/DA on "POP/STARS" and performing at the League of Legends Worlds Finals Opening Ceremony [in 2018] was a totally unique experience. I immediately said yes to the opportunity to work with them again on "MORE." We've made something really special and I'm super hyped for the world to finally hear it."
Kim Petras: "I had so much fun singing on the new K/DA song and working on it with them. Full girl power combined with spooky villain vibes is my favorite thing. I was so excited to be asked to the party."
SOYEON of (G)I-DLE: "It's a great honor to be working with K/DA again for the second time [and with Riot Games for the third time]. This time too, I worked hard to show my best self. The music this year is also great, so please give it lots and lots of love."
MIYEON of (G)I-DLE: "I'm so happy to be participating in such a big and cool project again. We all worked very hard to prepare this EP with wonderful music and are happy that those who have been looking forward to it will be able to enjoy it soon."
Wolftyla: "Working with K/DA was such a fun experience. I look forward to working with them in the near future and excited to see what they have in store as a group."
---
Share this article