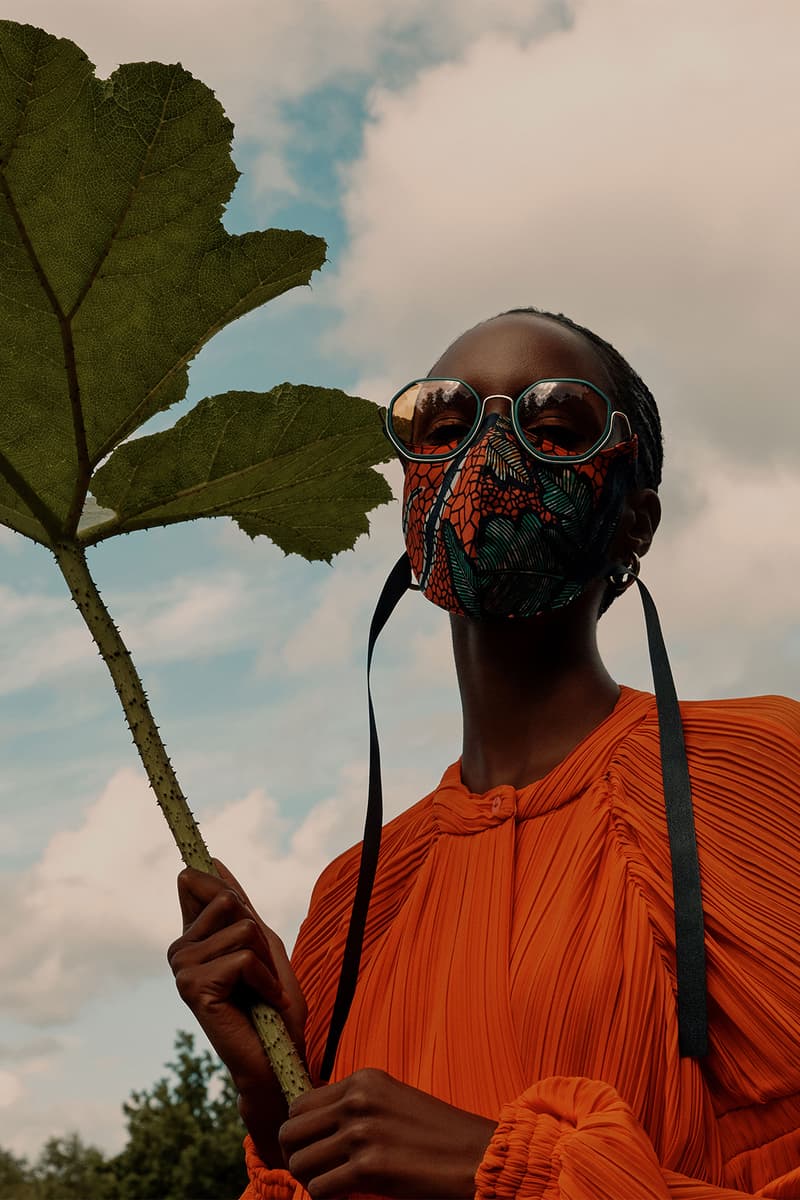 15 Reusable Face Masks You Can Shop Online Now
To help prevent the spread of COVID-19.
With numerous countries around the world still reporting new COVID-19 cases nearly every day, it is important that we remain vigilant. Preventing the spread of the coronavirus is a team effort and we should all do our part in helping each other out, no matter how big or small our contribution may be. For starters, you can invest in a quality reusable face mask that will not only help protect you and others from bacteria, but that will also help reduce waste and save the planet.
If you're not sure about what type of face cover to purchase, we've done the research for you. Below, we're highlighting 14 face masks crafted with durable, breathable fabrics, including options that come with filters. From UNIQLO's AIRism Face Mask to Vivienne Westwood x Wires' glasses-friendly design, scroll down to learn more.
A collaboration with Swiss label On Running, atmos' washable and reusable mask arrives with an internal lining to prevent the spread of air particles. Available in a sleek black colorway, the piece is crafted from lightweight polyester mesh material, allowing you to breathe with ease.
Arriving in a package of two, MUJI's three-layer mask is made for daily wear and is not a substitute for medical or surgical masks. Constructed of lightweight cotton for added protection and comfort, the face cover is reusable and can be washed with MUJI's gentle cleaners or a neutral detergent.
Featuring the Japanese company's signature AIRism fabric, UNIQLO's face mask allows its wearer to breathe easily. The mask is designed with a three-tier structure. The first layer sports the brand's AIRism material that prevents moisture. The second layer comes with a washable, built-in filter, while the third uses AIRism mesh to help block UV rays.
Herschel's Classic Fitted Face Mask is a non-medical, reusable face cover that features three breathable layers. Designed to perfectly fit the structure of your face, the product arrives with an adjustable lightweight nose bridge and side adjustment tabs.
Back in October, Dutch e-commerce company Vistaprint tapped a number of creatives to design their own face masks for Drop 2 of its "Artist" collection. One of the standout pieces is Awake NY's Logo Repeat mask in "Black," which boasts the label's signature logo throughout. Additionally, the mask is washable and comes with adjustable ear straps, as well as a pouch for a replaceable filter.
To help prevent the spread of viruses and germs, adidas Originals has released its own face cover in "Black" and "Blue Bird." The item sports soft, breathable fabric and can be reused after washing.
Available in a crisp white colorway, Tia Adeola's CE Certified Ruffle Mask features elastic ear loops. The front is stamped with a silver CE mark, which indicates that the mask has been "approved for safety, health and environmental protection standards."
Designed for athletes, Under Armour's Sportsmask is constructed of high-performance UA materials. The first layer of the mask boasts a water-resistant fabric, while the inside section comes with anti-microbial treatment to help keep the piece fresh while you exercise. The face cover is also designed with UPF 50+ sun protection, as well as UA Iso-Chill fabric on the interior lining.
Sustainable glasses brand Wires has teamed up with Vivienne Westwood on a collection of masks that you can hang from your glasses, rather than your ears (say goodbye to the dreaded fog). The piece is compatible with eyewear made by Wires or other brands, as long as the glasses' arms measure up to 1.5cm wide. Proceeds from the sale will be allocated to a charity called Cool Earth, a non-profit organization dedicated to supporting rainforest communities.
New York-based artist Jenny Holzer has produced a special ivory-toned mask in partnership with Wedel Art Collective. Printed with a black cursive text that reads "You & Me," the product is reusable and machine washable. Rounding out the design is the triple-layered cotton base supported with elasticated ear loops. To further aid those in need amid the pandemic, Holzer and the art company will donate proceeds from the sale to the COVID-19 Solidarity Response Fund for the World Health Organization, the Artist Relief coalition and emerging artist advocate group Common Practice.
Crafted from upcycled bandanas, RE/DONE's face coverings are not for medical use and have not been proven to reduce the transmission of bacteria, so be sure to place an extra filter underneath before you head out. Colorways are selected at random as each design is one-off and unique.
Featuring her signature crescent moon print, Marine Serre's reusable cotton mask arrives in a minimal "Nude/Black" colorway embroidered with "MARINE SERRE" on the front. For a customizable fit, the piece sports a nose wire and adjustable ear straps.
Specially handmade at the brand's Bologna atelier, La Perla's face covering is crafted from silk georgette, and comes with a cotton lining and hand-embroidered details throughout. According to the label, the product is not intended to be used as a Personal Protective Equipment (PPE) and is not a "replacement for recommended measures to stop the spread of viruses."
If you're feeling a little extra, Louis Vuitton's mask cover comes with a matching bandana, with both pieces packaged in a luxurious navy blue drawstring pouch. Made of pure cotton, both items boast the house's Monogram Tapestry print. Designed to be worn over a certified face covering, the mask features elastic ear loops and long straps that provide a comfortable fit.
---
Share this article