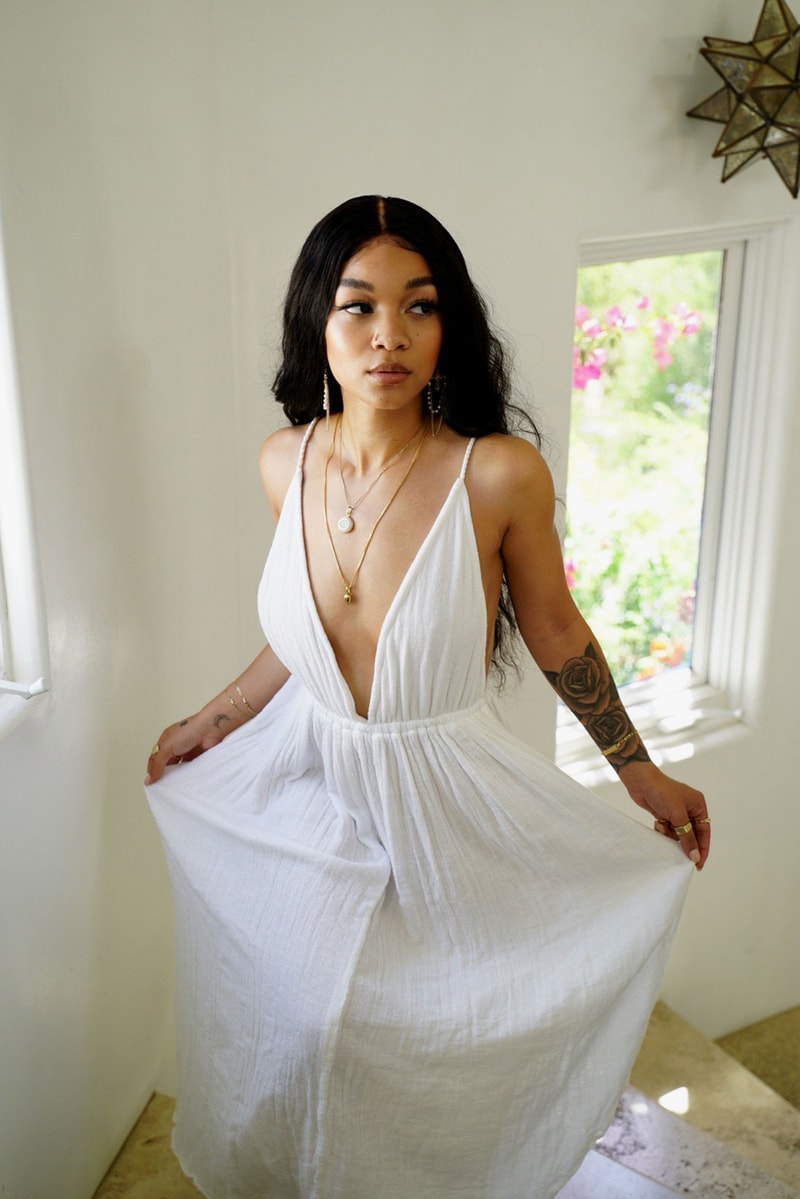 Where to Buy Repurposed Vintage Designer Jewelry
From statement gold chains, to dainty logo necklaces.
Fashion
Where to Buy Repurposed Vintage Designer Jewelry
From statement gold chains, to dainty logo necklaces.
Jewelry has the special ability to bring a look together by adding to it a touch of sophistication. Even better, pieces that are repurposed from vintage designer bijoux are one of a kind. Upcycling old logo buttons, lock pendants and zipper clips of luxury fashion houses, a number of indie brands are giving these ornaments a second life, turning them into necklaces, bracelets, earrings, rings and more.
Whether you're on the hunt for a reworked Chanel double C logo necklace, or a charm bracelet that features a vintage Louis Vuitton motif, our list below has got your shopping needs covered. From the celebrity-favorite, ethically conscious brand sororité., to the Los Angeles-based The Lux Looks, read on for some of our favorite repurposed designer jewelry labels.
For more accessories, check out our roundup of the best minimalist jewelry brands.
View this post on Instagram
Founded by Rochelle Roman in 2015, Ethereal Jewelry started out as a passion project of Roman, who has a love for styling and fashion. After a short hiatus, the designer decided to turn her label into a full-time job and rebranded her business in 2017. Find dainty chains adorned with heart-shaped Chanel logo pendants, Louis Vuitton monogram designs and more on the brand's web store.
Jodi Bromley's Harper j. Vintage Design offers a selection of repurposed accessories including necklaces, earrings, bracelets and brooches. Inspired by her love for fashion, Bromley's offerings arrive in classic and timeless designs, including vintage pieces sourced from Dior, Gucci, YSL and more.
View this post on Instagram
Founder Ashley Lyons has always been intrigued by old items that tell a story. This interest led her to purchase a tin of vintage buttons at a yard sale, which previously belonged to a woman who was a buyer for Saks Fifth Avenue. After experimenting with repurposing those buttons, Lyons decided to establish her brand, Old Soul Vintage Jewelry. The label currently offers a range of reimagined bracelets, earrings, gift boxes, hairpins, necklaces and rings, featuring motifs of Louis Vuitton, Gucci, Dior and more.
Designed and made in Los Angeles, The Lux Looks sells a variety of gold plated jewelry. Standout designs include the Noir Necklace that boasts a repurposed Chanel piece and a durable, 18k gold electroplated chain. Another of our favorite items, the Ritz Necklace, features a Dior charm repurposed as a pendant on a 16-inch steel-plated choker.
View this post on Instagram
sororité (French for "sisterhood") specializes in reworked clothing and rare vintage finds. As part of its sustainability efforts, the brand ships all of its orders with eco-friendly packaging made from recyclable or biodegradable materials. Its reworked jewelry selection consists of necklaces, bracelets, rings and earrings constructed out of vintage and unused, authentic designer garments and accessories.
---
Share this article