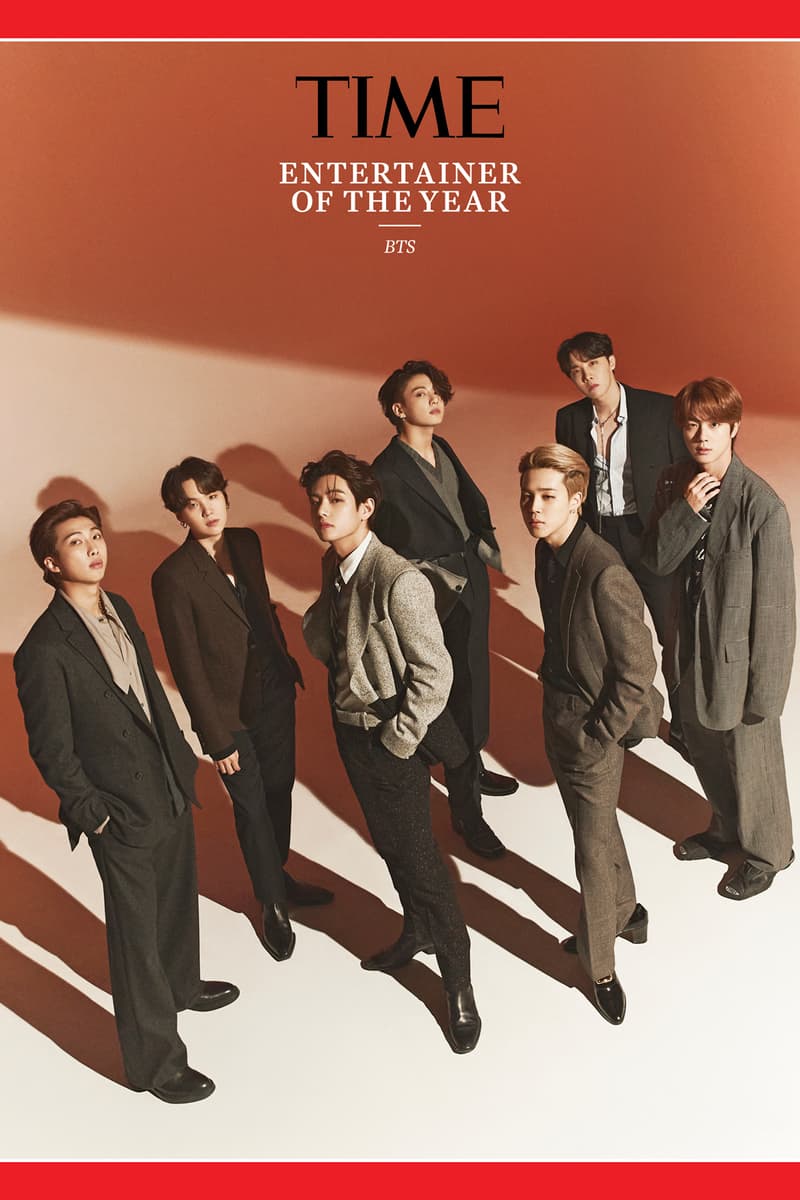 'TIME' Names BTS 2020 Entertainer of the Year
Take a look at the K-pop group's special cover.
TIME has awarded its prestigious Entertainer of the Year title to BTS, the K-pop group that helped spur a global craze for the musical genre. The announcement comes just hours before TIME reveals its Person of the Year.
The publication also launched a special feature on the seven-member group. "BTS isn't just the biggest K-pop act on the charts. They've become the biggest band in the world — full stop," journalist Raisa Bruner writes. "Between releasing multiple albums, breaking every type of record and appearing in these extemporaneous livestreams in 2020, BTS ascended to the zenith of pop stardom."
The feature is accompanied by a video interview with the stars, in which the boys give a brief year in review. "2020 was quite a bit more special for us, because we had the best news and the worst news. The worst news, of course, is the pandemic and the tour cancelation. The best news was, of course, we had the number one [hit] on Billboard," said RM, referring to BTS' first all-English song "Dynamite."
Take a look at BTS' TIME cover above and below, and head to the TIME website to read Bruner's profile on the K-pop sensation. The group will perform "Dynamite" during an announcement of TIME's Person of the Year at 10 p.m. EST on NBC.
Share this article