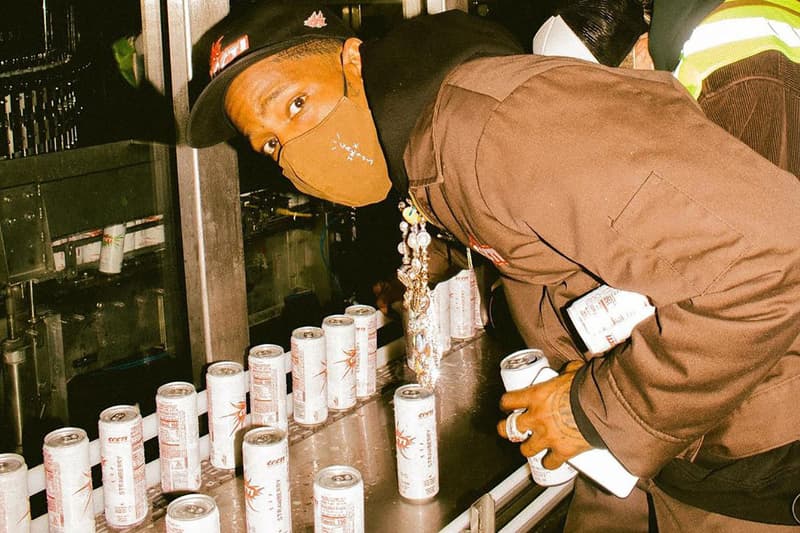 1 of 2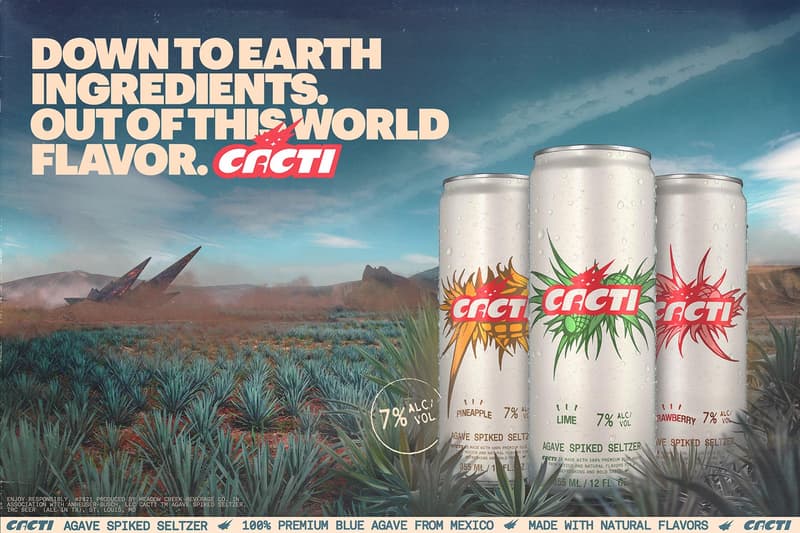 2 of 2
Food
Travis Scott Announces Launch Date of Spiked Seltzer Brand CACTI
The rapper takes on White Claw with his latest venture.
Travis Scott Announces Launch Date of Spiked Seltzer Brand CACTI
The rapper takes on White Claw with his latest venture.
UPDATE (February 23, 2020): Travis Scott's latest business venture, a spiked seltzer brand called CACTI, is launching next month. The rapper took to Instagram with a video of himself touring the CACTI factory in Los Angeles captioned with the official release date: "LANDING 3.15." The alcoholic drink, made in collaboration with Anheuser-Busch, is sweetened with agave, the key ingredient in tequila. The bubbly beverage arrives in three flavors, lime, strawberry and pineapple, in cans ranging in size from 12 to 25 ounces.
Travis Scott's CACTI Agave Spiked Seltzer hits stores on March 15.
---
ORIGINAL STORY (December 18, 2020): Topping off a project-filled year, Travis Scott has announced his last venture of 2020, CACTI Agave Spiked Seltzer. Following collaborations with giants including McDonalds, Fortnite and Byredo, the rapper teamed up with Anheuser-Busch on the drink, which boasts 7 percent ABV and will launch with three flavors: lime, pineapple and strawberry.
"CACTI is something I'm really proud of and have put a ton of work into," Scott said in a press release. "Me and the team really went in, not only on getting the flavor right, but [also] on thousands of creative photos on everything from the actual beverage to the can concept to the packaging…We always try to convey a feeling in our products." Brewed in Los Angeles with pure agave from Mexico — an ingredient in tequila — Scott, a fan of the liquor, aimed to bring its flavors to his new drink.
Travis Scott's CACTI Agave Spiked Seltzer launches in spring 2021.
DISCLAIMER: We discourage irresponsible and/or underage drinking. Drink responsibly and legally.
Share this article