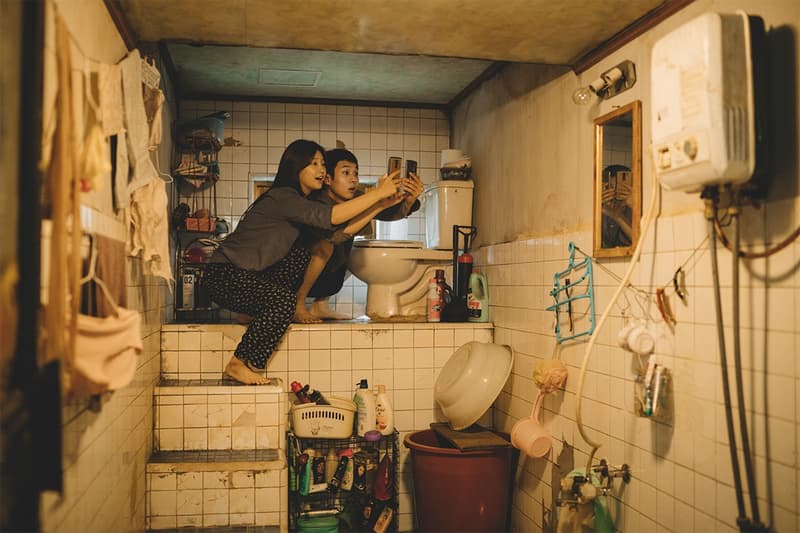 Film & TV
Here Are the Movies You Need to Watch Before the 2020 Oscars
The buzziest films of the year.
Here Are the Movies You Need to Watch Before the 2020 Oscars
The buzziest films of the year.
From the release of controversial origin story Joker to Bong Joon Ho's genre-defying Parasite, 2020 was quite the year for film. In the lead-up to the 92nd Academy Awards, speculation surrounding this year's Best Picture, Lead Actor and Lead Actress swirl — will it be Greta Gerwig's Little Women remake or satire Jojo Rabbit; Scarlett Johansson for Marriage Story or Cynthia Erivo for Harriet?
As leading 2020 Oscars nominees including Joaquin Phoenix, Quentin Tarantino and Laura Dern prepare to go head-to-head on Hollywood's biggest night of the year, we've rounded up all the movies — including features, documentaries and animated movies — you need to watch in preparation for the award ceremony.
Feature
Avengers: Endgame
Nominations: Visual Effects
The highest-grossing film of all time, Avengers: Endgame sees the return of Tony Stark (Robert Downey Jr.) to Earth, where he reunites with fellow Avengers including Thor (Chris Hemsworth), Bruce Banner (Mark Ruffalo) and Natasha Romanoff (Scarlett Johansson). Approximately 2,900 of the movie's 3,000 shots contain elaborate visual effects, an impressive feat that spurred its nomination.
Nominations: Lead Actress, Supporting Actress, Makeup and Hair
Based on the sexual misconduct case of former Fox News CEO Roger Ailes, Bombshell follows the story of real-life Fox anchors, Megyn Kelly (Charlize Theron) and Gretchen Carlson (Nicole Kidman), who came forward about Ailes' predatory behavior. Supporting Actress nominee Margot Robbie plays fictional Fox staffer Kayla Pospisil, a character based on interviews that director Jay Roach conducted with former employees of the network.
Nominations: Lead Actress, Original Song
Biopic Harriet chronicles the life and fearless achievements of escaped slave and abolitionist Harriet Tubman, famously known for creating the Underground Railroad. Cynthia Erivo, whose portrayal of Tubman garnered her a nomination for Lead Actress, stars alongside Leslie Odom Jr. as real-life abolitionist William Still and Janelle Monàe as Marie Buchanon, Tubman's fictional friend.
Jojo Rabbit
Nominations: Best Picture, Supporting Actress, Adapted Screenplay, Film Editing, Production Design, Costume Design
Satirical comedy-drama Jojo Rabbit has drawn both praise and criticism for its unconventional depiction of Nazi Germany — some critics deemed it inappropriately comedic for such a somber topic, while others praised its fearless humor. Nevertheless, the Taika Waititi-directed feature boasts six nominations across categories ranging from Supporting Actress (Scarlett Johansson) to Costume Design (Mayes C. Rubeo).
Joker
Nominations: Best Picture, Lead Actor, Director, Adapted Screenplay, Cinematography, Film Editing, Sound Editing, Sound Mixing, Original Score, Makeup and Hair, Costume and Hair
Joaquin Phoenix's performance as the legendary DC Comics antihero has been hotly debated, dividing fans of Heath Leger's Oscar-winning performance in The Dark Knight. Though Phoenix won the Golden Globe for Best Actor in a Motion Picture (Drama), fellow category nominees Adam Driver and Leonardo DiCaprio stand as fierce competition for the Lead Actor Oscar.
Nominations: Best Picture, Lead Actress, Supporting Actress, Adapted Screenplay, Original Score, Costume Design
Greta Gerwig's addition to a long line of Little Women film adaptations replaces 1994 cast members Winona Ryder, Claire Danes and Christian Bale — some of film's biggest stars at the time — with contemporary alternatives Emma Watson, Saoirse Ronan and Timothée Chalamet. Time and time again, the coming-of-age tale proves that Alcott's 1868 novel continues to resonate with audiences.
Marriage Story
Nominations: Best Picture, Lead Actor, Lead Actress, Supporting Actress, Original Screenplay, Original Score
Netflix original Marriage Story sees Adam Driver and Scarlett Johansson butt heads as struggling couple Charlie and Nicole Barber. Supporting Actress nominee Laura Dern plays Nora, Nicole's powerful lawyer, a secondary role that transforms into a starring one as Dern take center stage with a biting monologue on the double standards facing mothers.
Nominations: Best Picture, Lead Actor, Supporting Actor, Director, Original Screenplay, Cinematography, Sound Editing, Sound Mixing, Production Design, Costume Design
Showcasing standout costumes recreating the Swinging Sixties alongside memorable performances by a star-studded cast including Leonardo DiCaprio, Brad Pitt and Margot Robbie, Once Upon a Time in Hollywood leads the race with 10 nominations. Director Quentin Tarantino last won the Oscar for Best Original Screenplay in 2012 for Django Unchained.
Parasite
Nominations: Best Picture, Director, Original Screenplay, Best International Feature Film, Film Editing, Production Design
Winner of Best Foreign Language Motion Picture and Cast in a Motion Picture at the Golden Globes and SAG Awards respectively, Bong Joon Ho's Parasite is the first Korean feature to receive six Oscar nominations. A harrowing look at class inequality in South Korea, the film has earned spots on "Best of the Year" lists by critics at Vanity Fair, The New York Times and Roger Ebert.
The Lighthouse
Nominations: Cinematography
Released by A24, the acclaimed indie production company behind smash hits Hereditary and Uncut Gems, The Lighthouse made headlines for a particularly intense scene starring Robert Pattinson and a mermaid. Willem Dafoe stars alongside Pattinson — the two play adversarial lighthouse keepers — in what many have dubbed the weirdest film of 2019.
Documentary
American Factory

Nominations: Best Documentary Feature
Produced by Barack and Michelle Obama's Higher Ground Productions, American Factory is a particularly relevant look at Chinese company Fuyao Glass Industry Group's factory in Moraine, Ohio. Using a fly-on-the-wall filmmaking approach, the documentary reveals tensions between the plant's American and Chinese employees, punishing factory conditions and varying notions of the American dream.
Learning to Skateboard in a Warzone (If You're a Girl)
Nominations: Best Documentary Feature
Directed by Carol Dysinger, this touching yet lighthearted 39-minute documentary follows a group of young girls in Kabul enrolled in Skateistan, a non-profit that uses skateboarding to empower children. The film follows them from the classroom to the skatepark, portraying a female viewpoint often overlooked in traditional Afghan culture. In order to properly honor the girls featured on-screen, Dysinger insisted on working with an all-female crew.
Life Overtakes Me
Nominations: Best Documentary Feature
Exploring both politics and medicine, Life Overtakes Me documents three children in Sweden who suffer from Resignation Syndrome, a mysterious illness that affects young refugees. The ailment, which induces a catatonic state, is suspected to be a defense mechanism against the extreme stress and trauma that refugees living in limbo are subject to.
Animated
Hair Love
Nominations: Animated Short
Written by ex-NFL wide receiver Matthew A. Cherry, Hair Love centers on an African-American dad struggling to help his daughter style her hair in braids, puffs and twists. "Black fathers get one of the worst raps in terms of stereotypes — we're deadbeats, we're not around," Cherry told the New York Times. His animated short hopes to combat those stereotypes, as well as celebrate a unique father-daughter bond.
I Lost My Body
Nominations: Animated Feature
French drama-fantasy I Lost My Body takes an unorthodox approach by animating the viewpoint of a severed hand, which has escaped from a Parisian laboratory in an attempt to reunite with its body. The feature shows the hand's journey through the streets of Paris while also telling the story of its former owner, Naoufel.
KitBull
Nominations: Animated Short
You've been warned — don't watch KitBull without a box of tissues handy. Pixar's nine-minute animation chronicles the friendship between a stray cat and an abused pit bull, a victim of dog fighting. Despite heart-wrenching elements, the short pays off with a happy ending.
Share this article