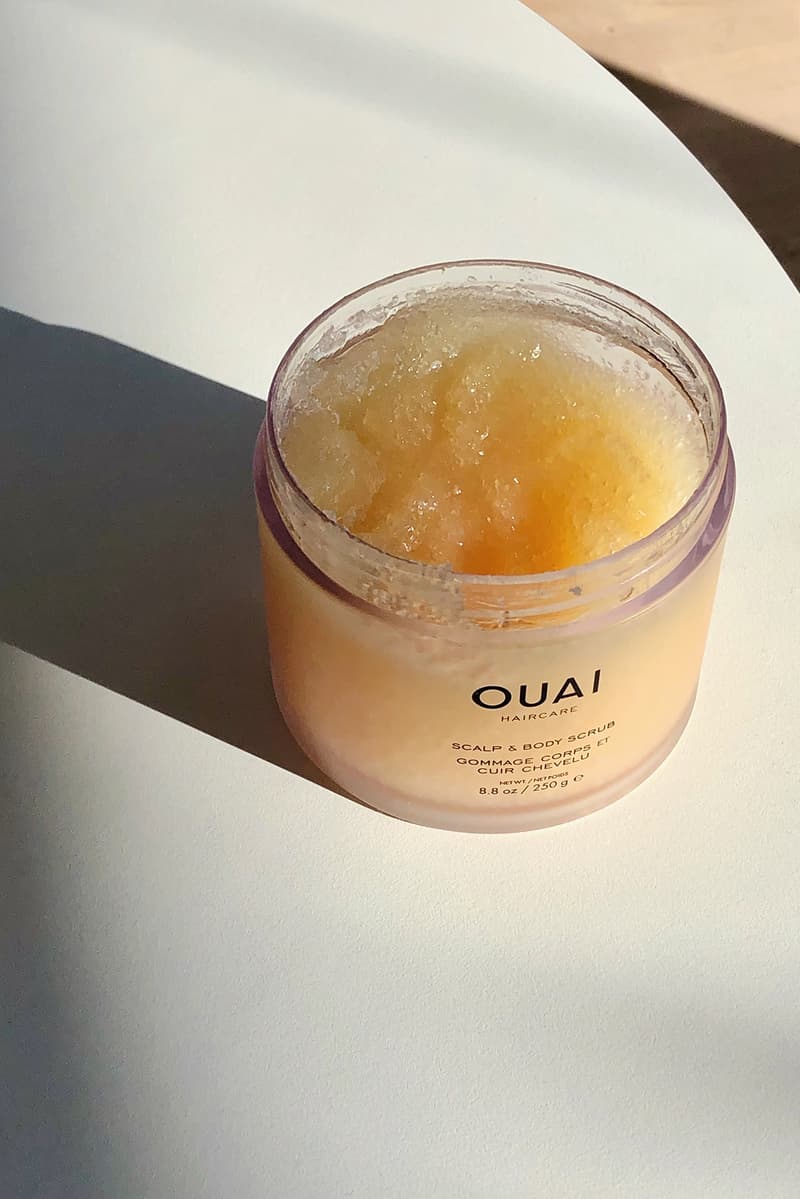 This Scalp Scrub Is Our Editor's New Favorite Shower Product
It doubles as a body scrub, too.
Beauty
This Scalp Scrub Is Our Editor's New Favorite Shower Product
It doubles as a body scrub, too.
There's always been a debate on how often one should wash their hair. While I would previously shampoo daily, this winter, I've decided to try washing my hair every other day — partially because I want to see if that would make any difference for my hair and scalp, but mostly because I can't be bothered to deal with wet hair when it's freezing cold outside.
It took a bit of getting used to at first, but after a month or so, I've finally figured out a system to keep my second-day (or sometimes, third-day) hair looking fresh and clean. For me, the secret is to introduce a scalp scrub to my haircare routine. This particular one from OUAI has been a favorite of mine to use in the shower. Read on for all the reasons why this product is a game-changer.
WHAT IS IT: OUAI Scalp & Body Scrub
WHY IT'S WORTH THE HYPE: If I am only washing my hair a couple of times a week, I figured I should wash it properly every time I do. My scalp is typically quite oily, so before shampooing twice and applying conditioner like they would at the salon (I love rinRen's Yuzu and Ginger Shampoo and Treatment), I've started using OUAI's scalp scrub as a pre-wash. With a pleasant, rosy scent that isn't too overpowering, this scrub is filled with sugar crystals that help deeply exfoliate and massage the scalp. It's also formulated with coconut oil that helps moisturize the scalp and hair, as well as a probiotics blend that, according to the brand, "balances your skin's natural bacteria levels." As the name of the product suggests, whatever is left on your hands can be used on your neck, chest, arms and legs as a body scrub, too.
Ever since using this product, my hair has stopped appearing greasy despite me not washing it every day. It really seems to do a great job of removing all the dirt or product buildup on the skin, and I can't recommend it enough to anyone who's thinking of switching up their haircare routine.
WHERE YOU CAN FIND IT: Shop an 8.8 oz tub at Sephora or OUAI's web store for $38 USD.
---
Share this article