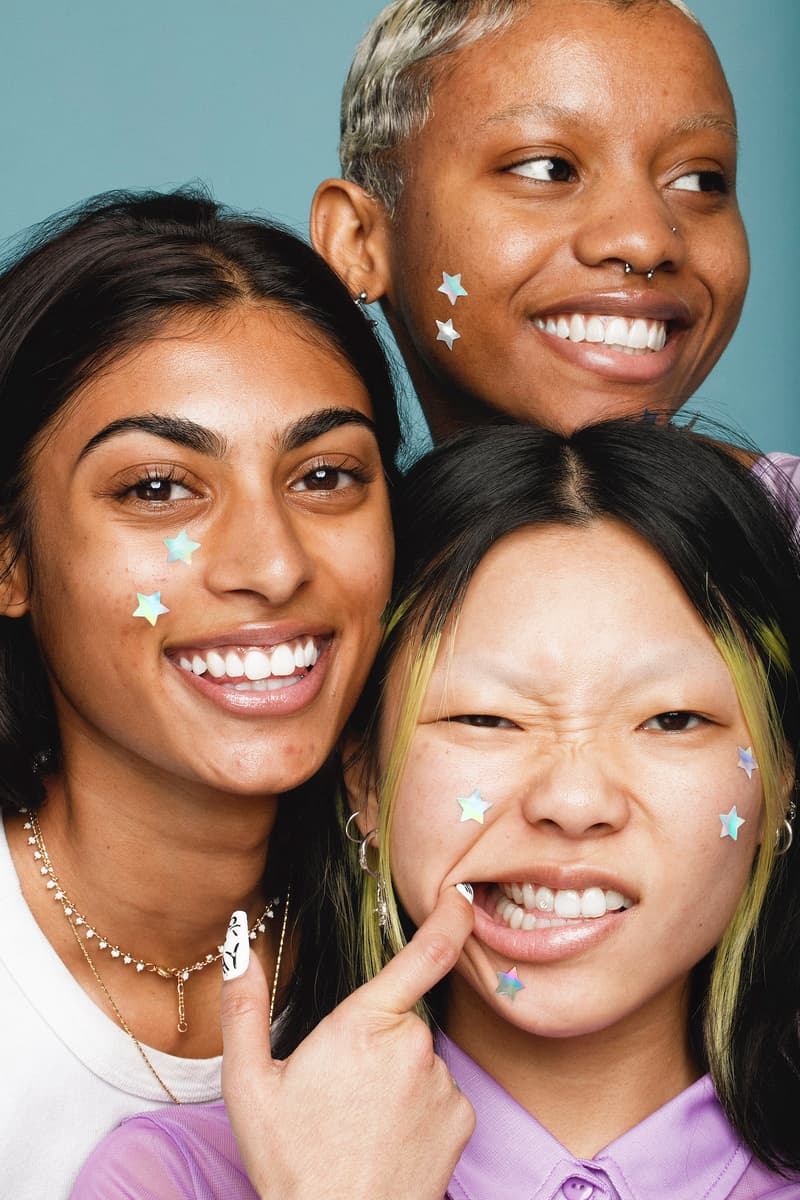 1 of 4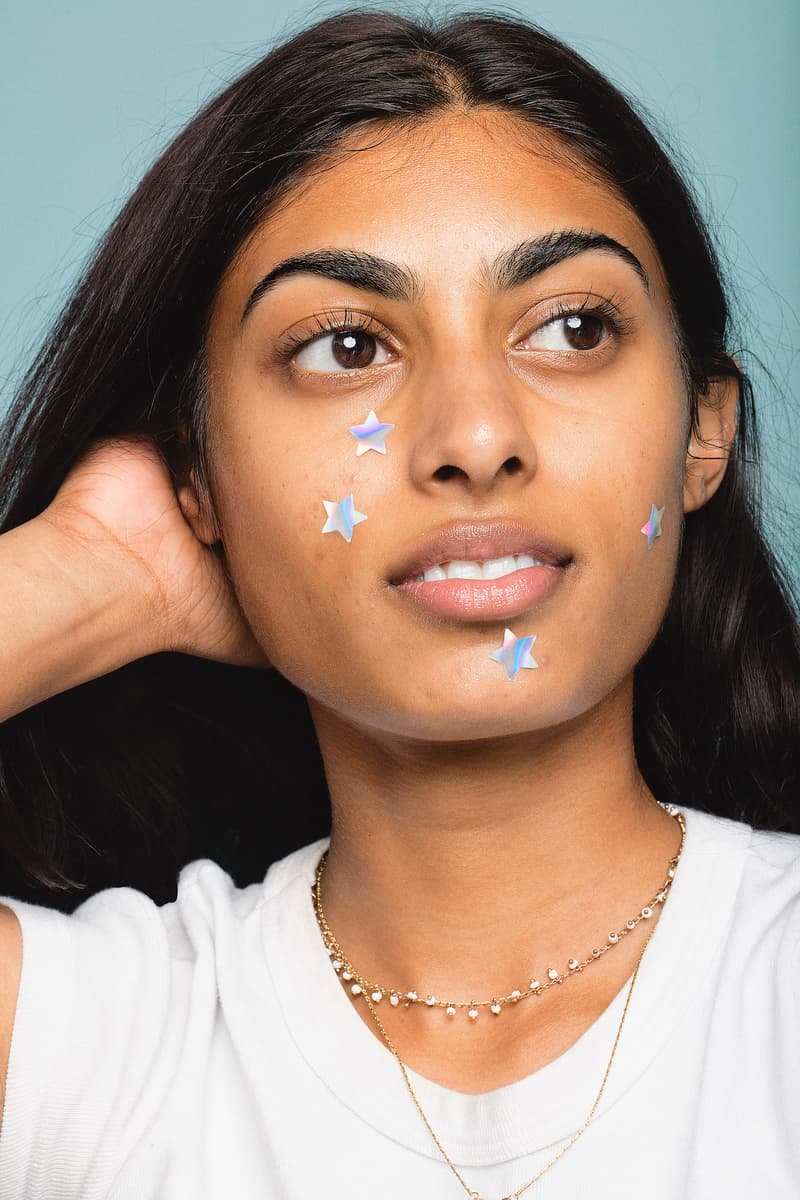 2 of 4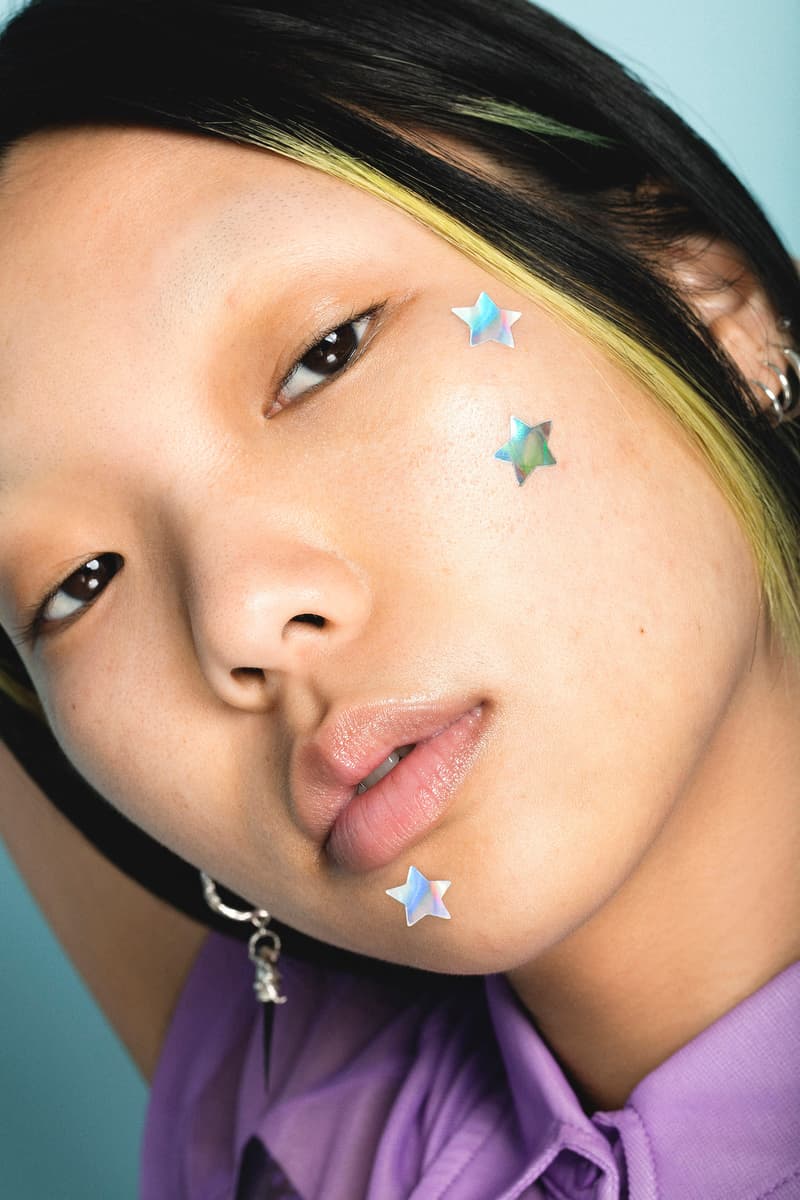 3 of 4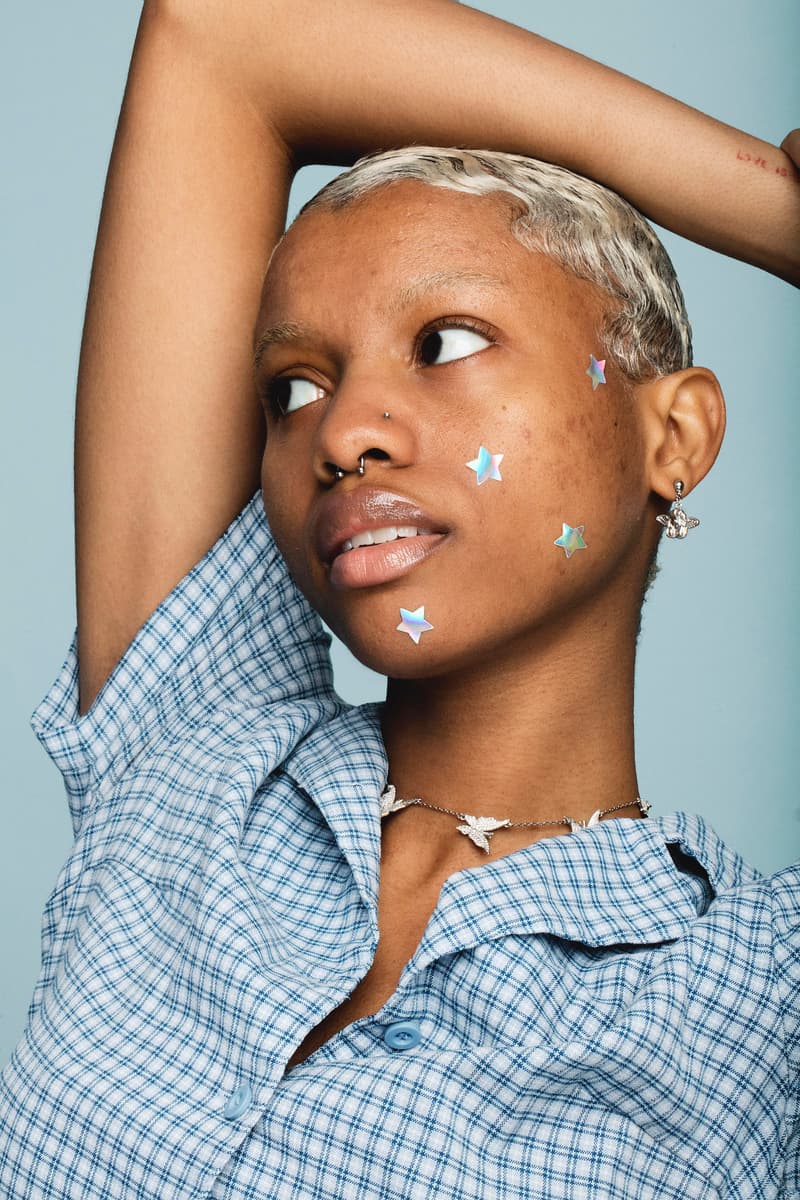 4 of 4
Beauty
Starface Is the Brand Erasing the Stigma of Bad Skin
A new and positive way of approaching acne.
Starface Is the Brand Erasing the Stigma of Bad Skin
A new and positive way of approaching acne.
The beauty industry is one the exists of correcting our "flaws" through endless amounts of product, treatments and anything you can think of. We've been conditioned to view blemishes and acne as "bad," and when Starface founders Julie Schott and Brian Bordainick realized this, they set out to revolutionize and erase "bad skin."
Since launching Starface, the label's cute Hydrostar Acne Patches have become popular across social media, allowing consumers to feel good about their spots and have fun with skincare in a cute and innovative way. The brand has built up a loyal following, and new limited-edition products sell out almost immediately. It is safe to say that Starface is without a doubt bringing a new light to the industry, and we had the chance to sit down with the label's founders to discuss everything from the stigma surrounding acne, to what it takes to become an entrepreneur.
Keep reading below four our interview, and head over to the Starface website to get your hands on the cute patches.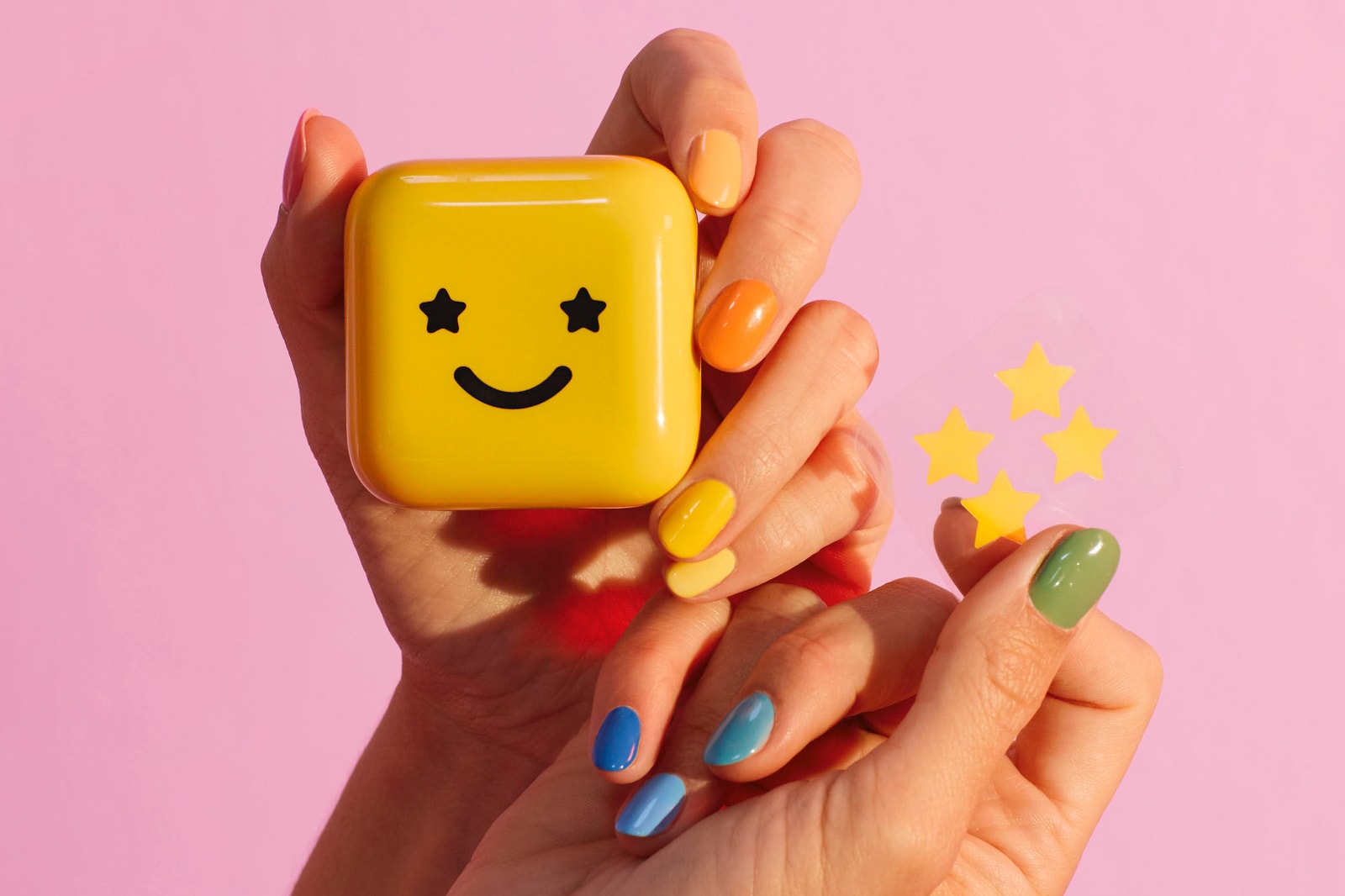 Why did you start Starface? How did you come up with the concept for the brand?
Prior to Starface I actually worked as a beauty editor for ten years, so I was totally obsessed with skincare, cosmetics, treatments – I loved trying everything, but during that time I had really bad skin. I was dealing with acne, despite having access to all these amazing dermatologists and facialists, so I ended up becoming hyper-focused on acne and the causes and the treatments. What I ended up finding is that 95% of people experience this thing, it's not your fault, so what if we just rethought our attitude towards this experience?
With Starface, it really just came from this idea of what if instead of putting on makeup, which I always found really irritated my breakouts, what if I could put on a treatment that looked cute and got the job done, all while making me feel better. This is a few years ago when Hydrocolloids weren't readily available yet even though it is such an old-school treatment. The idea was really just to bring some optimism to acne, but the Hydrocolloid was always going to be the entry level concept to that idea.
How long did it take you to develop the product? What were some challenges you encountered along the way?
One of the biggest challenges was finding a manufacturer that was open to the idea, so when Brian and I set out to develop this first product we couldn't find someone who was able to do it. That really took a long time, but we finally landed on a medical manufacturer that understood the combination of fun and efficacy.
What are your thoughts on the current state of the beauty industry? How do you see yourselves disrupting the current view of "beauty"?
For us it was just important to change the language and the viewpoint. It is disheartening to always hear that the reason you're breaking out or the reason you have acne is because I was doing something wrong, and I really don't think that's true. There are so many reasons as to why people have acne, and none of those reasons have to do with taking care of yourself poorly. I don't think that's a helpful way of looking at it. For us it was just really important to approach acne with kindness and acceptance, and also give it some visibility. I think we are so used to covering it up or being made to feel as though we have to cover it up, but I think the first way to feel better is to be open and to stop hiding.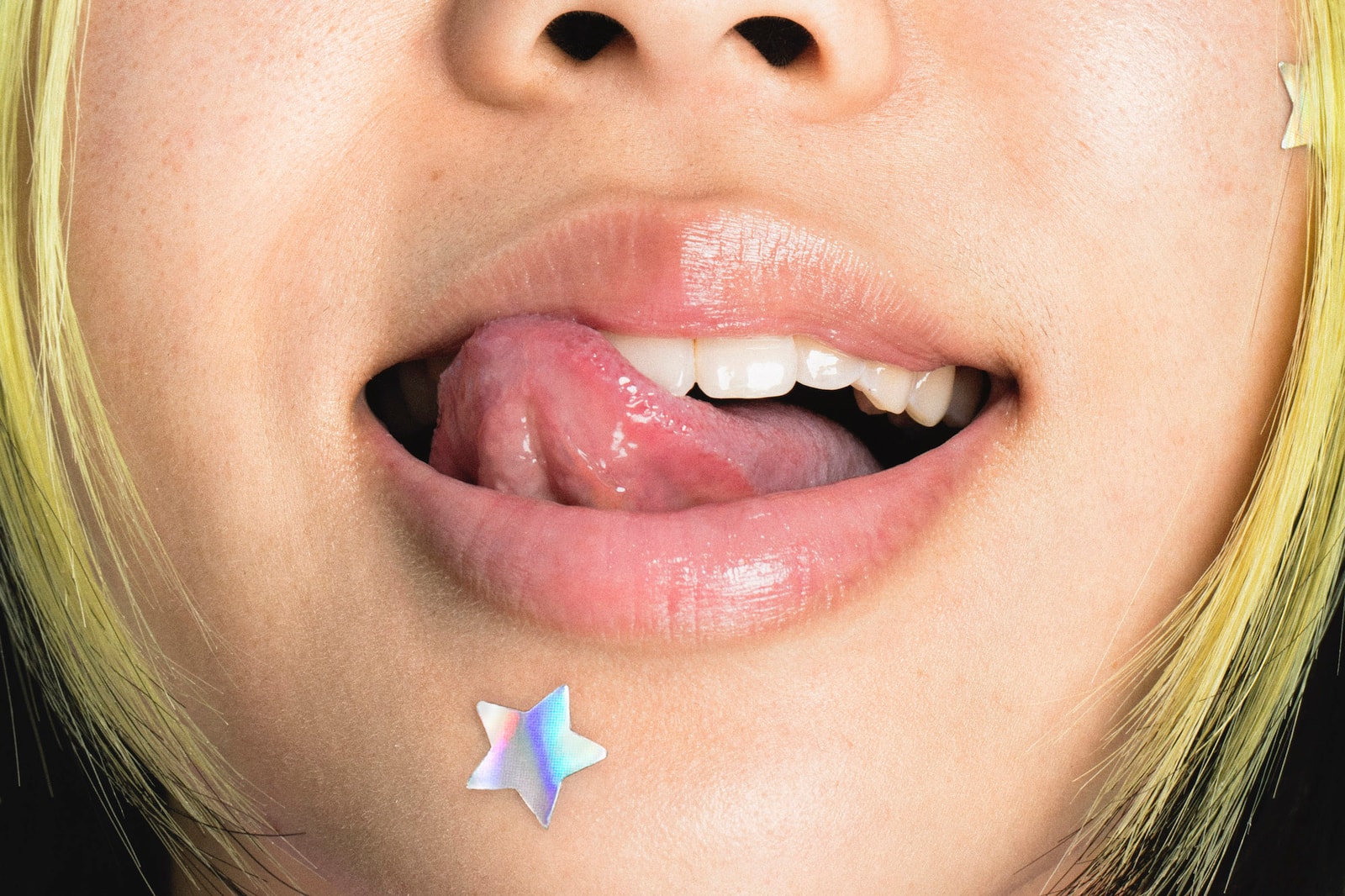 Have you seen a big shift since you started?
I think social media deserves a lot of credit for making people feel more comfortable. You're able to be vulnerable on social media and tip-toe into the idea of "this is what my skin looks like without makeup" or "this is what my skin looks like with a blemish" in a way that can be really scary to do in real life. That's definitely been really helpful, and people have been really open to sharing their experiences and their stories, and the thing we hear the most is "I'm looking forward to my next breakout." So I really feel like we're able to make the experience a lot less shitty. People say it constantly, and I'm just like – thank God.
How do you think one can find confidence when dealing with acne and skin problems? How can we break the stigma attached to "bad skin"?
I think removing the blame and the false idea that it is a sign of poor health, because that's a really shitty idea that I hate to see being put forward. Hearing ,"Oh if you just drink water and change your diet it will clear your acne" is really bad, because it is a lot more complicated than that. That's why I think acceptance and visibility are so important, because the more we see that this is so common, the more comfortable we can be with it. And yes, it is difficult to feel as though what is going on with your body is out of your control, but you know, the best think you can do is show yourself some love and acceptance.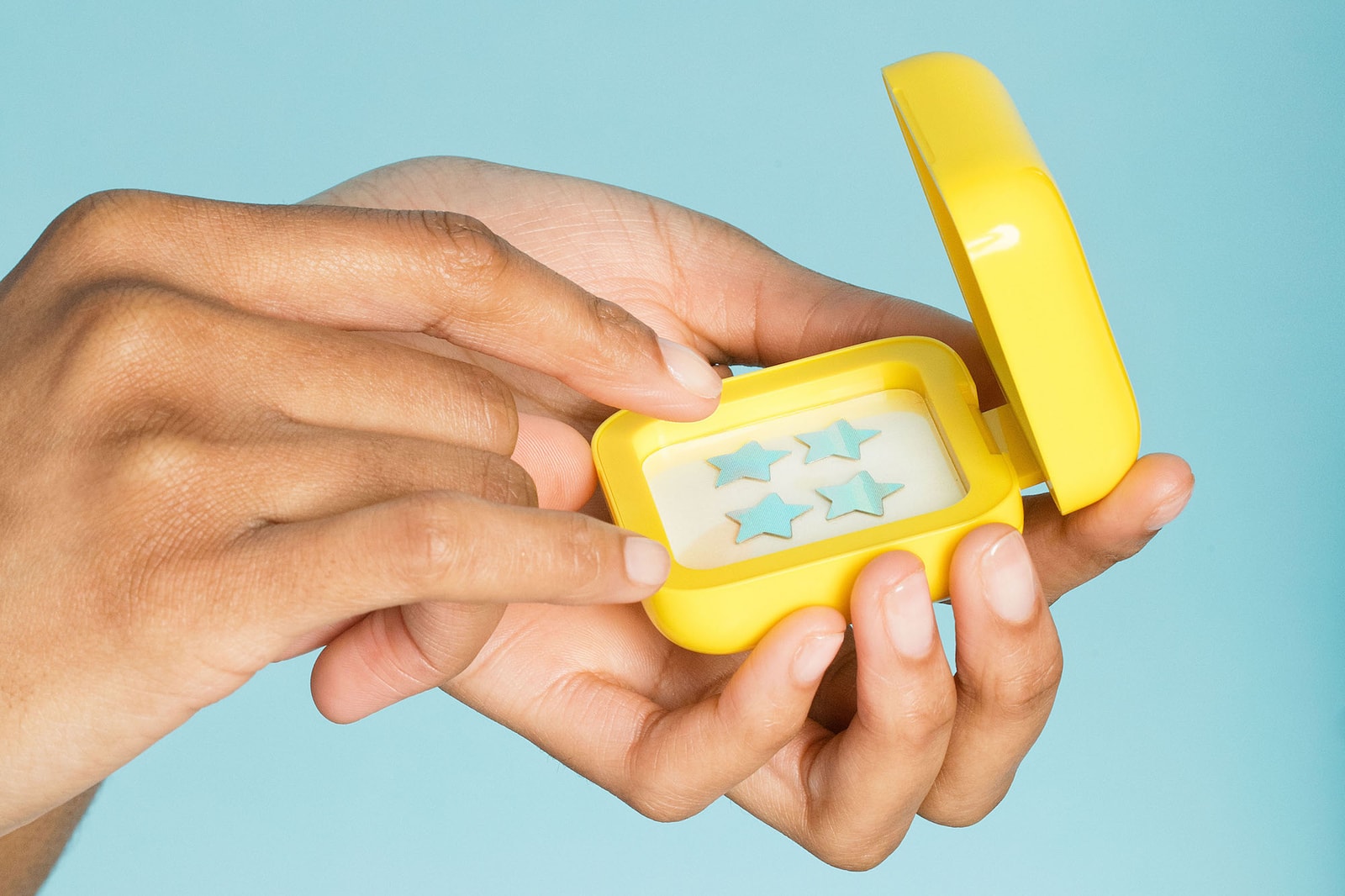 You're about to re-stock the holographic Hydrostars. How do you create all the designs and come up with new ideas for the product?
It has been really cool to see in this short period of time how people have responded to the limited-edition Hydrostars. We had the party pack which was multi-colored and now the holographic stars, which sold out really quickly. It just goes to show that people are excited to use this as a form of self expression, and people aren't afraid of these louder and more Euphoria makeup style Hydrostars. We've got so much more coming down the pipeline, and I'm just excited to share it.
What is a piece of advice you'd give to young entrepreneurs out there looking to venture into the skincare and beauty industry?
Something that's been helpful to me is just being really patient and appreciative of the small wins along the way, and also to always be learning and don't be afraid of asking for help and don't be afraid to share what you've learned. I think collaboration has been the most important thing along the way.
---
Share this article