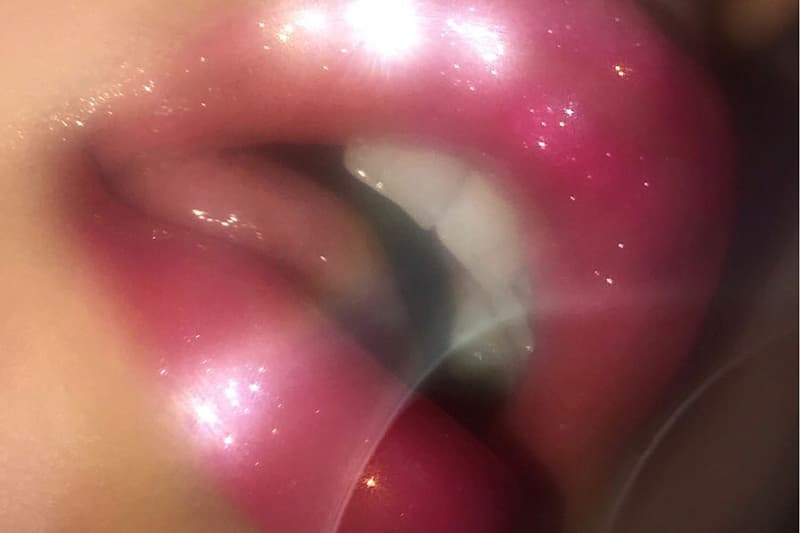 Beauty
Here's Why Your Lip Balm Isn't Working, According to Experts
Dr. Barbara Sturm, Georgia Louise and Sophie Pavitt weigh in on key ingredients.
Here's Why Your Lip Balm Isn't Working, According to Experts
Dr. Barbara Sturm, Georgia Louise and Sophie Pavitt weigh in on key ingredients.
No matter how religiously you apply it, lip balm can be a fickle friend. Though we all know that licking dry lips makes them more chapped, not many realize that applying lip balm can be a problem in-and-of itself. A number of commonly used lip balm ingredients contribute to irritation, leading a vicious cycle of endless reapplication.
According to experts, there are a select few ingredients to avoid when shopping for lip balm. HYPEBAE chatted with skincare scientist Dr. Barbara Sturm, celebrity facialist Georgia Louise and aesthetician Sofie Pavitt, who weighed in on the best and worst lip balm additives, as well as their personal lip care routines. Keep reading for their expert advice and lip product recommendations.
The reason why certain lip balms work against you
"Lip skin is much thinner and more delicate than the rest of your body," Dr. Barbara Sturm, who boasts Bella Hadid among her roster of clients, says. Because lips have a smaller concentration of oil glands than the rest of the skin, they're more sensitive to environmental factors, including cold weather, UV rays and any potential irritants in the lip balm you use. "If lip balms contain drying ingredients, reapplication only provides temporary relief," Dr. Sturm concludes. "It's all in the ingredients," Georgia Louise, Hollywood's favorite facialist, agrees.
Avoid added flavor and scent
According to New York City-based Sofie Pavitt, "some lip balms can contain menthol or camphor, which are quite drying and irritating." She also advises against using lip products with salicylic acid — an exfoliant that's too harsh for delicate lip skin.
Louise lists petroleum jelly, mineral oil and butylated hydroxy anisole (BHA), a preservative commonly used in cosmetics, as red-flag ingredients.
In addition to aforementioned menthol and camphor, Dr. Sturm cautions against peppermint as well as any type of flavor, such as cinnamic aldehyde (the chemical compound that gives cinnamon its scent and flavor). "Certain alcohols can also dry and cause inflammation in the lips," she also adds.
Opt for wax-based balms
"It's super important that you use a waxy balm, as the wax creates a physical barrier to prevent water loss. Water loss equals dehydration," Louise explains. The skincare guru, who has ateliers in
New York
and
Los Angeles
, recommends lip balm with shea butter and beeswax to lock in moisture.
Similarly, Pavitt gushes over lanolin, another type of wax. "Most nipple balms recommended for nursing moms are pure lanolin, so you can save yourself a chunk of money and buy a big tube of nipple cream for $7 USD," she says. (Pavitt cautions that some people some people are sensitive to lanolin — so always test out a lanolin-based product first.)
Dr. Sturm, whose own skincare range is a cult hit, provided insight on the formulation of her very own lip balm. According to the expert, an ideal lip balm must correct and protect chapped lips "while remaining on the surface of the lips for a reasonable interval."
"That's a challenge," she acknowledges. "It took me 35 variations before I created the perfect formulation." The secret ingredients? Lanolin, shea butter, avocado, cocoa oil, sunflower seed oil, vitamin E and Purslane, a leafy vegetable that has been clinically studied for its healing properties.
What the experts recommend
Dr. Sturm recommends protecting lips against harmful UV rays with her handy Sun Drops, a product she uses daily. As for self-proclaimed lip balm junkie Pavitt, her favorites include Ormedic Lip Enhancement Complex by IMAGE, the Laniege Lip Sleeping Mask, a Tatcha lip balm and lastly, the coconut balm by Fresh. Louise recommends La Mer's The Lip Balm, a favorite product she uses "religiously."