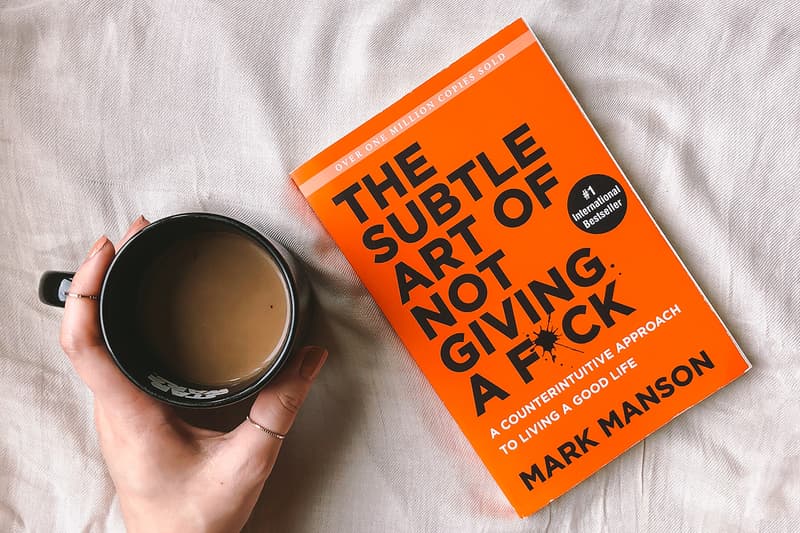 Culture
Here Are the 8 Best Self-Help Books to Add to Your Reading List
From 'The Life-Changing Magic of Tidying Up' to 'The Subtle Art of Not Giving a F*ck.'
Here Are the 8 Best Self-Help Books to Add to Your Reading List
From 'The Life-Changing Magic of Tidying Up' to 'The Subtle Art of Not Giving a F*ck.'
Self-help books can be quite beneficial when it comes to those who want to make a career change, improve their mental health or even start clearing out their space. Whether it's one or all of the three, we've gathered the best self-improvement titles for you to start reading. From Marie Kondo's The Life-Changing Magic of Tidying Up that landed her a TV show on Netflix, to Mark Manson's viral The Subtle Art of Not Giving a F*ck, have a look through the list below and discover our top eight picks.
If you're looking to add more to your lineup, don't forget to check out our roundup of the best sci-fi, fiction and art books here.
The Happiness Advantage by Shawn Achor is a must-read for those who are trying to excel in a society full of stress and negativity. The book does not only touch upon how to become happier at work, but it also explains how to reap the benefits of a more positive mind-set.
Landing a spot in CNN's list of the decade's 10 most influential books, Marie Kondo's The Life-Changing Magic of Tidying Up provides a detailed guide on how to determine which items in your house "spark joy," and which do not. The international bestseller also demonstrates the "KonMari Method" – a revolutionary category-by-category system that leads to lasting results.
100 Days of Brave is a self-help book inspired by Annie F. Downs' life challenges and struggles. One day, Downs decided to stop allowing fear to hold her back, and to have the courage and confidence to move forward instead. Her collection of writing pieces will give you the inspiration to embrace your path and experience personal growth.
Phakchok Rinpoche and Erric Solomon's Radically Happy is a user's guide to the mind that features mindfulness techniques, accessible meditations, personal stories and scientific studies. The two authors created this book to help readers find contentment and meaning in their lives.
Author and Greek scholar Rick Renner's How to Keep Your Head on Straight in a World Gone Crazy touches upon the topic of what we should do to make sure we don't get sucked into the chaotic world we live in today. According to Renner, today's generation has been influenced in the wrong way and he digs deeper into the situation through his riveting and timely book.
Cal Newport's Deep Work flips the narrative on impact in a digitally connected age. The author presents a rigorous training regimen – Work Deeply, Embrace Boredom, Quit Social Media and Drain the Shallows – in order to transform your mind and habits.
With over five million copies sold, The Subtle Art of Not Giving a F*ck by Mark Manson goes straight to the point and tells readers to stop trying to be "positive" all the time so that they can truly become better, happier people. One of the many things fans appreciate about Manson's writing is that he does not sugarcoat or equivocate. He tells everything through a raw and honest point of view which our society is lacking today.
Elizabeth Gilbert shares her knowledge of the unique perspective about creativity, and asks readers to embrace their curiosity and let go of needless suffering. Gilbert also discusses the attitudes, approaches and habits we need to practice in order to live our most creative lives.
Image Credit

Pauline De Leon/Hypebae
Share this article