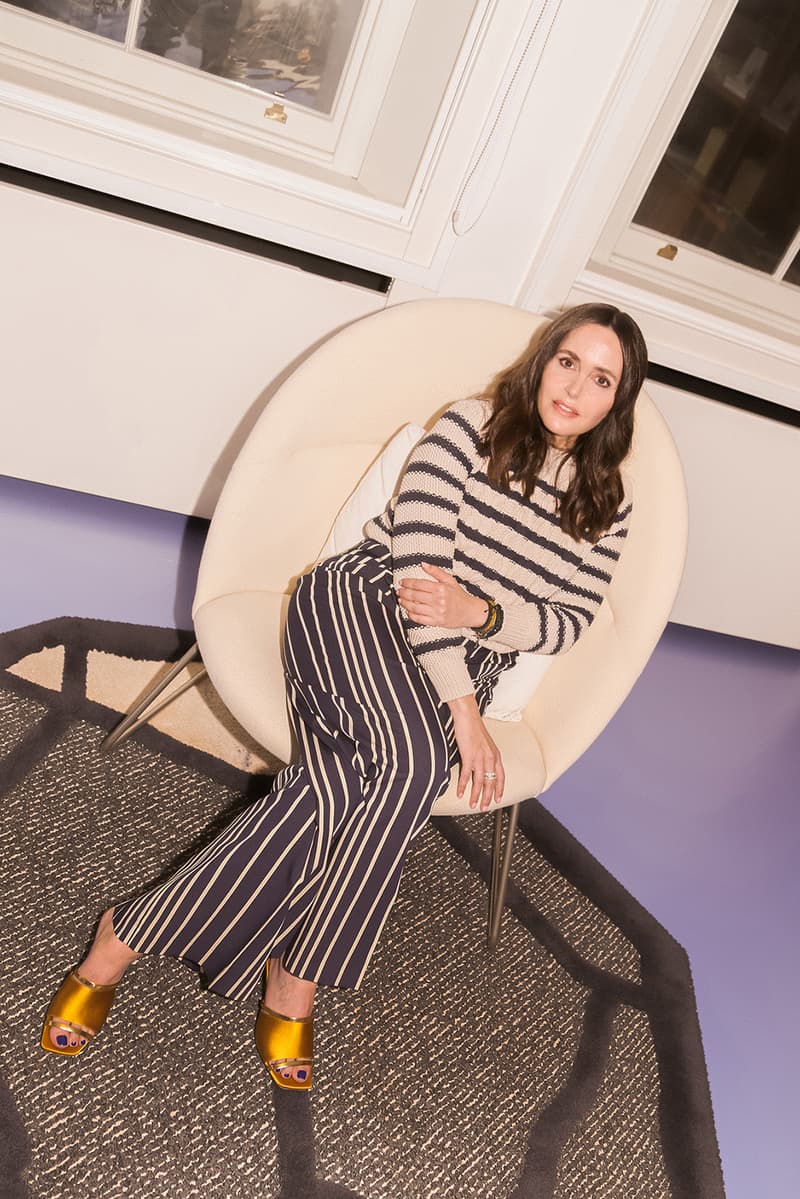 Tania Fares On Her Career in Fashion and How She Established the BFC's Fashion Trust
The platform that has supported the careers of JW Anderson, Christopher Kane and more.
Fashion
Tania Fares On Her Career in Fashion and How She Established the BFC's Fashion Trust
The platform that has supported the careers of JW Anderson, Christopher Kane and more.
Lebanese-born and London-based entrepreneur, philanthropist and fashion consultant Tania Fares co-founded the British Fashion Council's Fashion Trust — a charitable initiative that offers business support to UK-based designers through financial grants, mentoring and funding to provide traineeships to graduates. Since the programme's launch in 2011, it has provided different kinds of support for designers through grants, mentorship and apprenticeship programs to industry-favorite brands like JW Anderson, Simone Rocha, Christopher Kane and Erdem.
In 2017, Fares decided to revisit her roots and traveled to the Middle East for the launch of her book London Uprising: Fifty Fashion Designers, One City. During her trip, she met a handful of talented local designers who were all in need of a stable and resourceful platform to showcase their work throughout the region. Fares transformed the Middle East into a fashion hub with Fashion Trust Arabia in 2018, under the patronage of Her Highness Sheikha Moza bint Nasser as Honorary Chair, and co-chaired by Her Excellency Sheikha Al Mayassa Bint Hamad bin Khalifa Al Thani.
In partnership with MATCHESFASHION, the non-profit initiative will be hosting the FTA Awards once again this year. Designers will be given the chance to have their creations stocked on the online retailer's website, along with a business mentorship. The second annual ceremony will take place in Doha, Qatar, where finalists will present their collections to the FTA's judging panel of international industry leaders and figures — Yoon Ahn, Thom Browne, Michèle Lamy, Pierpaolo Piccioli and more — who will collectively select the winning designers.
Read our interview below to learn more about Fares' career and what a day in her life looks like.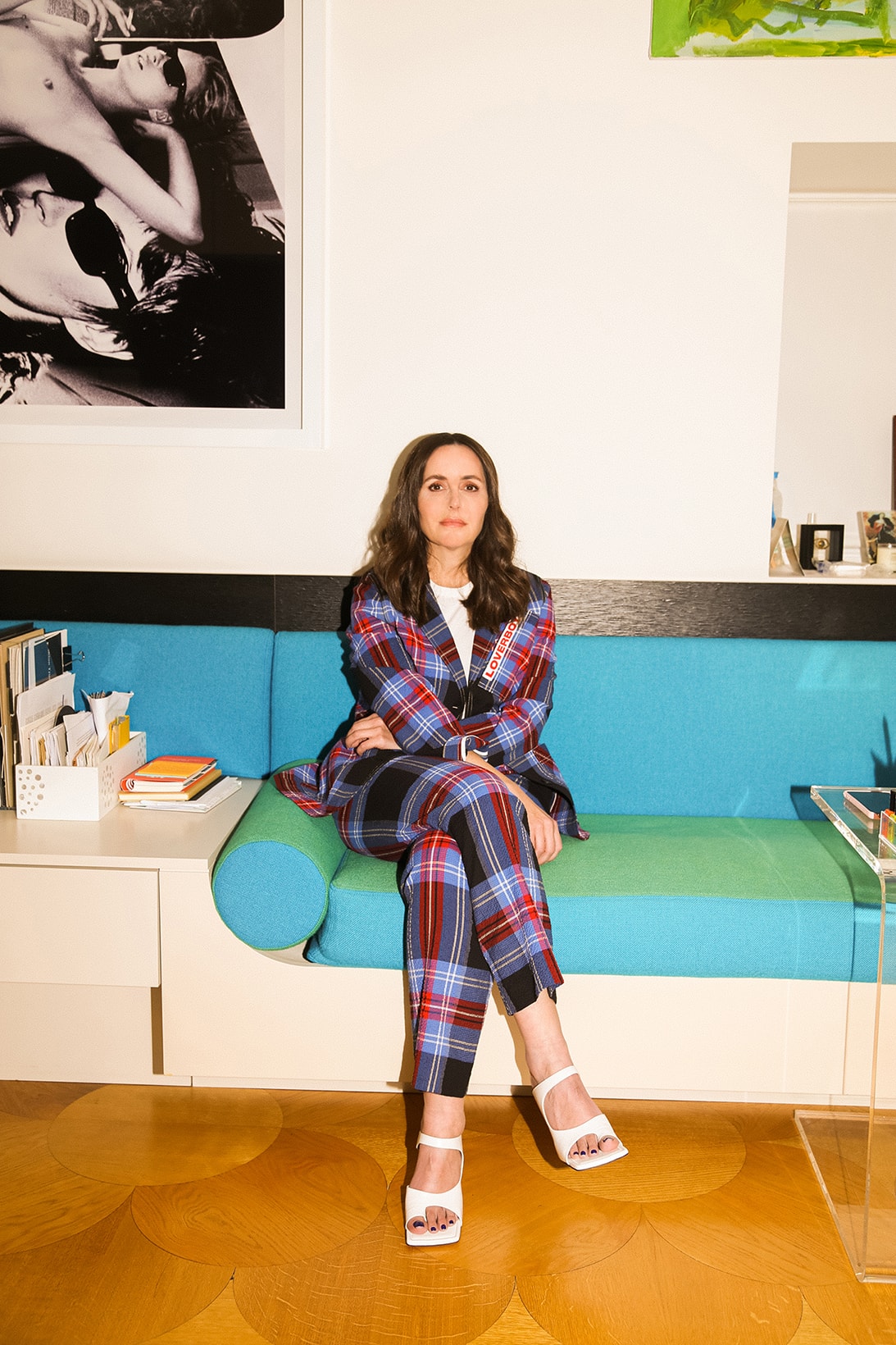 Was there a specific moment in your life when you knew you wanted to pursue your career in fashion?
I wouldn't really define it as a moment. It was more like a calling. I had the pleasure of working with Pierre Cardin, and I can remember to this day how much I loved being around him as a creative. I would see his ability to take one piece of fabric and turn it into a masterpiece. Most people would be in love with the process alone, but I fell in love with the story of it all too — seeing the work that I was a part of, making people feel amazing about themselves and the excitement that stirred inside me being around such beautiful fabrics. I guess you can say all those series of feelings turned in to my specific moment.
How would you explain the process and journey of your career path?
If I were to sum up the answer to both, it would be: organic. I met an incredible woman that truly inspired me by the name of Lulu Kennedy. Lulu has contributed and given so much of herself to fashion and helping young designers. She co-established Fashion East, which has produced prolific design talent like Roksanda Ilinčić and Simone Rocha, to name a few. I had learned so much from her that it organically kick-started the next chapter in my career. When you have a clear view of the path you want to take, it then requires your passion. I've poured my full heart into working hard to achieve the goals that I have set and constantly remind myself to keep moving forward.
What does a typical day at work look like for you?
A bit of a marathon, if we're being honest. I like starting my day bright and early, taking some time for myself to meditate before the beautifully chaotic day begins. With my phone clutched firmly in my hands, a typical day within this time of year is usually divided between back-to-back meetings, conference calls, following up on emails and of course preparing for the Fashion Trust Arabia Awards.
Can you share with us how you got involved with the British Fashion Council?
Being in London, one of the most influential fashion capitals in the world, it was natural to see how much love there is for fashion across the globe. There were a few things happening to help shed some light on emerging talent, but I just didn't think that was enough. It was as though my heart was telling me I needed to do something about it. So I decided to schedule a meeting with Caroline Rush, Chief Executive of the British Fashion Council, to discuss the idea of creating a trust that exists not only to give publicity and mentorship, but to provide funds towards helping emerging brands grow their business. They ended up loving the idea. We went from a small trust fund, and year-by-year, it grew to what it is today, supporting so many designers like Molly Goddard, Eudon Choi, Marta Jakubowski, Paula Knorr and Roberts|Wood, who were the recipients of the BFC Fashion Trust grant in 2019.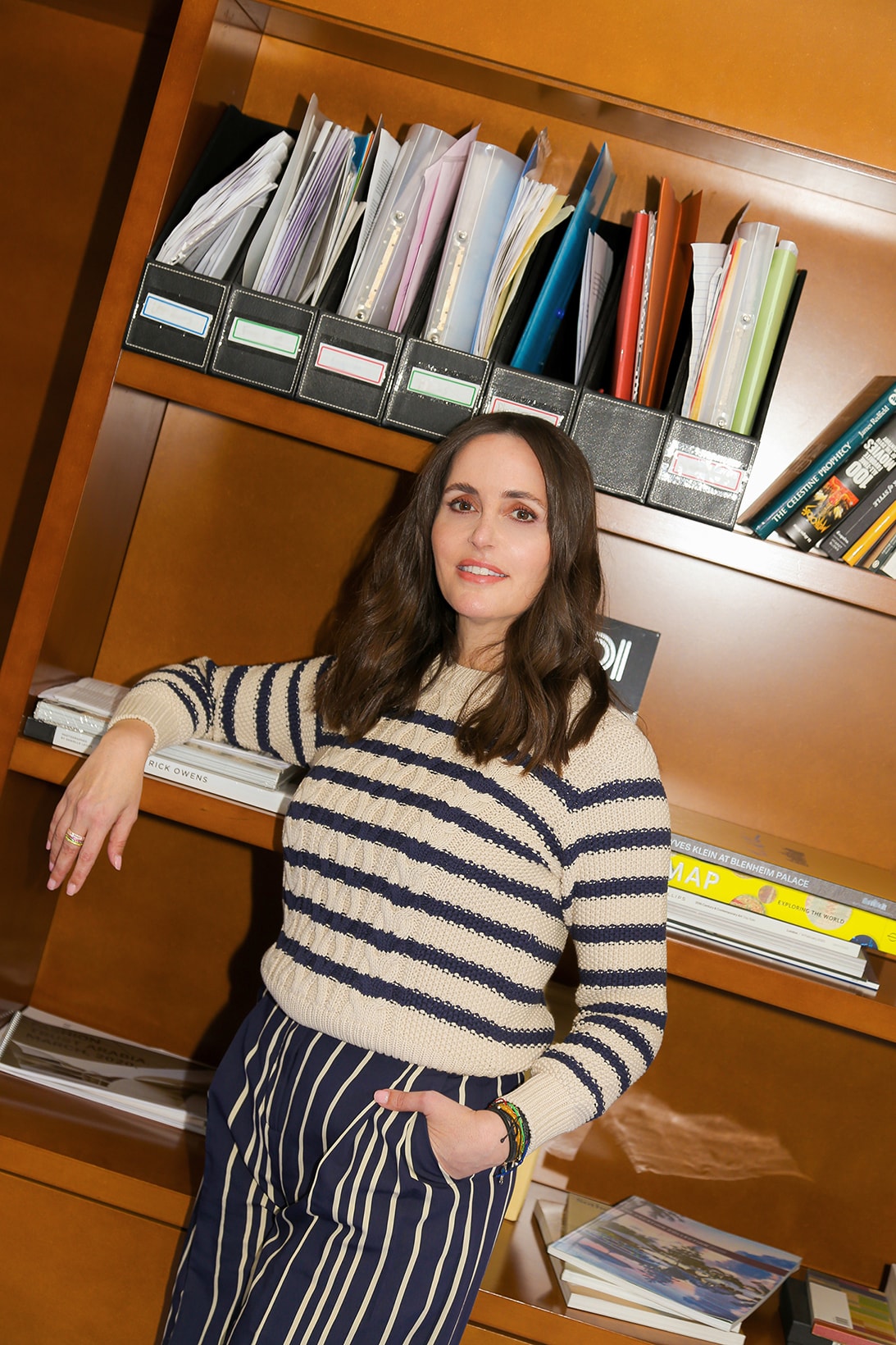 What does it take for an emerging designer to receive funds from the Fashion Trust?
Upon conception, we had decided that there was to be set criteria for designers to be eligible to apply to the Fashion Trust. The most important being to have an established fashion business running for a minimum of three years, consisting of womenswear and/or accessories. After that, they must truly stand out in their craft, and upon completion of their application, the advisory board members need to be wowed. They'll be looking for a memorable design that has what it takes to carry itself as a brand for many years to come.
For those who aren't aware, could you tell us about the Fashion Trust's mentorship programme and what the application process is like?
We've worked really hard to ensure that the team of mentors we approach all have different areas of expertise that they bring to the table for all the designers. Mentorship regarding risk management, liquidity, working capital solutions, as well as technical aspects of business such as finance, IP and merchandising strategies, are available to the designers. As for the application process, which is of equal opportunity, of course, consists of presenting the following: company information, lookbooks for the last two seasons, financial information, two years of historic filed accounts, company accounts for the year, plan for the expenditure of the grant funds, the mentoring support that they need and finally, a short statement of how they are addressing the three pillars of Positive Fashion: Environment, People and Craftsmanship & Community.
What are some traits that previous winners of the programme have in common?
Let me start off by saying that I haven't met one designer that wasn't unique in their own way. Be it their story (I love a good story), their creativity or their approach, they all stood out somehow. However, the traits that they all had in common were tenacity, hard work, their own identity reflected through their designs and they had a proper understanding of their business.
When did you realize that it was essential to launch Fashion Trust Arabia in 2018?
Believe it or not, I owe it to the launch of my book, London Uprising: Fifty Fashion Designers, One City. I was visiting Jordan and Morocco in 2017 for the launch of my book, and I had met so many amazing local designers that were around, who said they wished there was something as grand and catering to the fashion scene in their region. This could be considered as the moment the FTA seed was planted. My heart, yet again, came with a calling, and I immediately answered it. I reached out to HE Sheikha Moza, and with her philanthropic background, she also saw this as an opportunity to highlight the talent that's bursting within the region.
When would you say was the most pivotal moment in your career?
I like to believe that every moment is pivotal. How do you really define which one is and which one is not? Everything that I have done so far has led me to where I am today. So it actually is a series of pivotal moments. What I can say has moved me the most is the knowledge that I am able to actively participate in being a positive change in these designers' lives. For me, being able to see designers embark on their journey towards making their dreams come true is beyond pivotal. When it becomes difficult, find the solution and keep going.
---
Share this article