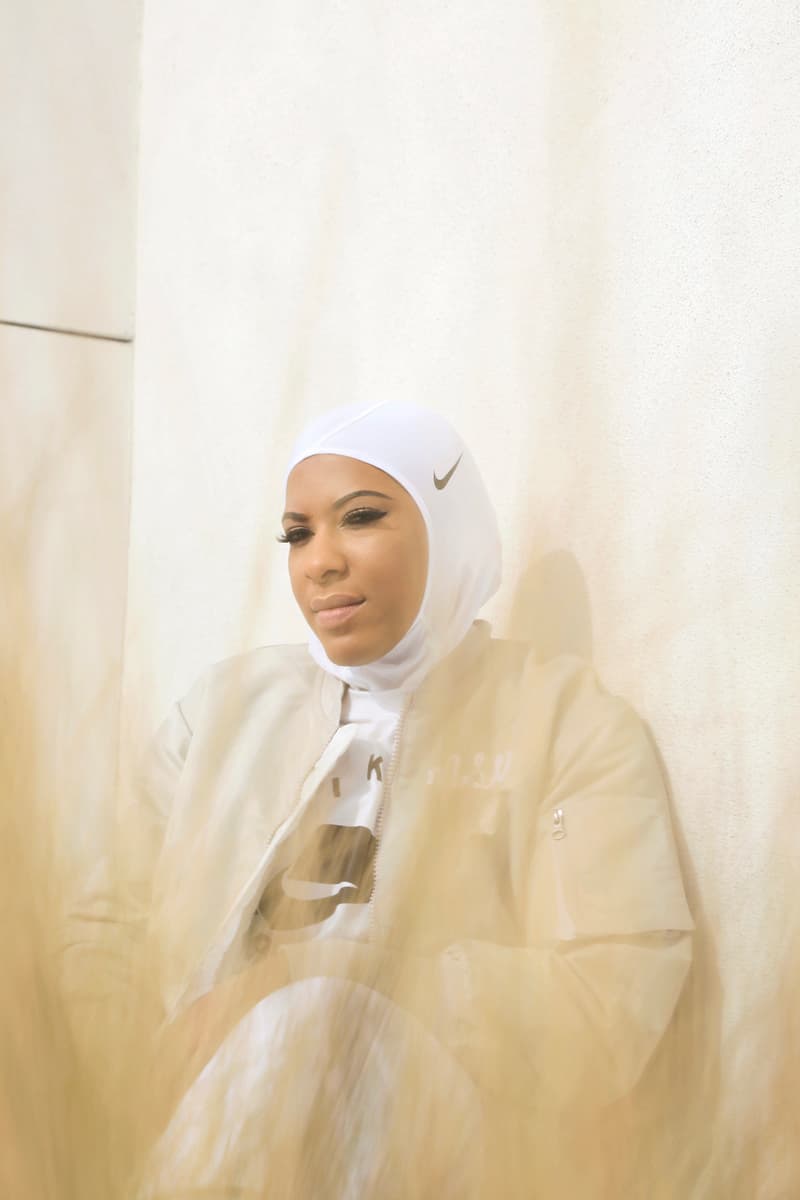 Olympic Fencer Ibtihaj Muhammad on Paving the Way for Muslim Women in Sports
"Qualifying for the Olympic team was the hardest thing I've done in my life."
Culture
Olympic Fencer Ibtihaj Muhammad on Paving the Way for Muslim Women in Sports
"Qualifying for the Olympic team was the hardest thing I've done in my life."
At the 2016 Rio Olympics, Ibtihaj Muhammad made sports history by becoming the first Muslim-American woman to compete and win a medal for Team USA while wearing a hijab. While this monumental achievement has earned the athlete international recognition, prior to the Games, Muhammad had already started making her name known in the sports arena, as well as the fashion industry.
Born and raised in Maplewood, New Jersey, Muhammad is the third child out of five siblings who are all of African-American descent. After graduating with a dual degree in International Relations and African Studies from Duke University, Muhammad launched her own company with her sisters in 2014 called Louella — a fashion label that offers modern, functional and stylish modest pieces.
Before competing in the Olympics, Muhammad had been a member of the United States National Fencing Team since 2010 where she earned her five-time Senior World medalist title. From then on, everything went uphill for the athelete as she was named one of TIME's most influential people in the world in 2016. She has also become the face of Nike's first-ever Pro Hijab. Most recently, she has published her own picture book, The Proudest Blue: A Story of Hijab and Family, that landed a spot in The New York Times' 2019 best seller list.
In honor of Muslim Women's Day, we spoke to the entrepreneur, activist and sportswoman about her journey to the Olympics and how she overcame her performance anxiety. Read our conversation below.
When was the moment you realized that fencing was your calling?
When I was younger, my parents looked for a sport for me to play where they didn't have to change my uniform because I would have to eventually wear a hijab. Fencing uniquely accommodated my religious beliefs, so it seemed like an easy decision to learn the sport. It wasn't until I made it into my first U.S. National Team in 2010 that I realized my journey in fencing was bigger than me. I was the first woman of color to earn a spot in my weapon and in 2016, I became the first Muslim-American woman to win an Olympic medal. The journey was difficult, but I knew it was an opportunity to change the narrative for the Muslim community and for African-Americans in fencing.
What are your pre-game rituals?
Firstly, I start my day off with a prayer. I then have a hearty breakfast followed by a good warm-up while blasting lit music. Afterward, I take a moment alone to clear my head and make my intention to kill it.
"Though I have had moments in my career where I've been on the receiving end of discrimination, I have never allowed those moments to define me."
Qualifying for the Olympics must take a lot of time, practice and dedication. What was the process like for you?
Qualifying for the Olympic team was the hardest thing I've done in my life. The amount of dedication and willingness to sacrifice everything is incomparable. There are a lot of mental and physical hurdles along the way that I had to overcome, but qualifying was one of the proudest moments of my life.
In 2016, you made history by becoming one of the first Muslim-American women to wear a hijab while competing for the U.S. at the Olympics. Throughout your life and your career as an athlete, have you ever experienced any unfortunate situation of discrimination?
Though I have had moments in my career where I've been on the receiving end of discrimination, I have never allowed those moments to define me. As an African-American woman who wears a hijab, I am a part of marginalized communities whose efforts, ability and hard work are often questioned. Managing these experiences means learning to be your own cheerleader and understanding that you may not get the recognition you deserve. However, in time, you will learn that you don't need it to become something great.
Besides your career in sports, you also have your own clothing company. What is the inspiration behind Louella?
I started my clothing company Louella five years ago with my sisters. There was a lack of modest and fashionable options in the industry, so we decided to fill that void in the U.S. market. We value conscious clothing, so all of our pieces are made in Los Angeles and New York, and we only work with female manufacturers. We're committed to celebrating and redefining modest fashion in the most authentic and conscious way.
Who are your current fashion inspirations?
I'm a minimalist at heart, so I tend to love clean lines, outfits that are effortless and oversized, as well as anything that is a reflection of my mood. I think the best part about fashion is that it's unpredictable. I get to wear things that express my own beauty and style without having to owe anyone an explanation. My favorite fashion inspirations at the moment are Aurora James and Olivia Palermo.
Would you say that your time at Duke University was instrumental in helping you pursue your career today?
Being so far away from home, my time at Duke allowed me independence and the opportunity to grow. Even while I was at Duke, I never considered becoming a professional athlete, but I believe Duke helped me grow in a way that prepared me for whatever came next in my life.
In your memoir, Proud: My Fight for an Unlikely American Dream, you open up about your struggles with anxiety. Can you recall a time in your life that triggered it and what made you decide to seek help?
After winning the World Championship with my team in 2014, I started to feel pressured to execute perfection at every competition. Though some of the pressure came from my coaches and teammates, I also started to put pressure on myself. The anxiety I was feeling started to manifest itself physically where I began to suffer from performance anxiety. At the World Cups, I would be extremely fatigue where my limbs would feel like led and I would experience shortness of breath. As an extremely competitive person, going out in the early rounds of a few World Cups was all the motivation I needed to seek help. Eventually, my sports psychologist helped me understand the concept of performance anxiety, its contributing factors and how to help myself climb out of that dark space.
How do you think the sports industry has changed ever since you won your bronze medal?
Becoming the first Muslim-American woman to win an Olympic medal has allowed Muslim women to see themselves in the space of sport. We are new to the conversation and no longer allow cultural hangups or society's limited expectations to define us.
Share this article