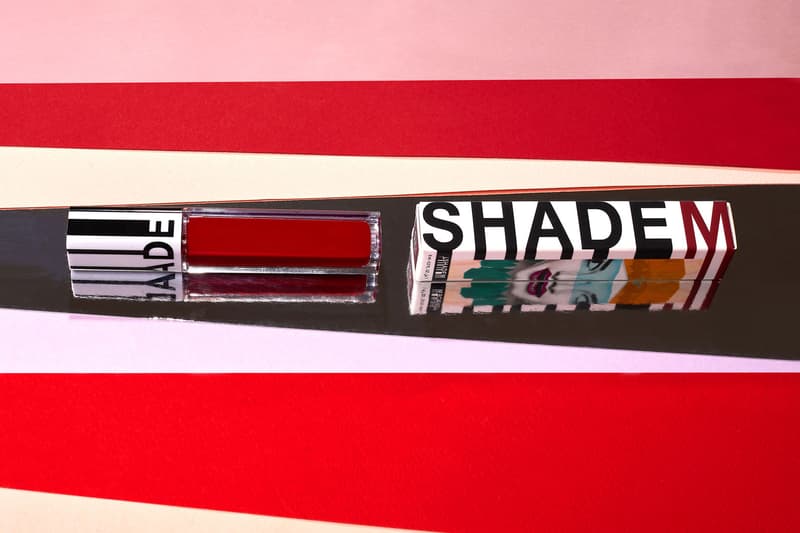 7 Halal Beauty Brands to Add to Your Bag
Makeup, skincare and nail polish.
As the beauty industry strives to become more inclusive, one market remains puzzlingly underserved by both brands and major retailers — Muslim women. According a recent study by the Pew Research Center, the Muslim population in the U.S. is estimated to reach a staggering 8.1 million by 2050, a figure that doesn't seem to line up with the limited availability of Halal-certified makeup and skincare available to devout customers.
Under Islamic law, Muslims cannot use products made with pork, blood, alcohol or carnivorous animals (this rules out the use of gelatin, a pork-derived additive commonly used in creams). In addition, the Muslim ritual of wudu — the cleansing of specific parts of the body, such as the hands and feet, before prayer — requires that nail products be "breathable" or water-permeable. In order for a product to be Halal — a word that translates to "lawful" or "permitted" — it must be manufactured, produced and made of ingredients deemed acceptable by Islam.
Considering the fact that many of the rules set out by Islamic law overlap with guidelines that buzzy vegan and "ethical" brands operate by, it comes as even more surprising that Halal beauty comprises such a small percentage of the market. In recognition of Muslim Women's Day, we've compiled a list of seven Halal beauty brands, from nail polish brand Nailberry to organic skincare line PHB Ethical Beauty to liquid lipstick specialist Shade M.
Though Inika Organic markets itself primarily as a "clean" brand, its range of makeup and skincare is entirely Halal-certified. The Australian brand offers cleansers, moisturizers and serums packaged in appealingly simple bottles. As for cosmetics, Inika covers all your bases with powders, foundations, concealers, lipstick, eyeshadow and more.
Certified Halal, vegan and cruelty free, Nailberry started out as a luxury nail bar in London. Soon after the success of its opening, the location transitioned into a collection of water-permeable yet long-wearing nail polishes in a range of directional shades. Nailberry's recently launched "Juicy" collection is dedicated to pink hues, and additional shades range from classic reds to shimmering silvers to muted nudes.
A British family-owned business, PHB Ethical Beauty manufactures its Halal-certified products locally in the UK.  The brand's expansive and reasonably priced range includes skincare, makeup,
makeup brushes
, body moisturizers and
haircare
products. PHB Ethical Beauty even offers a line of toxin-free products for pregnant women.
An online beauty retailer that exclusively stocks Halal products, PrettySuci encompasses skincare, makeup, nail care and even men's grooming supplies. The store's roster of over 25 brands includes its own in-house line — also sold at multiple Sephora locations in Malaysia — of lipsticks and powder foundation.
Founded by Raisa Mirza, Rella Beauty is vegan and cruelty free, meeting Halal standards. The recently launched brand debuted with a core collection of three lipsticks: nude "Confidant," deep berry "Soul Sister" and timeless red "Darling." For each lipstick purchased, one is donated to a woman in need, thanks to partnerships with non-profits Dignity Not Despair, Dress For Success, Laura's House and Project Glimmer. In addition, the brand is donating 30 percent of its proceeds to coronavirus relief efforts at this time.
Relatively new to the beauty scene, Shade M debuted back in February 2020 and specializes in Halal-certified liquid lipsticks. Long-wearing and highly pigmented, the brand offers 15 shades that span pinks, reds, nudes and more experimental shades of purple and metallic silver. Even better, Shade M's lipsticks ring up at an affordable $20 USD each.
Indonesian brand Somethinc is a highly curated range of skincare and makeup comprised of 11 core products. The brand's Dolce Vita
blush
palette includes 8 shades in matte and shimmer finishes while the Superstar eyeshadow palette includes classic black and brown as well as glittery teal and pink. In terms of skincare, Somethinc offers a serum, peeling solution and essence.
Share this article