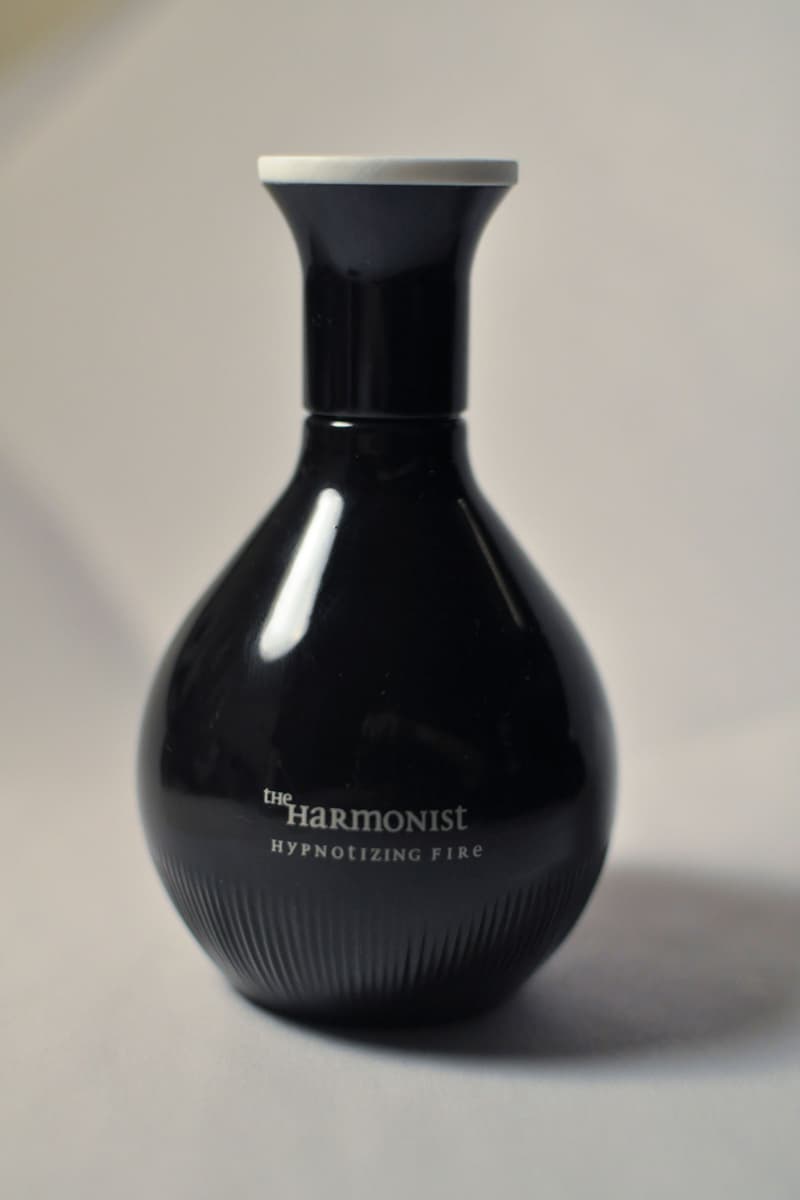 Hypnotizing Fire by The Harmonist Pulled Me out of My Perfume Rut
A fragrance unlike anything you've smelled before.
Beauty
Hypnotizing Fire by The Harmonist Pulled Me out of My Perfume Rut
A fragrance unlike anything you've smelled before.
Whether you're a Byredo fanatic, essential oil devotee or even a Santal 33 kind of girl, perfume is a highly personal choice that wordlessly conveys volumes about its wearer. My interest in fragrance was spurred during the tail-end of high school, after a visit to "The Art of Scent," an exhibition at New York's Museum of Art and Design.
My perfume collection began with a bottle of Prada's Infusion d'Iris, a green-tinged fragrance with notes of galbanum, vetiver and of course, iris. It was created by German perfumer Daniela Roche Andrier, a name that, little did I know, would crop up again in my hunt for the next best scent. Fast forward a few months, and I came across a sample of Maison Margiela's Untitled, originally introduced back in 2010. It remains one of my favorite perfumes — similar to Infusion d'Iris, Untitled features galbanum notes, along with orange and musk (to me, it smells a bit like freshly cut grass). Lo and behold, I recently discovered that it was also developed by none other than Roche Andrier.
Over the next few years, I would phase through Paris by Balenciaga (chypre and cedar) and Christian Dior's Eau Sauvage, an androgynous cologne with similar notes of bergamot, iris root and musk. I was stuck in a rut of purchasing "green" perfumes mixing fresh top notes with heavier musky bases. I wanted to try something completely novel, but most florals — commonplace in women's fragrances — are too cloying, powdery or sweet for my taste.
Enter The Harmonist, a Los Angeles and Paris-based brand that uses the principles of Feng Shui and cosmology to develop its range of perfumes and candles. While perusing a sample box of the brand's offerings, I haphazardly sniffed Hypnotizing Fire (admittedly because I'm a Leo, a fire sign). I was immediately hooked.
Keep reading for why I can't stop smelling my wrist while wearing this week's Editor's Pick.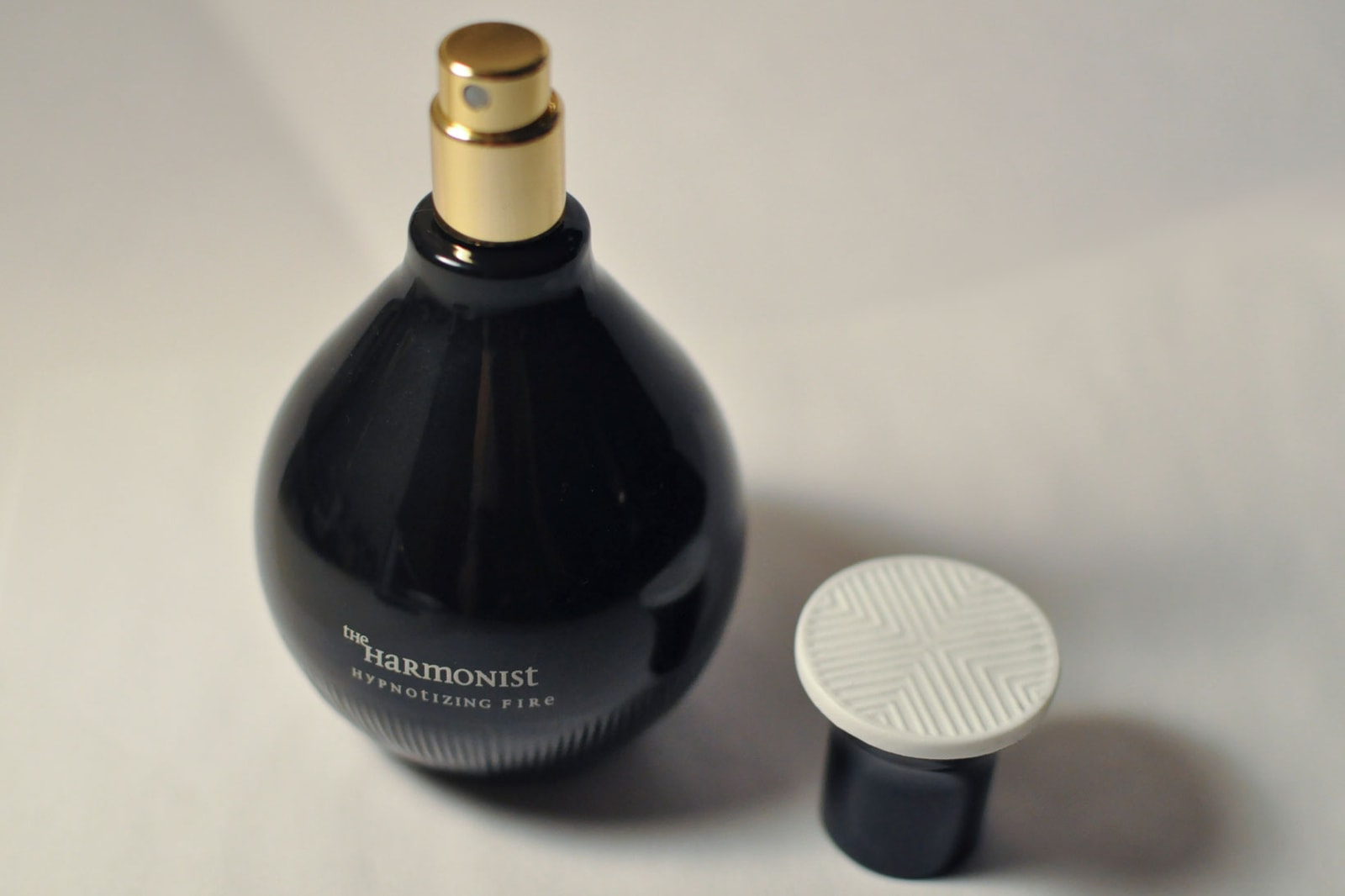 WHAT IS IT: Hypnotizing Fire by The Harmonist
WHY IT'S WORTH THE HYPE: Part of The Harmonist's "Yin" collection, Hypnotizing Fire reminds me of juicy clementines, a comparison that doesn't entirely make sense since the scent doesn't include citrus. Instead, it's composed of pepper tree, pimento berry and clove top notes followed by a heart of Bulgarian rose, patchouli and praline. A base of vanilla, benzoin and opoponax (the latter two are tree resins) finish off the spicy yet warm scent.
The Harmonist describes Hypnotizing Fire as "mysterious," an attribute that makes it all the more appealing. To me, the magic of perfume lies in its ability to bottle abstraction  – in fact, olfactory experts Luca Turnin and Tania Sanchez write in their book Perfumes: The Guide that perfumery is the "creation of a new smell for its own qualities, and not for any fidelity to things already known." (This is why I'll never understand the appeal of Demeter, known for its encyclopedia of sprays recreating everyday smells such as glue, licorice and marshmallow.) Hypnotizing Fire is a cold-weather perfume, heady and velvety and entirely unlike the lighter scents I tend to favor.
WHERE YOU CAN FIND IT: Hypnotizing Fire by The Harmonist retails for $295 USD at the Neiman Marcus website.
Share this article