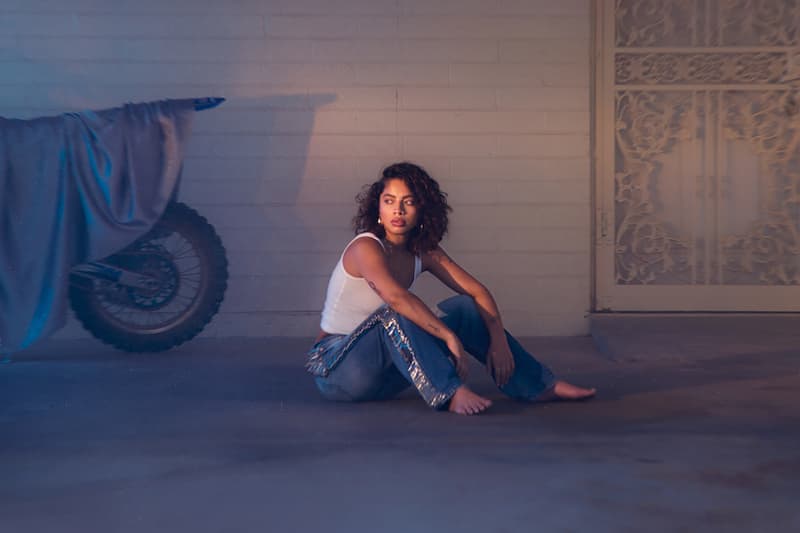 Music
Best New Music of April: Kiana Ledé, NIKI, Charli XCX and More
New additions for your self-isolation playlist.
Best New Music of April: Kiana Ledé, NIKI, Charli XCX and More
New additions for your self-isolation playlist.
This April, we've seen a number of music releases from the likes of R&B artists Kiana Ledé, Victoria Monét and 88rising's NIKI, as well as pop sensation Charli XCX and newcomer LoveLeo. If you have yet to curate your quarantine playlist, or if you're in need of new tracks to listen to at home, we've gathered the best new tracks and albums of the month below.
From Troye Sivan's "Take Yourself Home" to Ledé's highly anticipated record KIKI, read on to discover our top picks. While you're here, check out a list of virtual parties and live sets you can tune in to during self-isolation.
Troye Sivan – "Take Yourself Home"
Originally set to debut later this year, Troye Sivan's "Take Yourself Home" was dropped early in light of the ongoing pandemic. "The song is kind of a pep talk with yourself and the place you're from," explains Sivan. The moody track's music video was filmed remotely and features Sivan's band in black and white. To further aid those struggling to find work during this crisis, the pre-save page, lyric video and other visual elements of the single were all produced by freelance artists that Sivan hired via Instagram.
NIKI – "Switchblade"
NIKI's "Switchblade" sets the tone for her forthcoming concept album, Moonchild. The Indonesian vocalist, songwriter and producer also debuted a music video to accompany her track, which was directed by Tom Teller. The visuals feature the artist as the innocent "Moonchild" born from a silk cocoon. At the end of her journey, we see NIKI losing her light as she faces tension for her creator, the moon.
Los Angeles-based artist Kiana Ledé dropped her highly anticipated full-length debut album KIKI earlier this month. Executive produced by longtime collaborator Mike Woods, Ledé co-wrote the entire project. She initially introduced the album earlier this year with her single "Mad At Me," which now has over 13 million streams worldwide. The project includes 17 tracks featuring collaborations with Ari Lennox, 6lack, Arin Ray and more.
BANKS – Live and Stripped
Live and Stripped is BANKS' four-song EP released via Harvest Records. BANKS unveiled a new track daily along with an accompanying performance video. All four videos were shot live at the legendary Capitol Studios in late 2019 during a 1 Mic 1 Take session. Watch her latest stripped-down version of "Drowning" in the video above.
First debuted on Instagram Live, Madison Beer's "Stained Glass" starts off as a beautiful ballad with Beer singing over a piano. The sound of drums gradually merges into the track as she transitions into the chorus. "I wrote 'Stained Glass' at a time where I was really struggling mentally. This song was my message, not only to the public, but to those around me, to be more gentle on people and not judge them so hard, because you never know what someone's been through," the artist shared in a statement.
"Anyone But Me" marks the first release from rising London artist Joy Crookes since being nominated for the BRITs' Rising Star Award. The new track explores the singer's battle with depression. It premiered as Annie Mac's Hottest Record on Radio 1 and is a part of Joy's forthcoming debut album set to drop later this year.
Taken from her upcoming album how i'm feeling now, Charli XCX's "forever" was produced by A. G. Cook and BJ Burton, and was created in two days in self-isolation. The video for "forever" was co-directed by Charli and Dan Streitand and features over 5,000 clips from the artist's fans, also known as the Angels.
Minneapolis-based gender non-binary artist Dua Saleh has released the music video for their latest track, "umbrellar." The visuals feature Saleh and other individuals dancing in the middle of deserted land. According to Ones To Watch, "umbrellar" is from their forthcoming EP ROSETTA, which "explores the complexities of sexuality and a certain alien relationship."
Following the release of "Moment," Victoria Monét has unveiled a new track dubbed "Dive." Marking this her third single off her upcoming project Jaguar, the flirtatiously smooth single combines elements of R&B, jazz and hip hop. Additionally, it features a mellow beat and her signature '70s-inspired horns as the backdrop.
After debuting "Rosie" last month, LoveLeo's third single "LEMONS" has dropped along with accompanying visuals directed and edited by himself and two friends. LoveLeo shared in a press release: "So I had a whole music video planned for my song 'LEMONS,' there was gonna be race cars, explosions, maybe even an elephant, but life decided to give me a lemon… so I made this video entirely in my apartment with my two best friends, a green screen and 127 lemons. Stay safe, stay clean. Enjoy."
Share this article