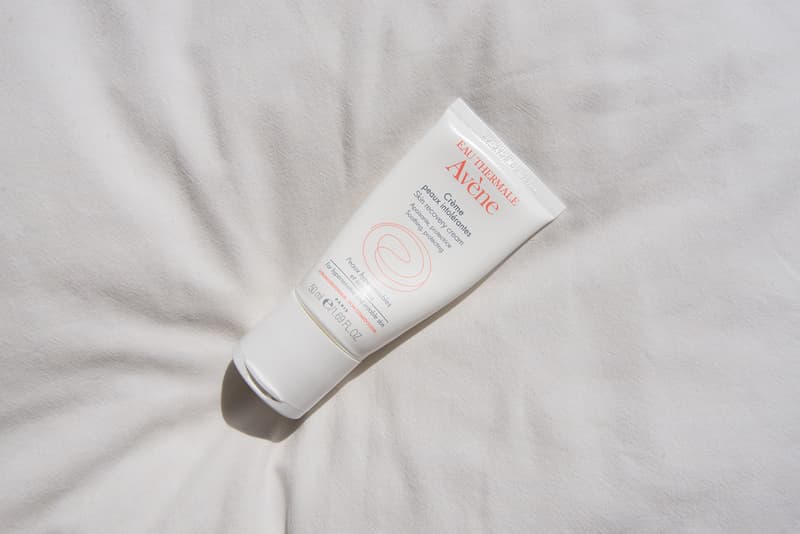 Beauty
This French Pharmacy Face Cream Has Completely Cleared My Skin
An affordable product for soothing stressed-out, acne-prone skin.
This French Pharmacy Face Cream Has Completely Cleared My Skin
An affordable product for soothing stressed-out, acne-prone skin.
Maintaining healthy skin during this past winter has been particularly challenging for me. Moving across the country and experiencing my first real Canadian winter — by that I mean -25°C weather and bitterly cold winds — have taken a toll on my previously calm skin. I'm starting to accept, though reluctantly, that my skin is now of the sensitive type.
Finding the right products to smooth away my skin woes was a process. While I was attempting to get rid of dry, flaky patches with heavy-duty moisturizers and face masks, acne and small bumps emerged seemingly out of nowhere on areas like my forehead and chin. It was when I finally sat down and googled possible causes and solutions that I realized some of the skincare products I used contain pore-clogging ingredients (like beeswax, for example), notorious for aggravating skin and contributing to acne.
But not all hope is lost. After hours of beauty blog-reading, I've finally found a face cream that's clearing up my skin while offering it the hydration it needs. Read on to learn more about this week's Editor's Pick.
WHAT IS IT: Avène Skin Recovery Cream
WHY IT'S WORTH THE HYPE: A French pharmacy favorite, Avène's Skin Recovery Cream is a no-fuss facial moisturizer that you can use as part of your morning and nightly skincare routines. Its minimal formula only includes noncomedogenic ingredients — a fancy way to say that these ingredients are unlikely to cause pore blockages. The product is also fragrance-free, making it ideal for those who have sensitive skin or suffer from redness.
Since using this face cream about a month ago, my skin has noticeably cleared up. Existing breakouts have started to heal and barely any new ones have formed. Available at an affordable, drugstore price point, this is definitely a product I'll keep repurchasing and continue using even beyond those harsh winter months.
WHERE YOU CAN FIND IT: Purchase a 50 ml tube for approximately $35 USD at your local drugstore or online.
Share this article