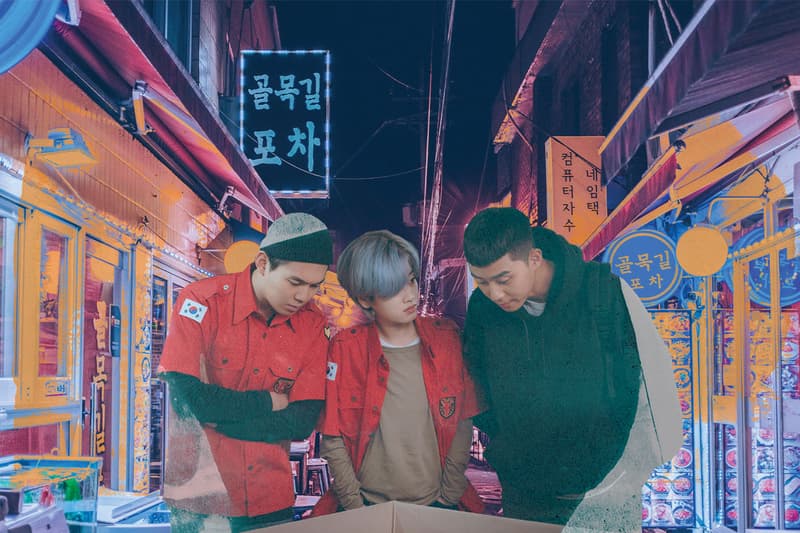 Culture
Will Korean Entertainment Become More LGBTQ-Inclusive After 'Itaewon Class'?
The conservative country may finally address the need for more representation in TV and beyond.
Will Korean Entertainment Become More LGBTQ-Inclusive After 'Itaewon Class'?
The conservative country may finally address the need for more representation in TV and beyond.
Although Pride Month is looking a little different this year with most IRL events canceled due to the coronavirus pandemic, the LGBTQ+ community is still being celebrated in various parts of the world. Having said that, while the principles of Pride are embraced by most Western societies today, countries like South Korea continue to remain conservative when it comes to openly discussing diversity in sexuality. There may be hope for change, however, as the huge popularity of recent K-drama series Itaewon Class seems to suggest that the country is slowly becoming open to the queer community.
For those unfamiliar with the series, Itaewon Class follows the story of ex-convict and high school dropout Park Saeroyi (played by Park Seo-joon) who dreams of building the top restaurant franchise in Korea while competing against giant food company, Jangga Group. Saeroyi opens his first store in Seoul's Itaewon, an area known for its diversity and buzzing nightlife ranging from American-themed sports bars to gay clubs. Throughout his journey, Saeroyi works alongside chef Ma Hyunyi (played by Lee Joo-young), who later reveals she is transgender. While appearing in a cooking competition show on nationwide TV, Hyunyi overcomes her fear of being unaccepted for who she is and announces her sexuality on camera.
Featuring a transgender character is fitting for a story set in Itaewon, since the district is widely known as the hottest area for queer bars in the South Korean capital. Many frequent Itaewon to destress and to enjoy nightlife, including events like drag shows that are very slowly becoming accepted as an art form in Seoul.
Thanks largely to its release on the global streaming platform Netflix, Itaewon Class quickly became a hit series. Inspired by the show and its themes of South Korean food and culture, viewers around the world have taken to social media to share numerous recipes for Soondubu, a classic Korean dish that is the signature menu at Saeroyi's restaurant, Danbam. Not only does Itaewon Class showcase the depth and breadth of Korean cuisine and culture, but the TV show also addresses various social ills that are prevalent in Korea, including the monopolization of chaebols (a large family-owned business conglomerate) like Jangga Group over smaller business owners, as well as its lack of diversity and reluctance to openly accept sexual minorities and people of color (the latter is shown through the storyline of Toni Kim, played by Chris Lyon). By the end of its two-month run on South Korean broadcasting network JTBC, the show recorded a high viewership rating of 16.5 percent for its finale.
While there is still a long way to go for South Korea in the quest for full inclusivity, the massive success of Itaewon Class seems to reflect the country's changing attitudes towards LGBTQ+ issues. Ahead, we take a closer look at what queer representation has looked like in K-entertainment over the years, and some of the key pioneering figures who have come out despite the discrimination.
Background
To provide some context, the LGBTQ+ community in Korea is often being discriminated against. This forces many to stay in the closet rather than being open about their sexuality. Earlier this year, a transgender soldier was dismissed from the South Korean army for "violating regulations" due to her sex change, although she insisted to continue her service. More recently in May, the gay community faced backlash after a handful of confirmed COVID-19 cases broke out from some of Itaewon's biggest gay clubs.
Opinions and views on LGBTQ+ issues are split in South Korea. Kang Myeong-jin, head of the Seoul Queer Culture Festival who has been hosting the event in the city for the past 20 years, shared with Yonhap News that LGBTQ+ identities are a topic that has long been discussed around the world, and that it is now time for Korea to join the conversation.
On the other hand, Kim Kyu-ho, Secretary-General of the Homosexuality Action Committee that protests against the LGBTQ+ community, claimed that homosexuality is a corrupt sex culture developed in the Western world and that being homosexual is a choice. Kim also believes that pop culture's influence on the public is concerning: "If homosexuality is portrayed positively in movies, dramas, music and so on, teenagers will imitate it. We need to make sure people are aware of those consequences."
Some even believe that the portrayal of LGBTQ+ people is only for noise marketing in K-pop, since there are a lot of fan fiction works that illustrate same-sex idols getting romantically involved. As pop culture critic Ha Jae-keun told Yonhap News: "Dealing with the topic of sexual minorities in K-pop was not an option in the old days since it would cause a major backlash. However, nowadays it seems like portraying LGBTQ+ could work commercially. Although the queer community is still looked down upon and attacked, many companies and artists will be trying this approach even if it is just to generate buzz."
Early Queer Works in Korean Cinema and Music
Although uncommon, LGBTQ+ representation in Korean pop culture has actually been around for some time, dating back to as early as 2005 in King and The Clown starring Lee Joon-gi. Set in the 16th-century royal court, the movie centers around a young male clown who falls in love with another clown and the king. The film released shortly after homosexuality was removed from the Youth Protection Commission's list of "harmful and obscene" acts in 2004. The historical drama topped charts with over 12 million tickets sold, which was surprising at the time, and became one of the most popular movies in the history of Korean cinema.
The release of King and The Clown ignited conversations around homosexuality and the LGBTQ+ community in South Korea, although the topic was still considered a touchy one by many.
In 2006, musician Bandi released "I Love Women (여자를 사랑합니다)," a post-breakup self-love anthem, with an accompanying music video that features veiled references to lesbianism. In the same year, Pak Sun Zoo dropped "Psychoville's Rainbow (무지개를 넘어)," a song that alludes to a woman falling in love with a straight woman. The artist later performed the tune during her concert with South Korea's LGBTQ+ icon Hong Seok-cheon.
LGBTQ+ Pioneers in K-Entertainment
One of the earliest moments that the LGBTQ+ community was openly shown on Korean television was when TV personality Hong Seok-cheon came out as gay back in 2000. His announcement left many shocked, forcing Hong to leave all of the shows he had been hosting and eventually, the entertainment industry altogether. Since returning to TV towards the end of the 2000s, the star has become an LGBTQ+ icon, appearing on numerous shows including Itaewon Class as a key representative of the country's queer community.
Hong's coming out was met with public uproar. He later revealed in interviews that he almost took his life due to depression. "I was able to beat the hate because of my positive attitude, but there was one time when I ended up on Mapo Bridge to commit suicide," he shared on an MBN talk show Dong Chi Mi. "I came out in my 30s and lost everything and everyone I had. Even my family couldn't understand me. I had a really hard time."
Still one of the very few openly queer celebrities in Korea today, Hong is now a successful actor, TV personality and businessman who owns numerous restaurants in the Itaewon district. While Hong's story has encouraged more conversations around homosexuality in the country, in general, the Korean society still struggles to acknowledge other sexual identities.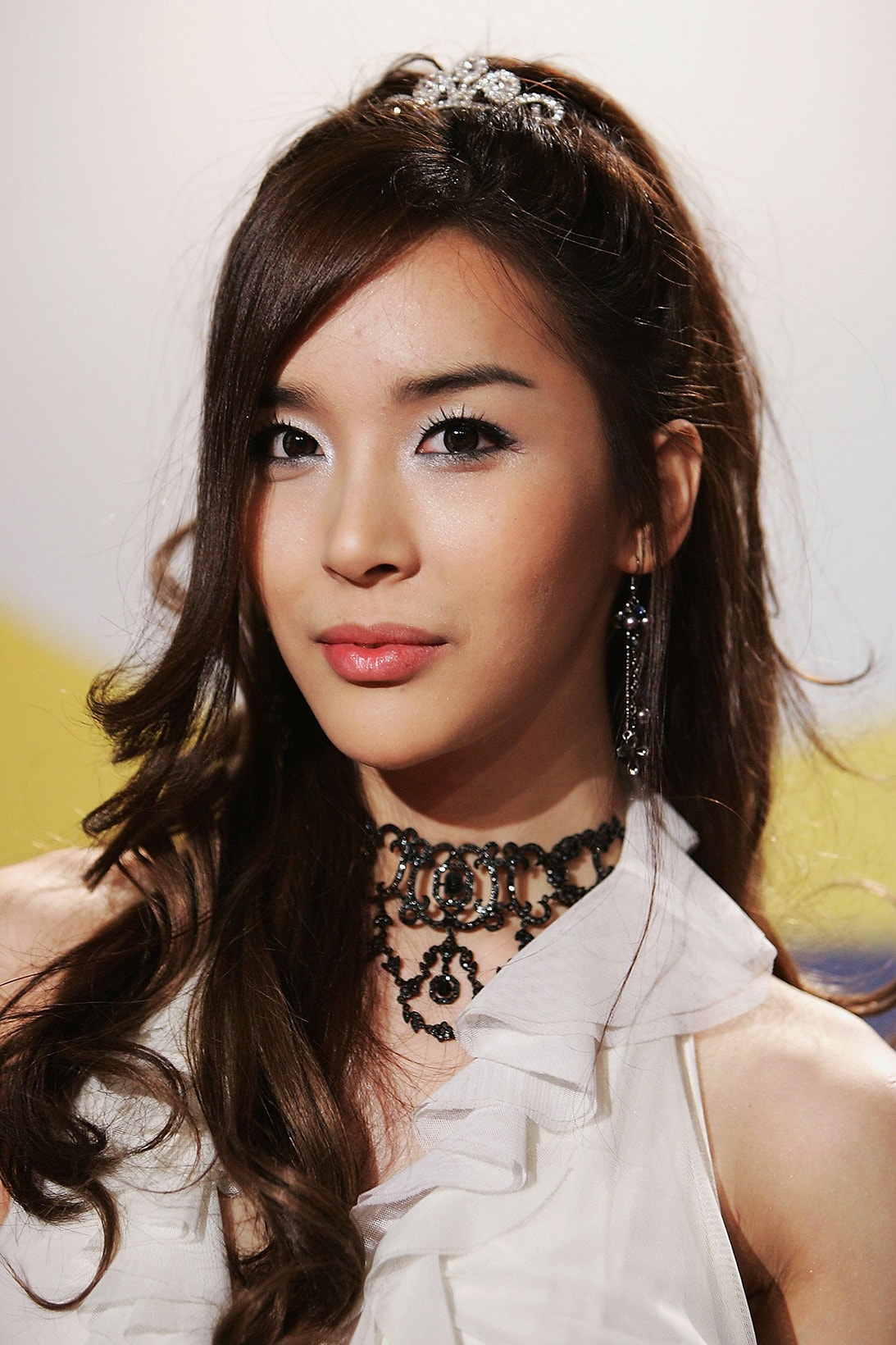 Another figure worth noting is musician and actress Harisu, the first woman in Korea to come out as trans in 2002. After debuting in 1991 as a male actor, Harisu made her break in 2001 on a TV commercial that featured a post-edited Adam's apple on her neck, hinting at her sexual identity. As the first-ever transgender entertainer in the country, Harisu was able to bring more diversity to K-entertainment, but she still faced discrimination just as Hong did. Later in 2004, the star left the country to pursue her career overseas, mainly because of the criticism she received in Korea for being who she is.
Much like film and TV, the Korean fashion industry has also struggled with diversity. By competing in SBS' annual Super Model Contest in 2009 and appearing on the third cycle of Korea's Next Top Model in 2012, trans model Choi Hanbit became one of the first few to challenge the country's negative attitudes towards the LGBTQ+ community. Although her participation in the competition sparked mixed reactions from the public, Choi was eventually able to pursue a career as a professional fashion model. However, she has shared in interviews that she had been rejected to walk in certain runway shows without any particular reason.
LGBTQ+ Representation in K-pop
Over the past decade, K-pop has seen several works with LGBTQ+ themes, despite the topic being often frowned upon by the public. Since Bandi and Park Sun Zoo discussed homosexuality in their music in the 2000s, more musicians have followed to pave the way for other artists to open up conversations.
2010 – Baek Ji Young "I Won't Love (사랑 안 해)"
While the song itself isn't necessarily talking about homosexuality, the accompanying music video features the love story of two women. Regarding the inspiration for the visual, Baek shared that she wanted to "portray a beautiful love story of sexual minorities."
2012 – K.Will "Please Don't… (이러지마 제발)"
In this music video, a male character (played by Seo In-guk) appears to have been friend-zoned by his best friend's girlfriend (played by ex-SISTAR member, Dasom). While he is depicted as being jealous of his best friend for being with the woman, as the story progresses, it becomes apparent that he actually has a crush on his male friend.
2013 – UV "Because Of You (너 때문에)"
For its track "Because of You," musical duo UV released a video that sees its two members getting caught in a love triangle with a woman. Towards the end of the video, the two find out that their crush is actually a transgender woman.
2017 – LOONA/Chuu "Heart Attack"
A member of idol group LOONA, K-pop star Chuu debuted her single with a music video that depicts same-sex love, a subject that's rarely touched on in the genre. The visual received positive feedback from international fans. Described as a song that "interprets the feelings of being in love," the music video hints at Chuu's interest in her fellow group member, Yves.
2018 – Holland "Neverland"
In 2018, Holland became the first-ever openly queer K-pop idol. The independent artist's music video for his debut track "Neverland" was rated 19+ because of a same-sex kiss scene, sparking debate as restrictions for heterosexual love scenes are more liberal in comparison. "I didn't really have the intention of adding the kiss scene. But when I was discussing with the music video director about the level of displaying physical intimacy, I learned that a same-sex kiss is actually 19+ rated. I was so shocked to find that out and decided to add the scene," Holland shared with HYPEBAE.
---
"It's been really hard, but I knew I had to be honest with myself first if I wanted to love someone else. I don't regret my decision at all. I'm gay, so what?" - Hong Seok-cheon
Because of the country's history and conservative culture, it remains a challenge for South Korea to become fully inclusive and to acknowledge diverse sexual identities. There are numerous factors that come into play, including the generation gap, an issue that is frequently brought up not only when discussing LGBTQ+ rights in Korea, but also when talking about the strict corporate culture of the country. What the Korean society essentially needs is time. Hopefully, the positive and powerful depiction of the LGBTQ+ community in works of pop culture, like Itaewon Class, will help instill a sense of openness, acceptance and hope in today's youth and the future generations.
Composite Imagery

Yuri Hong/Hypebae
---
Share this article